'BJP, like Cong, will be finished for misusing central agencies'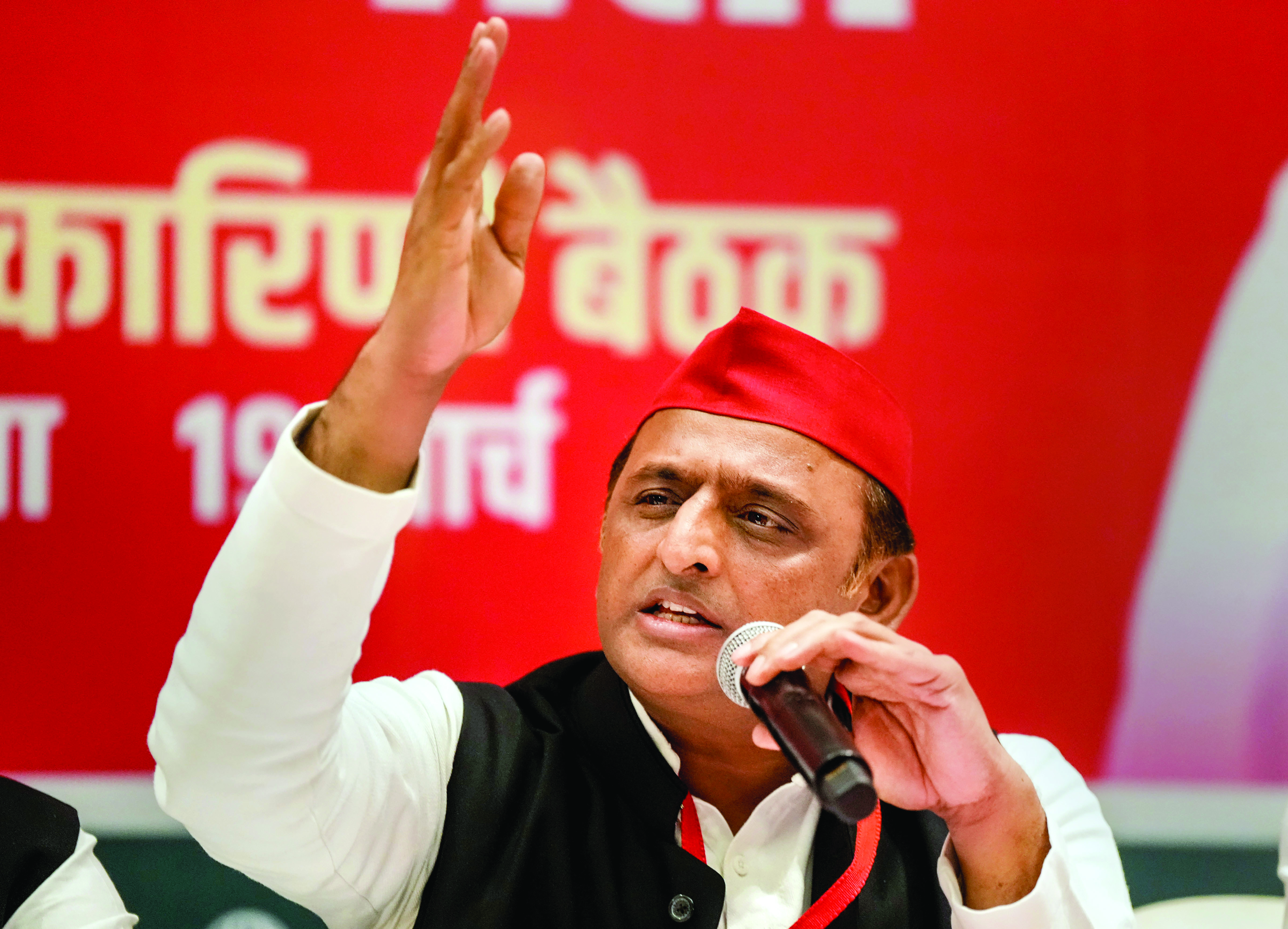 Kolkata: Samajwadi Party president Akhilesh Yadav on Sunday asserted that the BJP would be politically finished in the days to come, "just like the Congress," for allegedly misusing central agencies against opposition parties.

Yadav also pressed for the caste census which, he said, would be a major issue in the 2024 Lok Sabha polls.
"Earlier, the Congress used to misuse the central agencies, and now the BJP is doing the same. Congress is now finished. The BJP, too, will meet a similar fate. They are only sending agencies after those parties who are fighting the BJP," he told a press conference here.
Asked whether the "misuse" of the central agencies will increase as the 2024 Lok Sabha election approaches, Yadav said, "It might be the case but it won't help the saffron camp as preparations for the Lok Sabha polls would start in the next few months."
Speaking about the political resolution adopted in the two-day national executive held here from Saturday, the former Uttar Pradesh chief minister said the party would leave no stone unturned to ensure that the BJP is defeated in UP and the country in the election next year.
"Uttar Pradesh is the only state which can stop the BJP as it has the largest number of seats. We will defeat the BJP in Uttar Pradesh. The entire country is looking up to the Samajwadi Party. The BJP has told many lies, be it prices of diesel, petrol or LPG or price rise," he said, adding that the saffron party is working for big corporate houses. On Saturday, senior Samajwadi Party leader Shivpal Singh Yadav said that the party has set a target of winning at least 50 of the total 80 Lok Sabha seats in Uttar Pradesh in the 2024 elections.
Asked what would be the plans of the proposed opposition front, Yadav said it won't be disclosed. "The goal is to defeat the BJP. Presently efforts are on to forge an opposition front. Bihar Chief Minister Nitish Kumar, West Bengal Chief Minister Mamata Banerjee and Telangana Chief Minister K Chandrashekar Rao are making efforts (on their own)," he said.