Bhagwant Mann-led govt making strenuous efforts to make Punjab number 1 in country: Aman Arora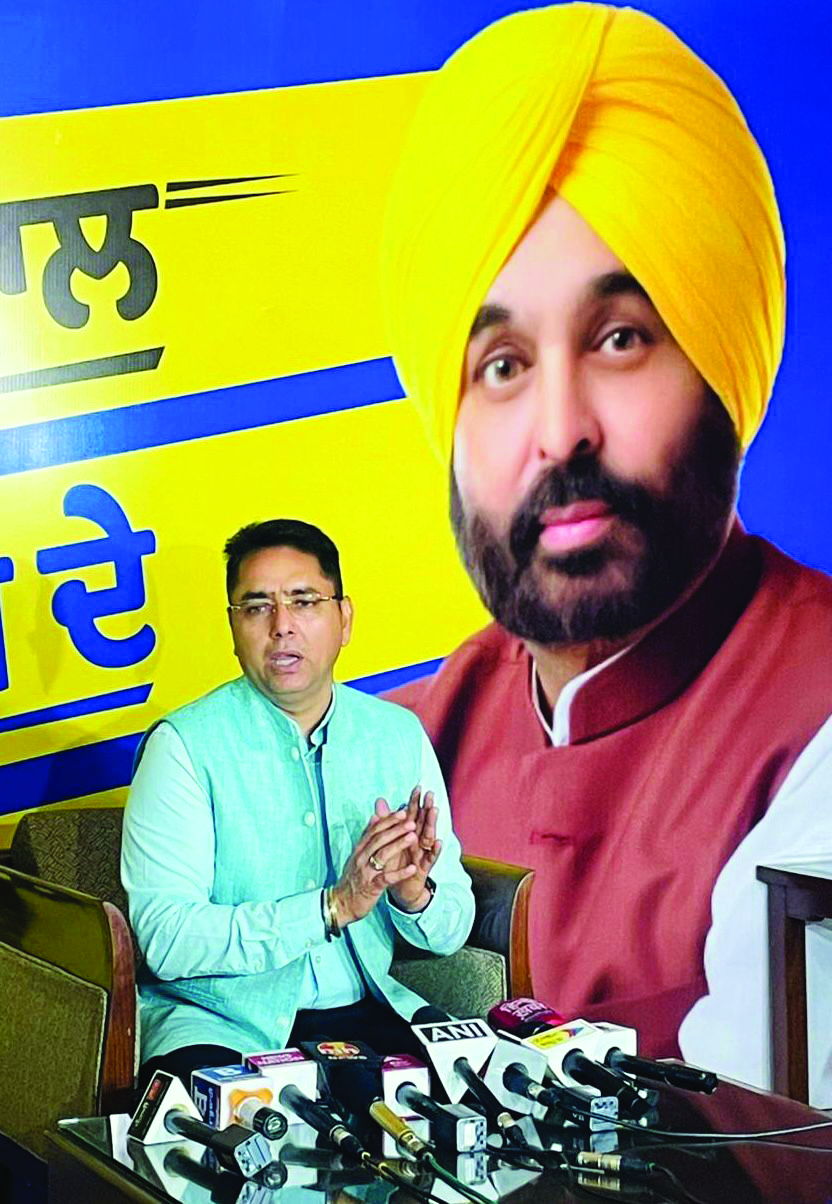 Chandigarh: Marching towards the goal to make Punjab the number one state in the country, Chief Minister S Bhagwant Mann-led Punjab government has taken numerous path breaking decisions during the first year regime, which not only fulfilled the aspirations of the Punjabis but the state also witnessed unprecedented growth in various sectors, said Aman Arora, Minister of Punjab New and Renewable Energy Sources and Employment Generation & Training, on Saturday.

Addressing a press conference here at Punjab Bhawan, the Cabinet Minister Aman Arora said that new & renewable energy sources department will soon come up with the green hydrogen policy as part of its energy transition plan, aiming to reduce fossil fuel usage by utilising agri residue. He said that the state produces 20 million tons of paddy straw every year and 12 million still remain unutilised and with this policy, paddy straw will become an asset.
The work on another ambitious project of solarisation of all government buildings has also been initiated, the Cabinet minister said while adding that Asia's largest Compressed Biogas (CBG) plant, of total capacity 33.23 TPD, is already operational in Sangrur district and agri-residue based 42 additional CBG projects have also been allotted by PEDA.
Highlighting the achievements of the Housing & Urban Development department during the year, Aman Arora said that Punjab government will construct 25,000 houses for economically weaker sections, which has been ignored by the successive governments, in a phased manner and 15,000 houses will be constructed in the first phase. The state government has also planned to develop around 100 new urban estates in the next five years to ensure planned development in the state.