Atal Rohtang Tunnel is a fortune changer for Lahaul-Spiti: Health minister Mandaviya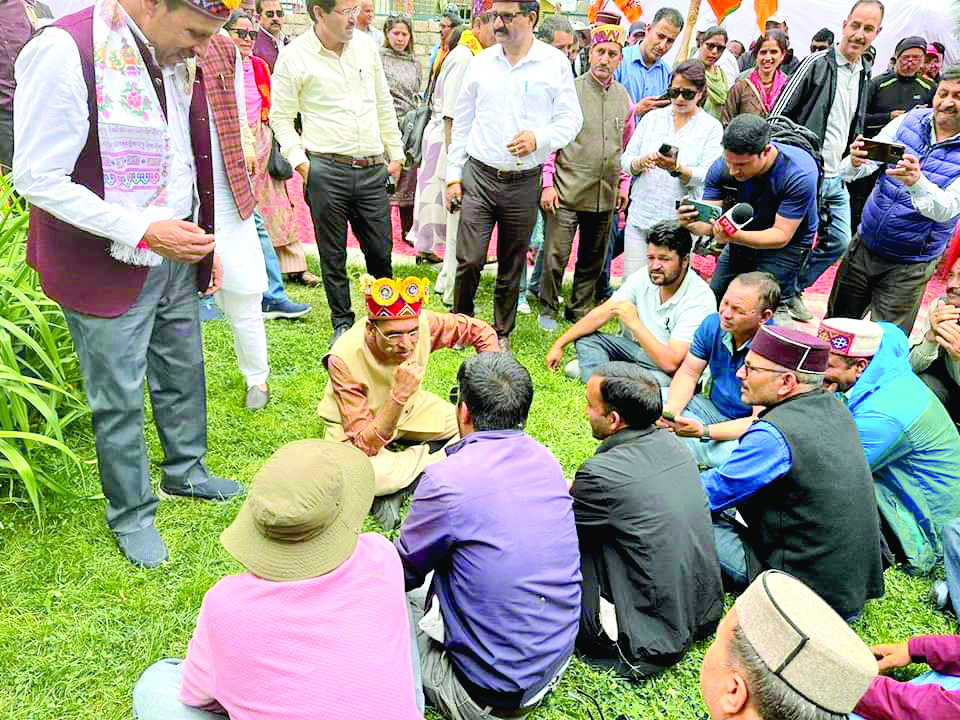 SHIMLA: After three-day whirlwind tour of BJP National President J P Nadda in three parliamentary constituencies, and state BJP's 'mahaabhiyan', Union minister for health and Family welfare Mansukh Mandaviya reached Lahaul-Spiti, a high altitude tribal district on Thursday.

As part of BJP's Vikas Teerth Yatra –a drive of mass contact ahead of the Lok Sabha polls, Mandaviya interacted with locals and highlighted the initiatives taken by Prime Minister Narendra Modi for the country's development.
" The way the people of the country have seen the development in the last 9 years, they want the Prime Minister Modi to emerge as winner for the third consecutive term in the 2024 Lok Sabha elections" he declared
Union Health Minister said this, Prime Minister Modi has always considered Himachal Pradesh as his second home and gave boost to the state's development by sanctioning mega projects.
He informed that through Vikas Teerth Yatra, various programs were being organized across the country and the schemes of the Central Government are being publicised.
Mandaviya interacted with local villagers and BJP workers at Sisu in Lahaul Spiti.
Addressing the workers, the Union Health Minister said that Prime Minister Modi has changed the picture of the country and Himachal Pradesh has not remained untouched by this.
"Today the whole face of Lahaul Spiti has changed and the main reason for this is the Atal Rohtang Tunnel ,which was a dream project of former Prime Minister Atal Bihari Vajpayee completed by Narendra Modi in the record time despite challenges" he said
He interacted with the local public and listened to their views as how life has changed form them for the Rohtang Tunnel was inaugurated by Modi in October 2020.
After the construction of Atal Tunnel, the journey has become easier and tourism activities have increased in Lahaul Valley.
The Tunnel is also important from the strategic point of view for all weather connectivity with Leh. Apart from this, through the Atal Tunnel, farmers have also got a lot of facilities to make their agricultural products known in the mandis.
The Union Health Minister said that a massive public relations campaign is being run by the BJP across the country and dialogues are also being held with the villagers by the BJP leaders at various places.
In February 2023 , the Cabinet Committee on Security (CCS) has also approved the Shinku La tunnel for the Ladakh area which will provide all-weather connectivity to the Ladakh region with the entire country ,The project on the project has already started.
The 4.1-km Shinkun La tunnel on the Nimu-Padam-Darcha road link is expected to be completed by December 2025 at a cost of Rs 1,681 crore.