Armed forces do not need to give proof, says Rahul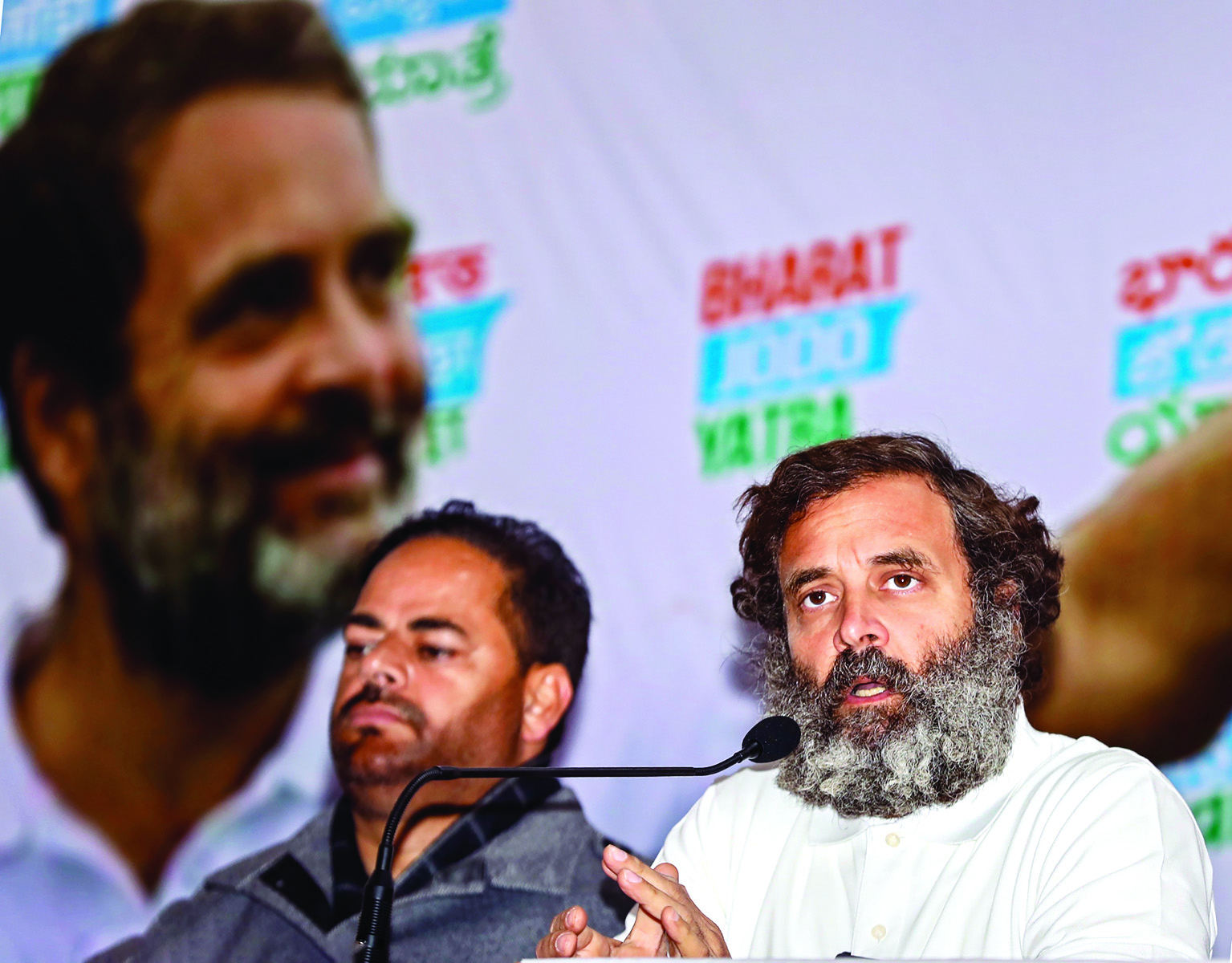 Jammu/ new delhi: Rejecting the remarks of party's senior leader Digvijaya Singh over surgical strikes, the Congress leader Rahul Gandhi on Tuesday distanced his party from the controversial statement by describing the statement as "ridiculous."

"We disagree with Digvijaya Singh's views. The views of the party are above Digvijaya Singh's views," Rahul Gandhi said, responding to reporters' questions in Jammu on the sidelines of his Bharat Jodo Yatra.
"The views of the party are generated from a conversation. Digvijaya Singh's views are outlying views. They are not views held by the party. We are absolutely crystal clear - the armed forces do a job, and they do the job exceptionally well. They don't need to be providing proof," the Congress leader said.
"It is in the culture of our party to allow conversations and sometimes, when those conversations happen, people who have extreme views, air their views. So, we try to manage a conversation," Gandhi said. Hitting out at the BJP, he further said, "In the BJP and RSS, there is no conversation. They just decide that this is what is going to be and nobody can talk after this. The rollout of demonetization or GST shows that there is no conversation as the decision was taken by the Prime Minister without any conversation."
"So, we think, a conversation is very very important and sometimes, of course, there are people in every conversation, who will say 'ridiculous' things and in this case, I am sorry to say this about a senior leader as he (Singh) has said a 'ridiculous' thing," Gandhi maintained.
Gandhi's clarification comes as the Congress faced massive criticism over Digvijaya Singh's comments at a Bharat Jodo Yatra rally on Monday.
"They talk about surgical strikes - that we killed these many people. But there is no proof. They are ruling by peddling a bundle of lies," Singh had said. Singh has also said, "I have the greatest regard for the defence forces."
Attempting damage control, the Congress said that the remarks didn't reflect the party's views.
However, the BJP has slammed him (Singh) and the Congress as "anti-national" for questioning the army. The party also demanded Rahul Gandhi's apology on the issue.
"Congress leaders are doing Bharat Todo (divide India) on the instructions of Rahul Gandhi. Digvijaya Singh has become a symbol of venomous remarks.
Trust in the Army is unbreakable and above politics. If the Army said there was a surgical strike, how can you ask for proof repeatedly? This shows that you do not have faith in our Army," said BJP spokesperson Gaurav Bhatia.
"It has become a character of Congress to give irresponsible statements.
But if they speak against the Indian Army, it won't be tolerated. It seems that Rahul Gandhi and Digvijaya Singh have been blinded by their hatred towards Narendra Modi," the BJP leader said.