Agitation continues in K'taka against Cauvery water release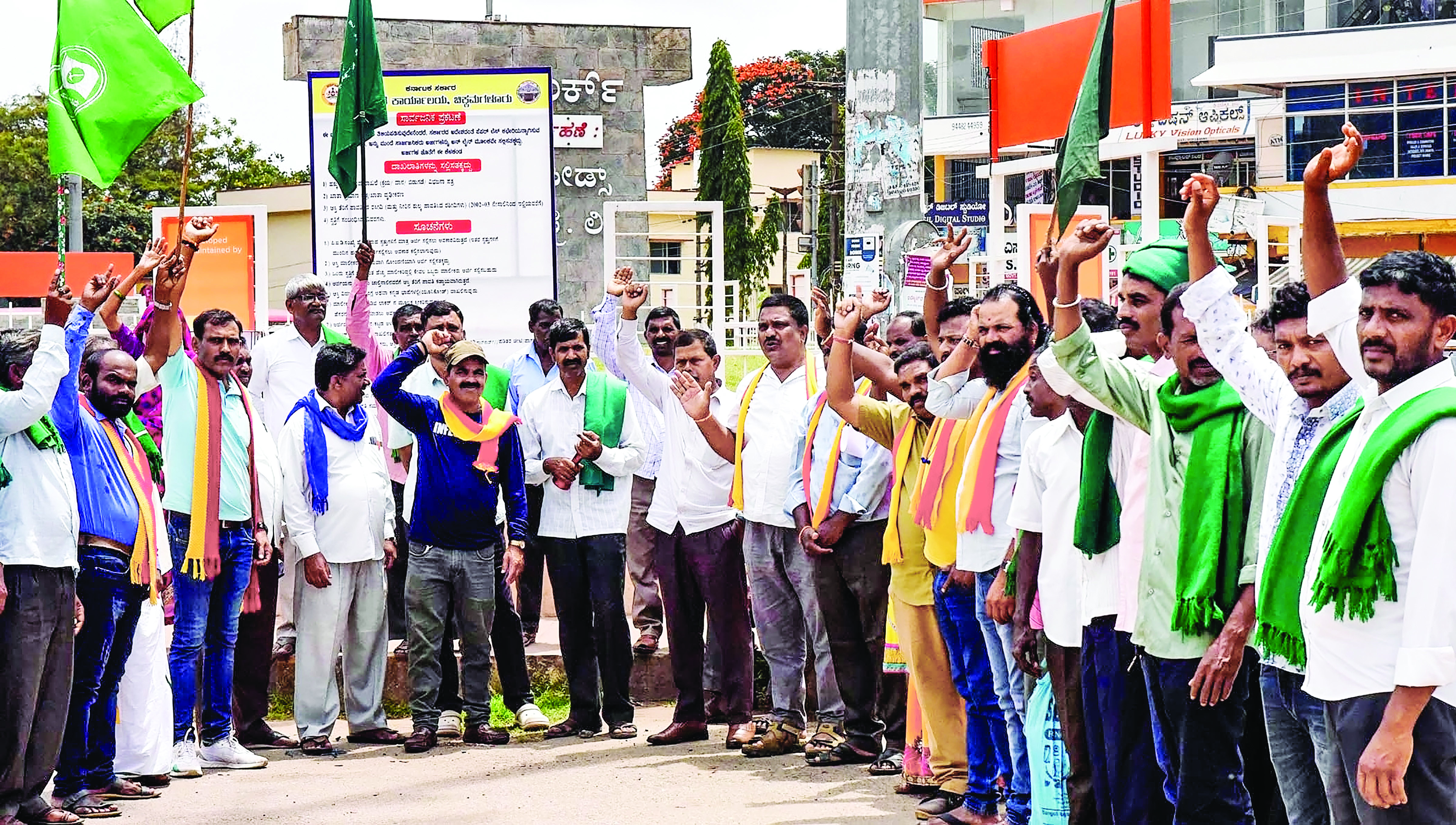 Mandya: The protest against the release of Cauvery water to Tamil Nadu continued in Mandya, the Cauvery heartland, on Sunday as well.

Farmers and various pro-Kannada organisations staged a sit-in demonstration at Sanjay Circle here demanding justice.
Holding placards and banners, the protesters raised slogans asking the state government to stop the release of water to the neighbouring state.
They alleged that there is inadequate water in the Krishna Raja Sagar Dam for drinking water supply, let alone to meet the irrigation requirements of farmlands in the agriculture dominated district.
The Karnataka Rakshana Vedike and Cauvery Water Rakshana Horata Samiti spearheaded the agitation from the morning. The protests have been happening for the past few days and intensified on Saturday when Mandya Bandh' was observed.
Various farmers and pro-Kannada outfits have given a call for a Bengaluru Bandh on Tuesday against the release of Cauvery water to Tamil Nadu.
Last week, the Cauvery Water Management Authority (CWMA) had directed Karnataka to continue releasing 5,000 cusecs of water to Tamil Nadu for another 15 days, after the Cauvery Water Regulation Committee (CWRC) made such a recommendation last week.
The Supreme Court too refused to interfere with orders of the CWMA and CWRC, following which protests erupted in different parts of the state.
Karnataka has been maintaining that it is not in a position to release water, taking into account its own requirement for drinking water and irrigation of standing crops in the Cauvery basin areas, as there has been water scarcity due to deficit monsoon rains.