After Covid massive spike, Central Health Ministry team in Shimla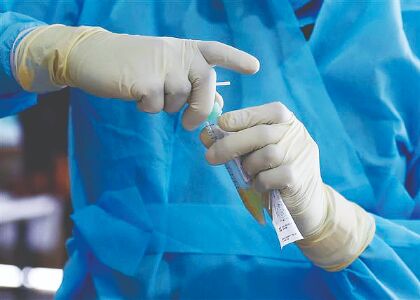 Shimla: With COVID situation turning grim in Himachal Pradesh, the Union Health Ministry team reached Shimla to hold meetings with state government officials, including state's Chief secretary Anil Khachi and Secretary (Health) Amitabh Awasthi — who are in the forefront of corona management efforts.

Most hospitals are running full, having no scope for admissions to Covid care wards for fresh patients, the government is in a tight spot to handle the situation. The reports about shortage of the oxygen and a high number of deaths in the hospitals has already sent alarms.
Himachal Pradesh High Court, on Wednesday, had asked the state government to provide details as to how it was going to meet the growing demand of the oxygen cylinders and other healthcare needs of the people infected by the virus.
Amicus Curiae Bipin Negi appearing before the bench headed by Chief Justice L. Narayana Swamy accused the state government of failing in its constitutional duty to provide proper health care to the people facing coronavirus infection, and the situation rising – out of the Covid spread.
The state government, early this week, involved measures to curb the spread of the infection due to large gatherings,wedding functions, night DJs and social gatherings in the towns and villages but has not yet been able to mitigate sufferings, or improve the conditions in the hospitals.
There have been reports of 11 to 19 deaths every day and the number of fresh cases have also increased to 500 on an average.
"Month of November has been the worst in Himachal Pradesh as the people turned careless and did not follow the social distancing norms. The winter conditions (now even snowfall) is going to create more problems. Yet, the government is taking fresh tough measures like night curfew in the four districts — Shimla, Mandi, Kullu and Kangra," says Chief Minister Jai Ram Thakur.
Additional DC Shimla Aproov Devgan has also ordered that all markets in Shimla will remain closed on Sunday except those providing essential goods.
Meanwhile, the central team has held meetings with the Secretary (Health) and also discussed measures for vaccine storage and distribution.
The state government has proposed setting up a cold chain and three storage centres at Mandi, Shimla and Dharamshala.