Aero India preparations reviewed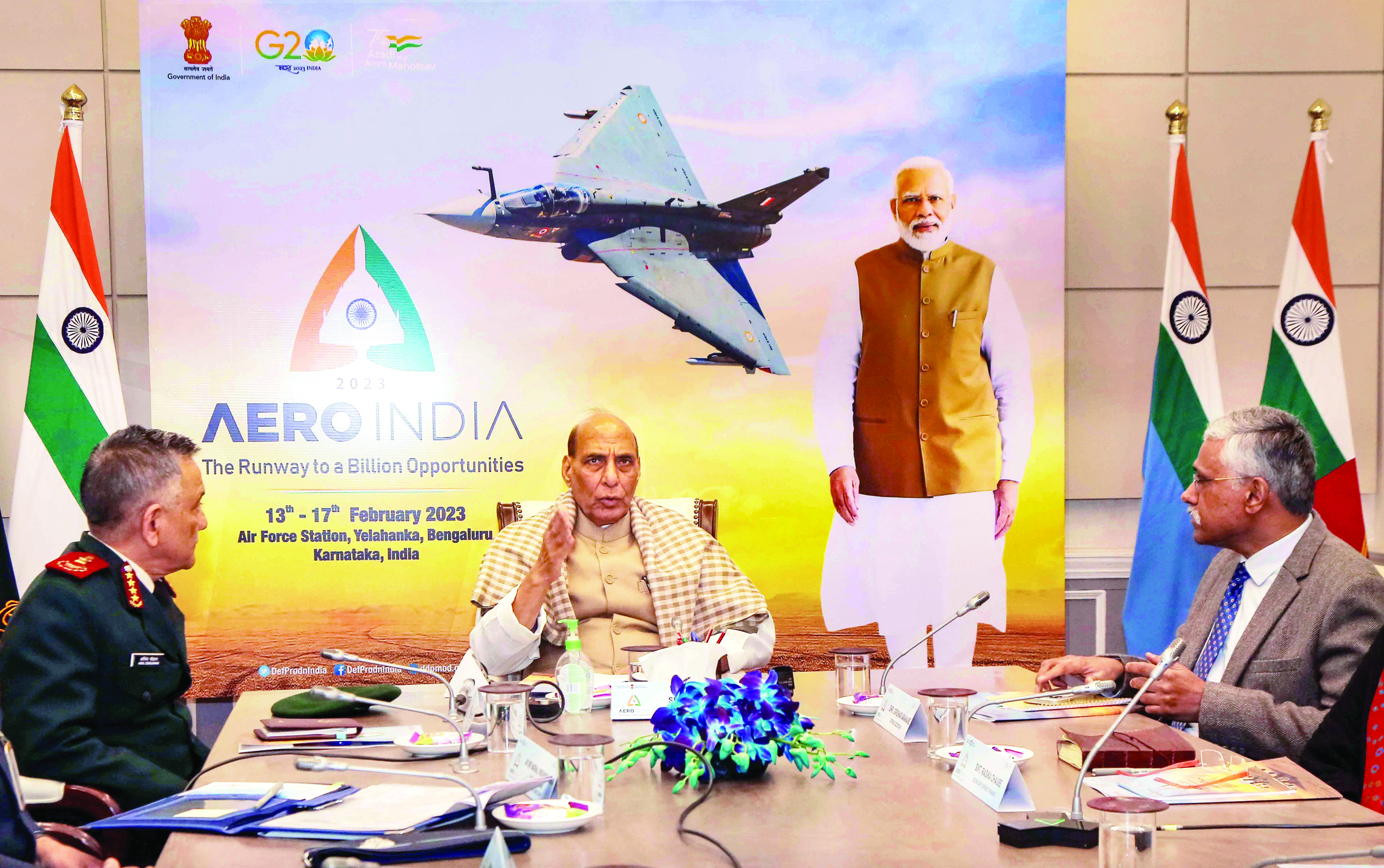 New Delhi: The upcoming Aero India exhibition in Bengaluru will not only display the country's growing prowess in the aerospace sector but will also demonstrate the rise of a strong and self-reliant "New India", Defence Minister Rajnath Singh said on Tuesday.
The 14th edition of Aero India, billed as Asia's largest aerospace exhibition, will be held in Bengaluru from February 13 to 17.
Singh made the remarks while chairing a high-level meeting where he reviewed the preparations for the exhibition.
Officials said 731 exhibitors have registered so far.
"The five-day event on the theme 'the runway to a billion opportunities' will be the largest-ever aero show organised at Air Force Station, Yelahanka in a total area of around 35,000 sq metres," the defence ministry said.
It said Singh exhorted all the stakeholders to ensure "foolproof" arrangements for the participants.
"He said Aero India 2023 will not just be an event, but a display of the growing prowess of the defence & aerospace sector and the rise of a strong and self-reliant 'New India'," the ministry said in a statement.
It said the defence ministers' conclave, with the theme 'shared prosperity through enhanced engagement in defence', and a CEOs' roundtable are among the marquee events being organised as part of the Aero India.