90% reduction in train accidents in India in 22 years: Arjun Munda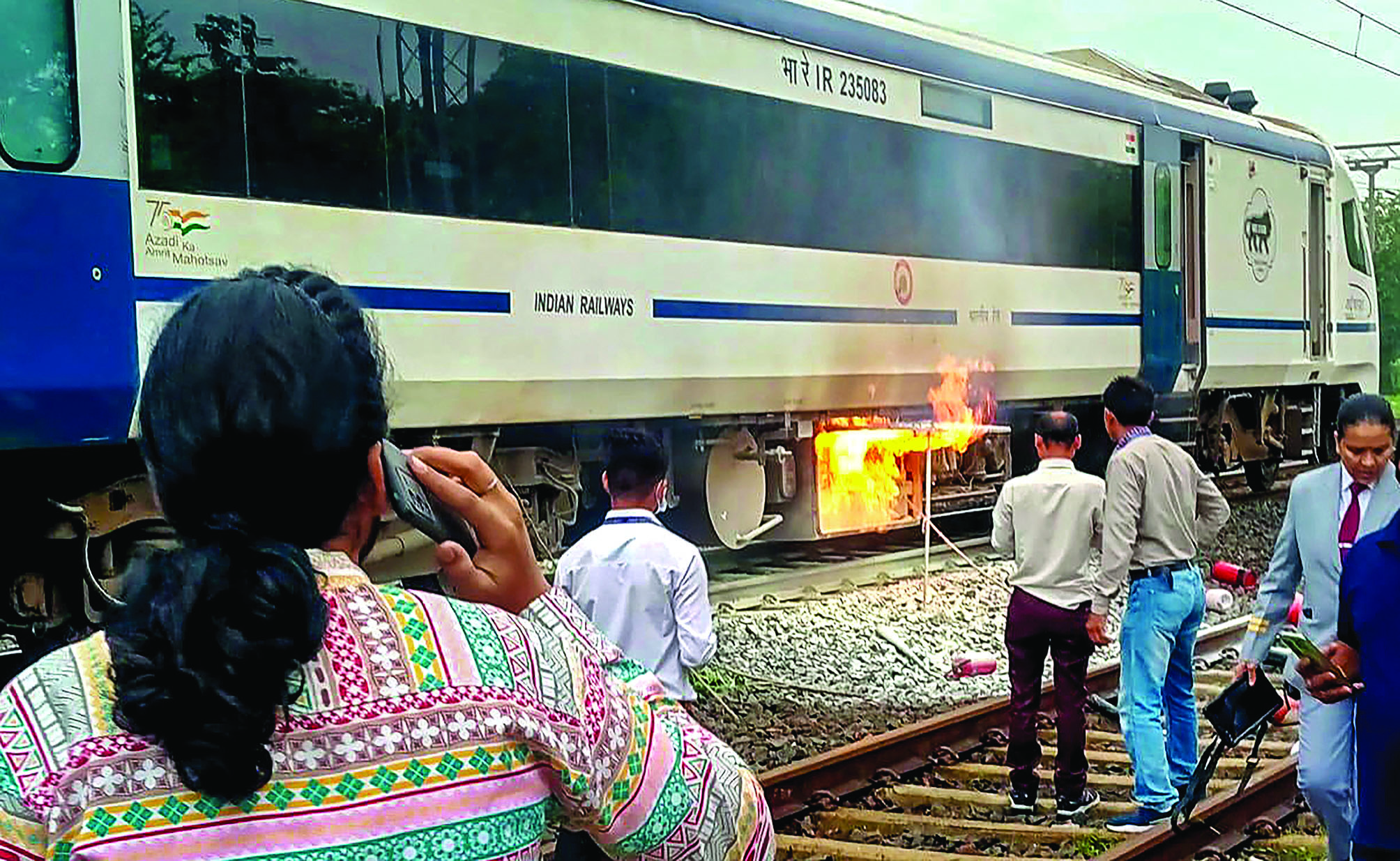 Union Minister Arjun Munda on Wednesday said the number of train accidents in the country have dropped sharply from 473 in 2000-01 to 48 in 2022-23.
In a press briefing, Munda said the yearly average of train accidents from 2004 to 2014 stood at 171. This figure significantly reduced to 71 per annum in the subsequent period (2014 to 2023).
"Analyzing the trends over the past 20 years reveals a sharp drop in train accidents, plummeting from 473 during the fiscal year 2000-01 to merely 48 in the fiscal year 2022-23," Munda said.
These include the introduction of the Rashtriya Rail Sanraksha Kosh (RRSK) in 2017-18, a fund dedicated to the replacement, renewal and enhancement of crucial safety assets. This corpus of Rs 1.08 lakh crore for five years has facilitated substantial progress, the minister said.
The national transporter also implemented electrical and electronic interlocking systems at 6,427 stations, eliminating the possibilities of accidents due to human error.
Other measures included interlocking of level crossing gates at 11,093 locations, intensifying safety at these crossings, completion of track circuiting at 6,377 stations, equipping all locomotives with vigilance control devices to ensure attentiveness of loco pilots and deployment of retro-reflective sigma boards to alert crews about signals ahead in electrified territories during foggy conditions.
The railways has introduced a GPS-based fog safety device for loco pilots in fog-affected areas, enabling them to gauge the distance to approaching landmarks and adopted modern track structures to ensure safety during primary track renewals. The process of track laying has been mechanised to minimise human errors and longer rail panels are used to expedite rail renewal and reduce joint welding, thereby improving safety, Munda said.