18,065 km of Rly line electrified between 2014 and 2020: Goyal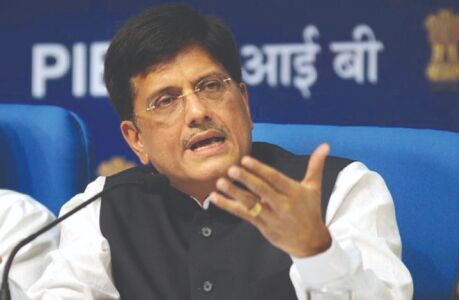 New Delhi: The Indian Railways achieved a new milestone with the electrification of over 18,000 km of the railway line countrywide on Sunday. A step towards making environment cleaner and greener in the National Capital Region (NCR), a critical section of railway route between Ajmer to Delhi electrified.

This is further a key step towards making NCR region free from railways diesel engines.
Rail Minister Piyush Goyal mentioned that as much as 18,065 km of the railway line was electrified under the leadership of PM Modi between 2014 and 2020 making a "quantum jump" of 371 per cent in its growth pace as compared to the six years before.
The incumbent government is planning to electrify 28,143 km railway track between 2019 and 2024, of which 5,642 km has already been commissioned till October 2020. Meanwhile, the largest transporter has set a target to complete electrification of its broad gauge network by December 2023.
Till now, the official data says that more than 66 per cent of such route has already been electrified. In the last week, Indian Railways posted a video of Konkan railway continues swift progress of Railway Electrification work on its route.
Moreover, in another important move, Piyush Goyal said that tea will be sold in environment-friendly 'kulhads' (earthen cups) in place of plastic cups at all railway stations in the country. "Tea is given in 'kulhad' at nearly 400 railway stations in the country today, and in future, it is our planning that tea will be sold only in kulhads at all railway stations in the country. This will be the contribution of Railways towards plastic-free India," the minister added while addressing the event.