'TMC will ensure peaceful Panchayat polls in Bengal'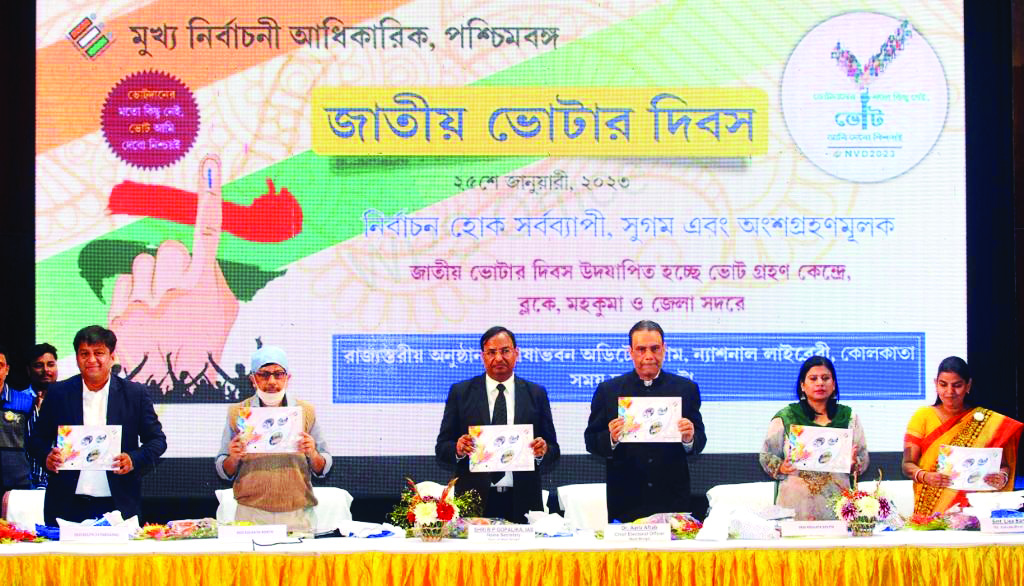 Trinamool Congress (TMC) will take all possible measures on their part to ensure peaceful Panchayat elections in the state, senior party leader Aroop Biswas said on Wednesday.
Speaking on the sidelines of the state-level programme to observe 13th National Voters' Day at Bhasa Bhavan auditorium in National Library, Biswas said: "We want peaceful elections in the state and will take all possible measures on our part. However, we will urge the Election Commission not to act at the behest of any single political party and take all necessary steps for free and fair polls. The more people cast their franchise, democracy will be strengthened further."
BP Gopalika, state Home Secretary, who attended the programme as Chief Guest, said polling in Bengal has always been on the higher side and people from all walks of life try their best to participate in the voting process.
There are over 7.52 crore voters in the state as per the final electoral roll of the Election Commission, among which over 3.82 crore are male voters. There are over 3.69 crore female voters in state. The Panchayat elections, which are likely to be held in the month of April or May this year, will be held as per this voter list.
Chief Electoral Officer, West Bengal Aariz Aftab said that new voters had been provided an opportunity to register their names, a year earlier. The Election Commission updates their name in the voter list as soon as they attain the age of 8.
Meanwhile, District Election Officer (DEO), South 24-Parganas Sumit Gupta was awarded for the overall performance of the district in electoral roll management, DEO Alipurduar Surendra Kumar Meena was awarded for innovative campaigns and SVEEP (Systematic Voters Education and Electoral Participation) activities , while DEO South Dinajpur Bijit Krishna received the honours for electoral
roll cleansing.