TMC releases candidate list for Feb 27 civic polls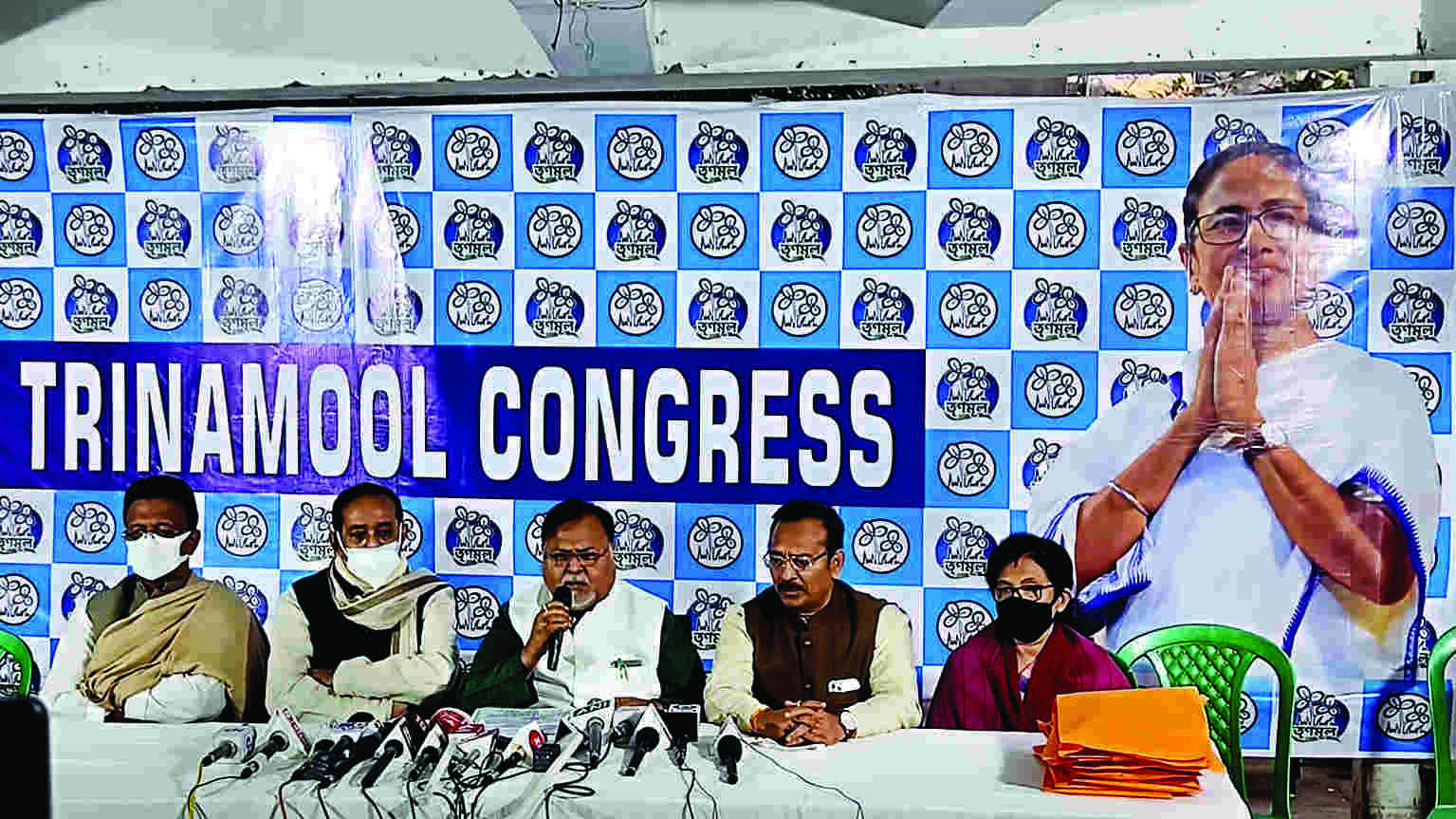 Kolkata: Trinamool Congress has scrapped the old system of nominating more than one person from one family and projected new faces in the list of candidates for the forthcoming civic elections.

Partha Chatterjee, secretary general of the party along with Subrata Bakshi, the state president, Chandrima Bhattacharya, Aroop Biswas and Firhad Hakim announced the list of candidates for 108 municipalities on Friday afternoon. The list of candidates for Darjeeling will be announced later. The election in 108 civic bodies will be held on February 27.
Meanwhile, there was some confusion before the list was published as reports of a fake one came up. The leadership later clarified that the issue had been addressed and only 20 per cent of changes in the names of candidates had been made for the final list.
Chatterjee said the list was prepared based on the names sent by the district presidents and the local MLAs.
Party's chairperson Mamata Banerjee and national general secretary Abhishek Banerjee have given a go-ahead. No MLA is contesting in the civic election.
The secretary general said most of the existing candidates have been retained. The party has decided not to nominate more than one member from one family. Many young faces have been brought to maintain a balance between the old and the new party workers.
He said those who have not received tickets will work for the party. "Not every student becomes first in the class, but all students qualify. Those who have not become candidates will work for the party. We are all party workers," he said.
The candidates have been asked not to fall into any trap or involve in any controversy. "We believe in the all-round development of Bengal under the able leadership of Mamata Banerjee. The candidates will carry this message to the people," Chatterjee said. The candidates have been asked not to do anything that tarnishes the image of the party.
Trinamool Congress candidates will take part in the door-to-door campaign and highlight the local issues which have been addressed by the state government. During their campaigns, they will highlight projects like Lakshmir Bhandar, Rupashree and Kanyashree. The candidates will also speak about Duare Sarkar and how it has benefitted people. In areas dominated by the SCs and STs, TMC will highlight the distribution of caste certificates. Earlier, people had to toil hard to get caste certificates, but following Chief Minister's instructions, the district administrations took prompt action and fairs have been held to distribute such documents.
Trinamool Congress has already sent party symbols to the candidates in the districts. Wall graffiti will be completed by Sunday and the candidates will launch campaigns in full swing by Monday. Meanwhile, the State Election Commission has allowed the holding of rallies till 9 pm.