Notice citing couple entry must for Saraswati Puja in JU fake; plaint filed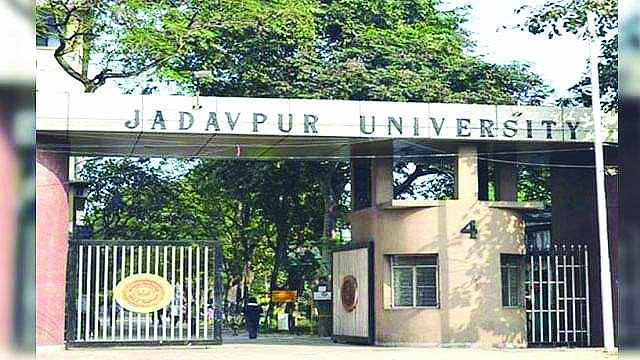 kolkata: A fake notice carrying the name of Jadavpur University and its registrar, which was circulated in the social media, triggered confusion as it stated that students would have to find a valentine to take part in Saraswati

Puja celebrations. According to the fake notification, students, who would come single
without a valentine, would be prohibited from attending the fest.
The bizarre notice that mentioned the name of the iconic university also cited that the 'deadline' to find a boyfriend and girlfriend was February 10 and the candidates had to register their names within the stipulated time. JU authorities have already said it was an attempt to malign the university and a complaint has been lodged.
"All the departments' students are requested to find their valentine in the college and attend the fest on February 14…..Your valentine can be anyone irrespective of branch and year," reads the fake notification.
The Registrar of JU condemned the incident and said it was a fake notification. In an official statement, Registrar said: "It is to be notified for information of all concerned that a fake notice is being
circulated in the social media with the signature of the
Registrar, JU, regarding celebration of Valentine 's Day which is a total forgery and with the intention to malign our prestigious university. All are requested to please ignore the notification. University had already lodged a complaint against it to the appropriate authority to take necessary action against it."