Bengal Himalayan Carnival to start from Jan 27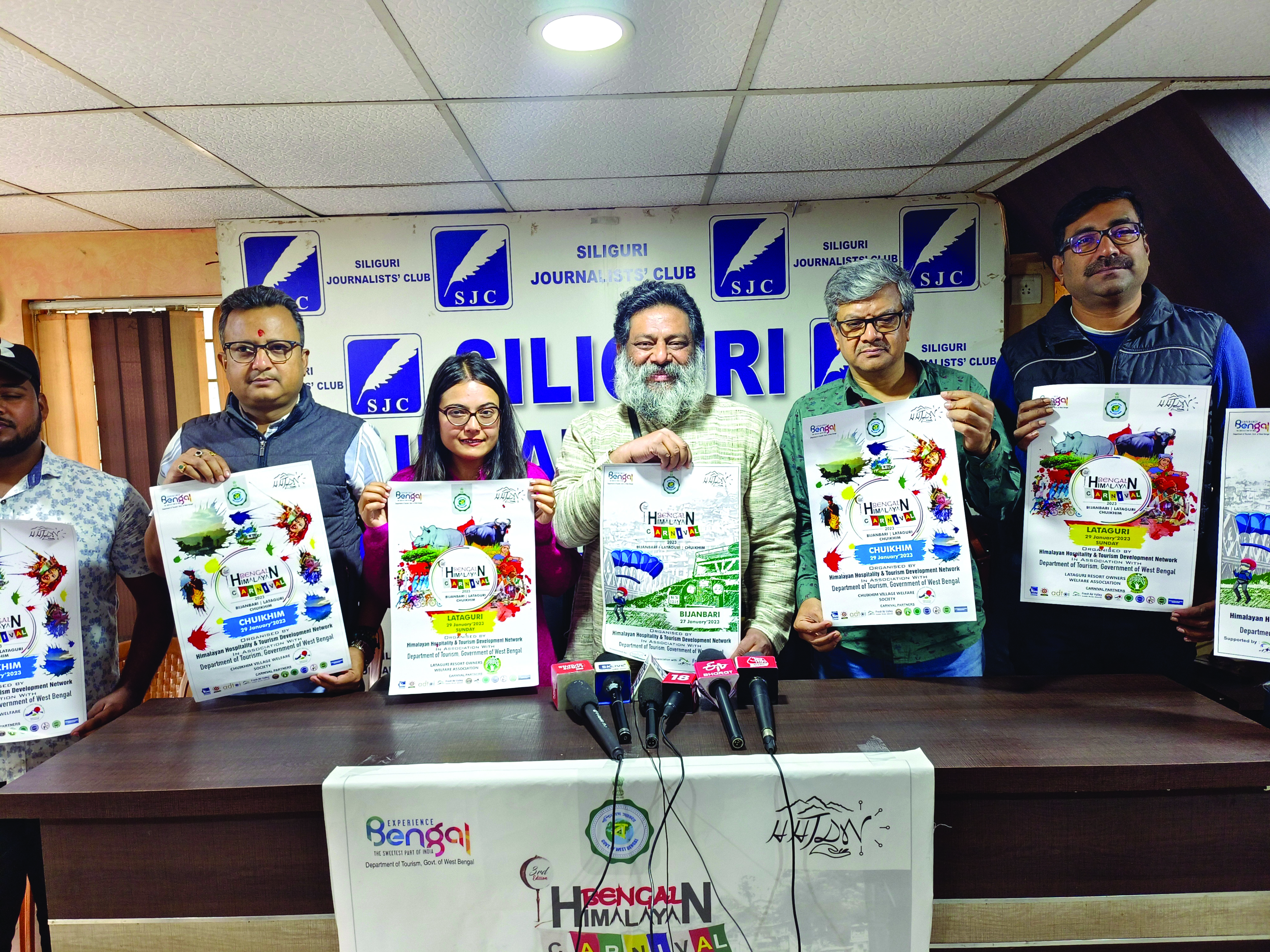 SILIGURI: With the aim of branding the Bengal Himalayas and its natural and cultural Intangible heritage, the Himalayan Hospitality and Tourism Development Network (HHTDN) has chosen three rural destinations of North Bengal for the 3rd "Bengal Himalayan Carnival." The carnival will commence on 27 January and end on January 30.

For the past two years, HHTDN in association with the State Tourism Department has been organising the "Bengal Himalayan Carnival." "Earlier popular tourist destinations had been chosen. This year, with the aim to highlight rural tourism we zeroed in on Bijanbari in the Darjeeling district, Lataguri in the Jalpaiguri district and a new destination Chuikhim in Kalimpong district for the festival,"stated Raj Basu, Advisor, HHTDN.
An unexplored view point Meghetar in Bijanbari will be promoted in this carnival along with "Yelbong River canyon" at Chuikhim. These two places offer mesmerizing sights.
Carnival will be held at Bijanbari on January 27; Lataguri in Jalpaiguri on January 29 and Chuikhim in Kalimpong on January 30. The carnival will commence with a Land Rover rally from Bijanbari on January 27. A paragliding test will be held at Bijanbari. On the cards is a a nature walk through a forest where participants will be briefed about local medicinal plants. Local cuisine, dance, and cultural heritage will also be showcased.
"From Next Year this is going to be a calendar event of the Tourism Department of West Bengal. Our idea in the coming days is to take it to the global stage. Bloggers and Vloggers will be attending the programme. We will give also offer 50 percent discount on stay and food to the tourists during the carnival" added Basu. Indian Association of Tour Operators, Association of domestic tour operators of India and Association of Buddhist Tour operators have extended their support to
the event.