Two-day event 'Kalanjali' comes to an end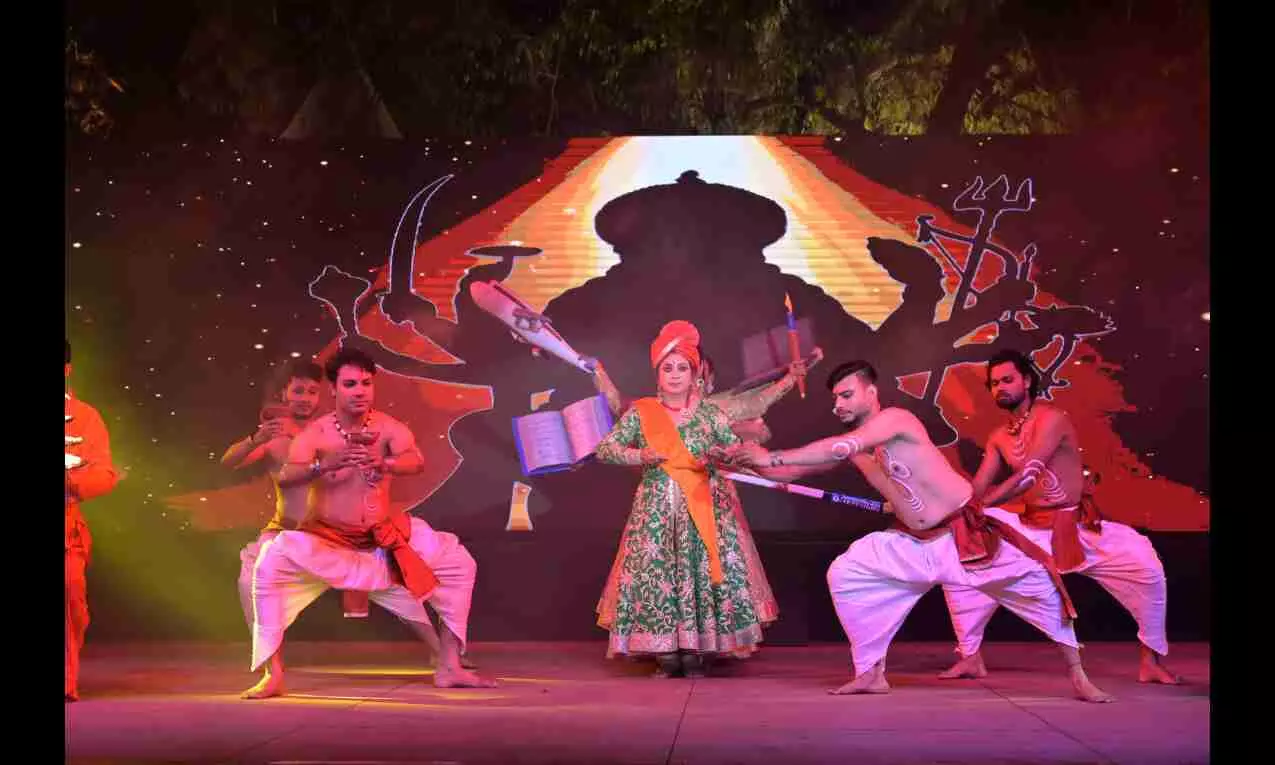 The audience was treated to a visual feast of colour, movement and music, all of which combined to bring India's rich culture to life through a dance ballet organised as part of 'Kalanjali', the Ministry of Culture's 'Azadi Ka Amrit Mahotsav' umbrella event.
Titled 'Vande Mataram: Bharat Ek Sone ki Chidiya', the two-day event that happened over the weekend was conceptualised and prepared by the Delhi-based Urvashi Dance Music Art and Cultural Society. It was a celebration of the beauty and diversity of India's history, heritage and festivals through its varied music and attractive dance forms that left the audience feeling inspired and moved.
The event was attended by several important dignitaries, including Ajay Bhatt, Minister of State for Defence and Tourism, IPS Robin Hibu, Special Commissioner of Police and President of 'Helping Hands'.
The ballet opened on a positive note with 'Satyam Shivam Sundaram', the theme with an energetic, upbeat 'taal' that was played with tabla and piano, setting the tone for the rest of the concert. Then came the Kathak and Chhau dancers, adorned in beautiful white dresses and their movements were graceful and mesmerising. This was followed by a melodious 'jugalbandi' of mridangam and sitar that left the audience spellbound. The next performance was a Manipuri dance, depicting the beauty of our country that has always been hailed as the 'Sone ki Chidiya'.
Event director Mehra shared: "These include huge butterfly wings, big pink and yellow flower petals, golden bird outfits and LED screen. We aim to make it an extravagant experience, highlighting our history, culture and beauty."
The event aimed to empower 80 underprivileged girls and provide them with a platform to showcase their talent and create a space for themselves in the cultural world.
The event took a festive turn with the Holi performance. The music for it was a blend of traditional and modern. It was a back-to-back overwhelming extravaganza that awakened the patriot inside everyone. The performance of Mehra was a tribute to women's empowerment, showcasing the capabilities of women.