'Watched Bengali film Vinci Da on request of a B'wood producer'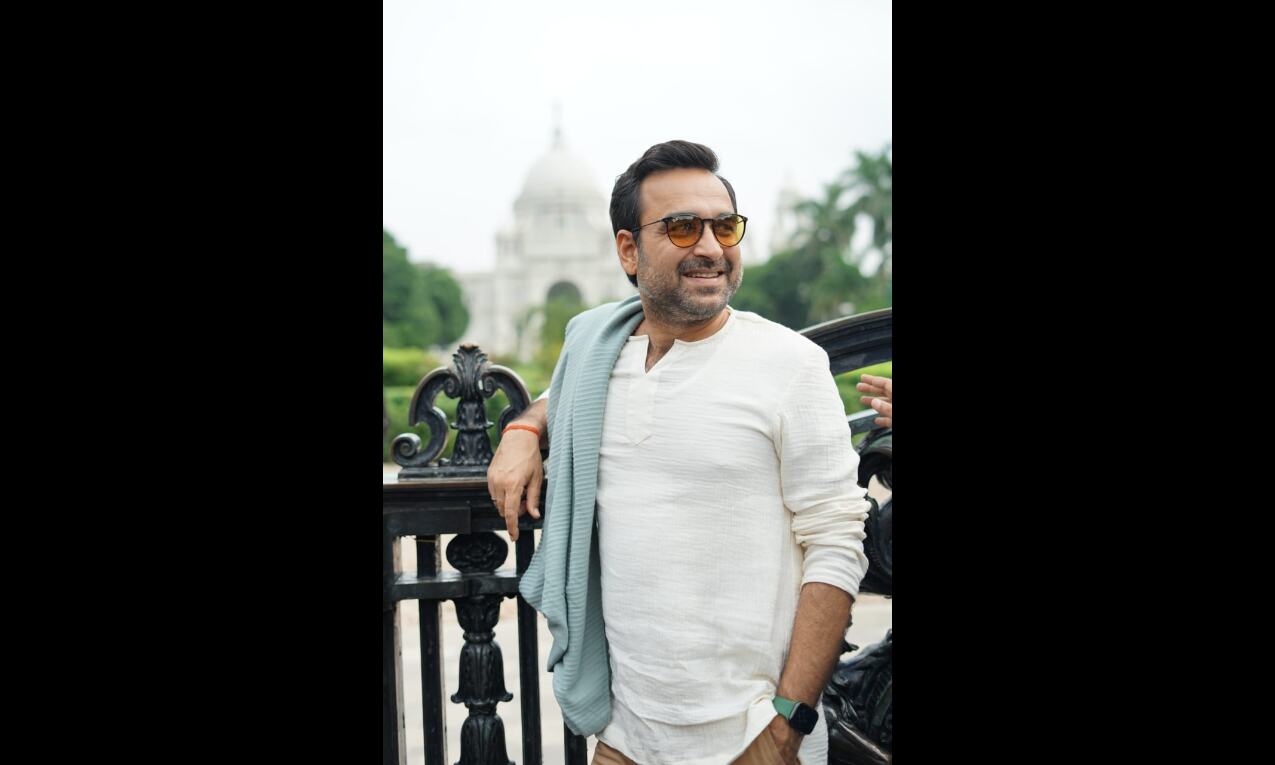 A Bollywood film producer asked actor Pankaj Tripathi to watch Srijit Mukherji's 2019 Bengali psychological thriller 'Vinci Da'. The producer was interested in remaking the Bengali movie but Tripathi was not keen on remakes.
"Since I have already watched the film, I have had my experience. So, why remake it?" he asked.
Tripathi did not do the remake but when he was offered another film by Srijit titled 'Sherdil: The Pilibhit Saga', he could not say no to it.
'Sherdil: The Pilibhit Saga' is a man-animal conflict drama around the life of a sarpanch who volunteers to go to the tiger reserve to become prey of a tiger, so that the families of his village get benefits from the government's money. Tripathi said the story of the film was not unknown to him but he found it quite interesting.
Being born in Bihar's Belsand in the Gopalganj district, he had witnessed how nilgai used to enter the villages. "We didn't have tigers in our area, but we had nilgai. So, I knew the headspace of my character Gangaram and his struggle," said Tripathi.
Undoubtedly, Tripathi is one of the most versatile actors in Hindi cinema with films like 'Gurgaon', 'Stree', 'Ludo', 'Luka Chupi', 'Mimi' and the web series 'Mirzapur' to his credit. When asked how he selects his script, he nonchalantly said, "I don't have any criteria to choose a script. If I like a story and I think it can be made well, I go ahead. I don't have a format or formula."
In the last few years, it is difficult to name a film where Tripathi could not impressed the audience. Be it Kabir Khan's '83', Laxman Utekar's 'Mimi' or Anurag Basu's 'Ludo', Tripathi shines in each one of them. But for him, it is not the actors but the scripts which do the magic.
"Actors are nothing without scripts. The scripts do the magic. Since the actors play the characters, it looks like we do the magic," said the actor of 'Angrezi Medium' and 'Kaagaz'.
He then cited the example of the character of Gangaram in 'Sherdil'.
"The kind of sacrifice Gangaram makes for his village; I will never be able to do in my life. So, the stories and characters are always bigger than actors," Tripathi said during the promotion of 'Sherdil' in Kolkata.
Since 'Sherdil' is shot in the jungles, Tripathi had a fun time.
"We used to start shooting around 5 am and our shoot was scheduled according to the sun. Staying in the jungle gave us peace. I love the woods and so does Srijit, so it was a great experience for both of us. I believe, every character we play has a takeaway. I have probably grown more sensitive towards forests after 'Sherdil'," said Tripathi.
During his stay in the city of joy, Tripathi gorged on delicious Bengali cuisine including aloo posto, charchari, kosha mangsho. He also cooked Bihari-style mutton curry on set and Srijit was all praises for the actor's culinary skills. It's interesting to note that his wife Mridula Tripathi, a Bengali, has also made her Bollywood debut with 'Sherdil', which was released on June 24.