Soumitra Chatterjee told me to meet Sandip Ray, says 'new Feluda' Indraneil Sengupta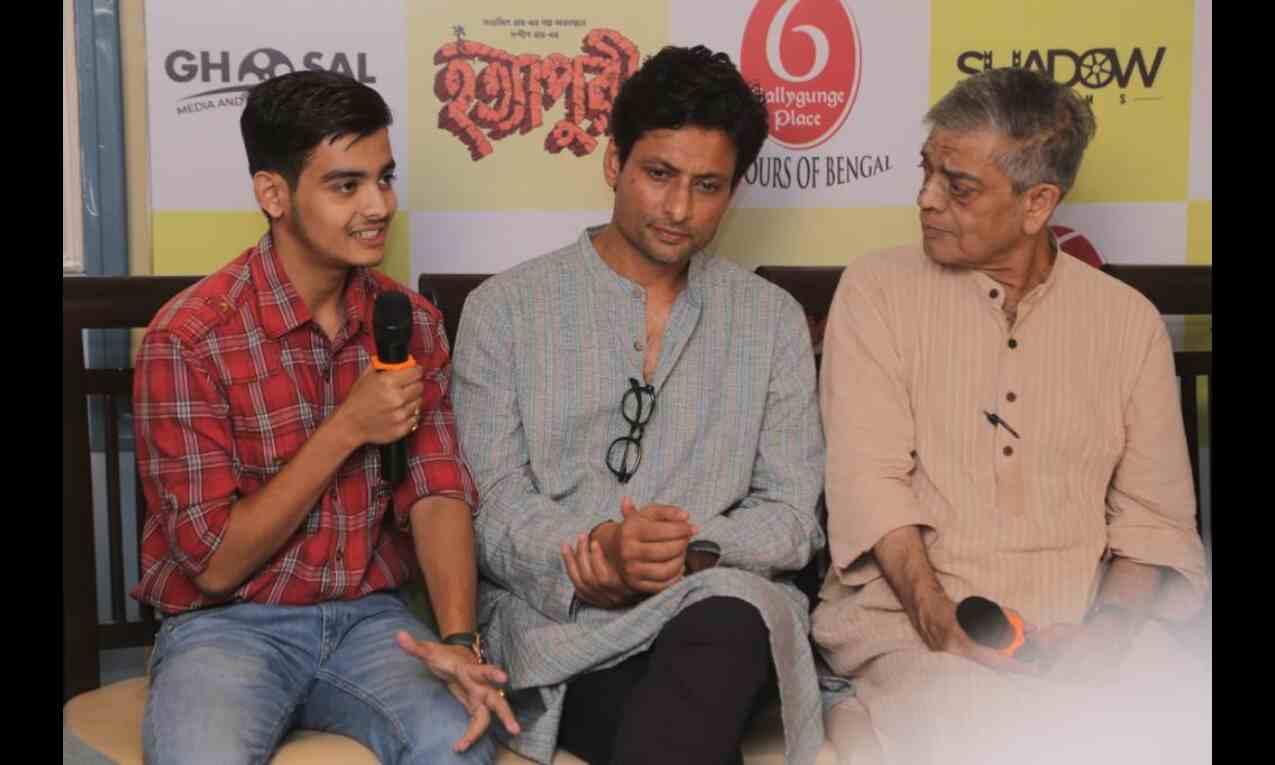 For Bengalis, it is still difficult to imagine anyone else but Soumitra Chatterjee as Feluda. We find comfort and happiness galore rewatching Satyajit Ray's 'Sonar Kella' (1974) and 'Joi Baba Felunath' (1979) over and over again. So, when Indraneil Sengupta received a compliment from the legendary Soumitra that he could play Feluda on the big screen, the Mumbai-based actor knew he had done something right. In fact, it was Soumitra's advice to meet Sandip Ray (Babu, as he is famously known, in the Bengali film industry) that Indraneil visited the famous Bishop Lefroy Road house in south Kolkata for the first time.
"Actually, I was working on a film with Soumitra jethu. He told me I might fit into the role of Feluda and should go and meet Babu da. At that time, I already felt like Feluda because 'the Soumitra Chatterjee' thought I might suit the role of Feluda. This was during the initial years of my work in Bengali films (he started working in Tollywood with Buddhadeb Dasgupta's Janala in 2008)," said Indraneil.
It took Indraneil several years to fulfil his dream but ultimately, the actor said his dreams have turned into reality. In Sandip Ray's upcoming Feluda film, 'Hatyapuri', Indraneil plays Satyajit Ray's master sleuth.
But the 'Autograph' actor said he went to meet Sandip Ray only after Sabyasachi Chakrabarty had announced that he would not continue as Feluda. It was after 'Royal Bengal Rahasya' in 2011 that Sabyasachi said he did not want to play Feluda anymore. However, in 2016, Sandip Ray called him again for 'Double Feluda'.
"I remember going to Babu da's place and asking me to consider as Feluda if he thinks I can do the character. However, for some reasons, Abir Chatterjee played Feluda in 'Badshahi Angti' in 2014," recalled Indraneil, who has started shooting for 'Hatyapuri' in Kolkata. Indraneil admitted to 'Millennium Post' that Soumitra's compliment was the 'trigger point' for the actor to go and meet Sandip Ray.
"When Soumitra jethu said I could be Feluda, it gave me confidence. Otherwise, I am very shy and therefore, I have not managed to approach any director in my career. This was the first time I approached a director and that, too, for Feluda. I never thought I would play Feluda. I just wanted to express my thoughts to Sandip Ray. But then, when you really dream about something for a long time, I think it comes true. At least in my case, it has. Feluda was a dream role and now, I am Feluda," said Indraneil, flashing a smile.
'Hatyapuri', which will hit theatres on Christmas this year, will be extensively shot in Puri too. Sandip Ray has finally found his Jatayu aka Lalmohan Ganguly after Bibhu Bhattacharya, who last acted in the iconic role in 'Royal Bengal Rahasya'. Director-actor Abhijit Guha will play Jatayu in 'Hatyapuri' with Ayush Das as Feluda's sidekick Topshe.
With Abir Chatterjee and Tota Roy Choudhury playing the super sleuth, it is inevitable that comparisons will be drawn when Indraneil's 'Hatyapuri' releases. But Indraneil is not bothered about comparisons.
"Sandip Ray wants Feluda to be as realistic as possible and my aim is to abide by what he says," Indraneil said.
Also, he does not want to pick a favourite among all the actors who have played Feluda on screen.
"Falling in love for the first time is always special. It was similar to the case of Feluda and watching Soumitra Chatterjee in the iconic role for the first time," Indraneil signed off.