'Scoop is a cautionary tale for the future'
Bollywood director Hansal Mehta has often referred to himself as a 'chronicler of our times', courtesy of social dramas set in contemporary history such as 'Shahid' and 'Aligarh'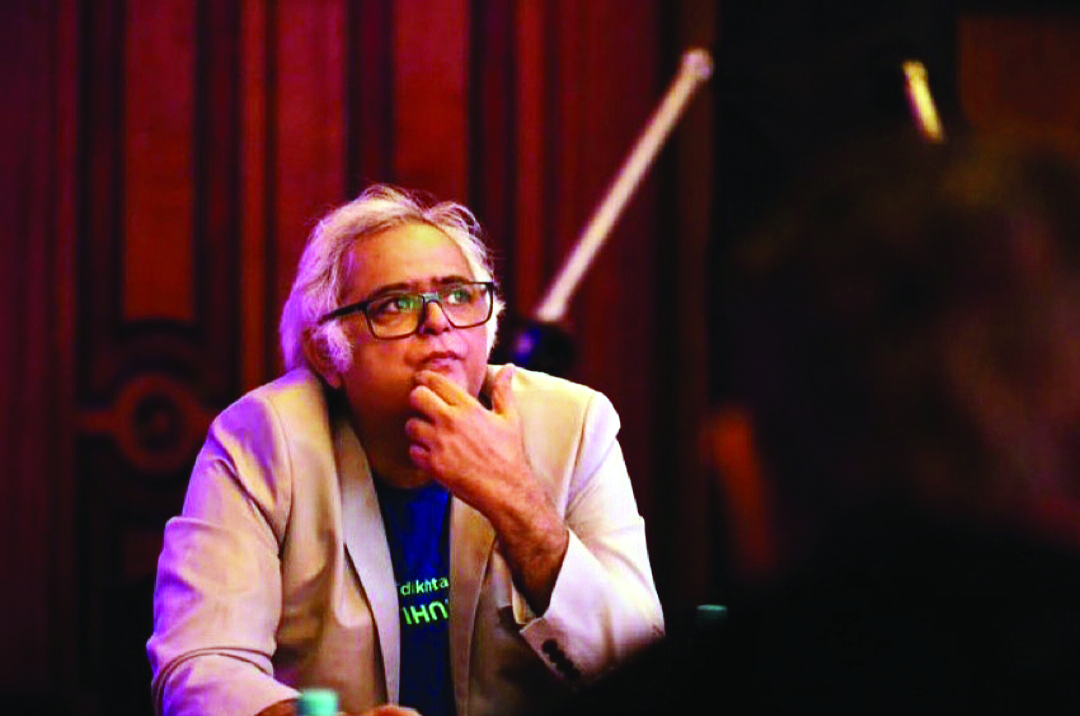 Filmmaker Hansal Mehta's next offering in the long storytelling format is 'Scoop', a series he describes as a tale from the past which is 'a cautionary tale for the future'.
The director has often referred to himself as a 'chronicler of our times', courtesy of social dramas set in contemporary history such as 'Shahid' and 'Aligarh' and 'Scoop', his next web series after the superhit 'Scam 1992: A Harshad Mehta Story', which is another such story.
"There is no right or wrong time to tell a story. The time for telling a story is when you are compelled to tell it. When a filmmaker is compelled to tell a story is the right time and I felt compelled," said Mehta when asked why he wanted to release this series now.
'Scoop' follows Jagruti Pathak, a star crime reporter at a Mumbai newspaper, played by Karishma Tanna, who makes headlines after she is accused of her rival Jaideb Sen's (Prosenjit Chatterjee) murder.
"Through this series, we are talking about our times and it is also a cautionary tale. When the reporter becomes the reported, then you never know when that will happen. In many ways, this tale from the past is a cautionary tale for the future," Mehta told the top news agency in an interview in New Delhi.
The upcoming 'Netflix' show is inspired by Jigna Vora's biographical book 'Behind the Bars In Byculla: My Days in Prison'. It is co-created by Mehta and Mrunmayee Lagoo Waikul (writer of Taapsee Pannu-starrer 'Thappad').
Hansal Mehta said that Matchbox Shots' producer Sarita Patil called him and told him about Vora's book. After reading the first two chapters of 'Behind the Bars in Byculla: My Days in Prison', the filmmaker was ready to embark on the project.
"I saw this opportunity for something larger. I just had two conditions: One, we have to go beyond the book. The book was basically a prison chronicle. I didn't want to make an 'Orange is the New Black' kind of a show," he added.
The filmmaker further shared, "Two, I said I want Mrunmayee, who had just done 'Thappad'. I
was really in awe of the film. The way it was written and the way it explored the nuances of human emotions…"
Once both conditions were met, work on 'Scoop' began in March 2020. And it was not long till 'Scam 1992' took the digital scene by storm right around the first wave of the COVID-19 pandemic.
"We started working on it and 'Scam 1992' was released. Life changed for us. Sarita asked me, 'You still want to make this?' I said, 'All the more. I want to make it my next show'. Then 'Netflix' came in," he added.
Media has always been a part of Hansal Mehta's stories, be it his early films such as 'Dil Pe Mat Le Yaar' or his second innings with 'Aligarh', 'Scam 1992' and now 'Scoop', which is slated to premiere on June 2.
The filmmaker admitted that he had a 'fascination' with the media.
"The gap between the polity and the public is filled in by the media and the judiciary. They are the moral and ethical pillars of our society. They keep both the public and the politicians in check. Whenever that balance is lost, you will see there will be either anarchy or widespread corruption. That is why the media fascinates me and I find it so important," Mehta said.
As filmmakers, the National Award winner said, they can only 'talk', whereas the media has the 'power' to bring about change.
"We, as filmmakers, have the power to talk. Media has the power to bring about change. The media were powerful people. They have unfortunately got muddled up. They are not supposed to be bedfellows with the government," he observed.
Calling journalists 'a breed that is worth telling tales about', Mehta said that through 'Scoop', he hopes audiences appreciate the work the media does.
"You have to inspire people with such characters. Why is Jagruti so fascinating? Because she is an ordinary girl who lives in a congested apartment in Ghatkopar (a suburb of Mumbai)," he added.
Hansal further stated, "She is putting herself out there for an interview with a gangster. For what? A byline? I think it is far beyond that. As a filmmaker, I want to appreciate that and I want the public to appreciate it. The moment the public appreciates this, we will have more responsible and sensible reporters full of value."
Casting Tanna, best known for soap operas 'Kyunki Saas Bhi Kabhi Bahu Thi' and 'Naagin 3', was about being honest with Jagruti's character, said Mehta.
"Sometimes greed overcomes your casting choices. There is nothing wrong with that because it depends on why you are telling a story. Whether it was when I cast Rajkummar in 'Shahid', Pratik in 'Scam' or Karishma in 'Scoop', the opportunity was given to me because it is not my money ultimately. People invest in my vision," he said.