Rashme Oberoi : A wiccan, healer and divinator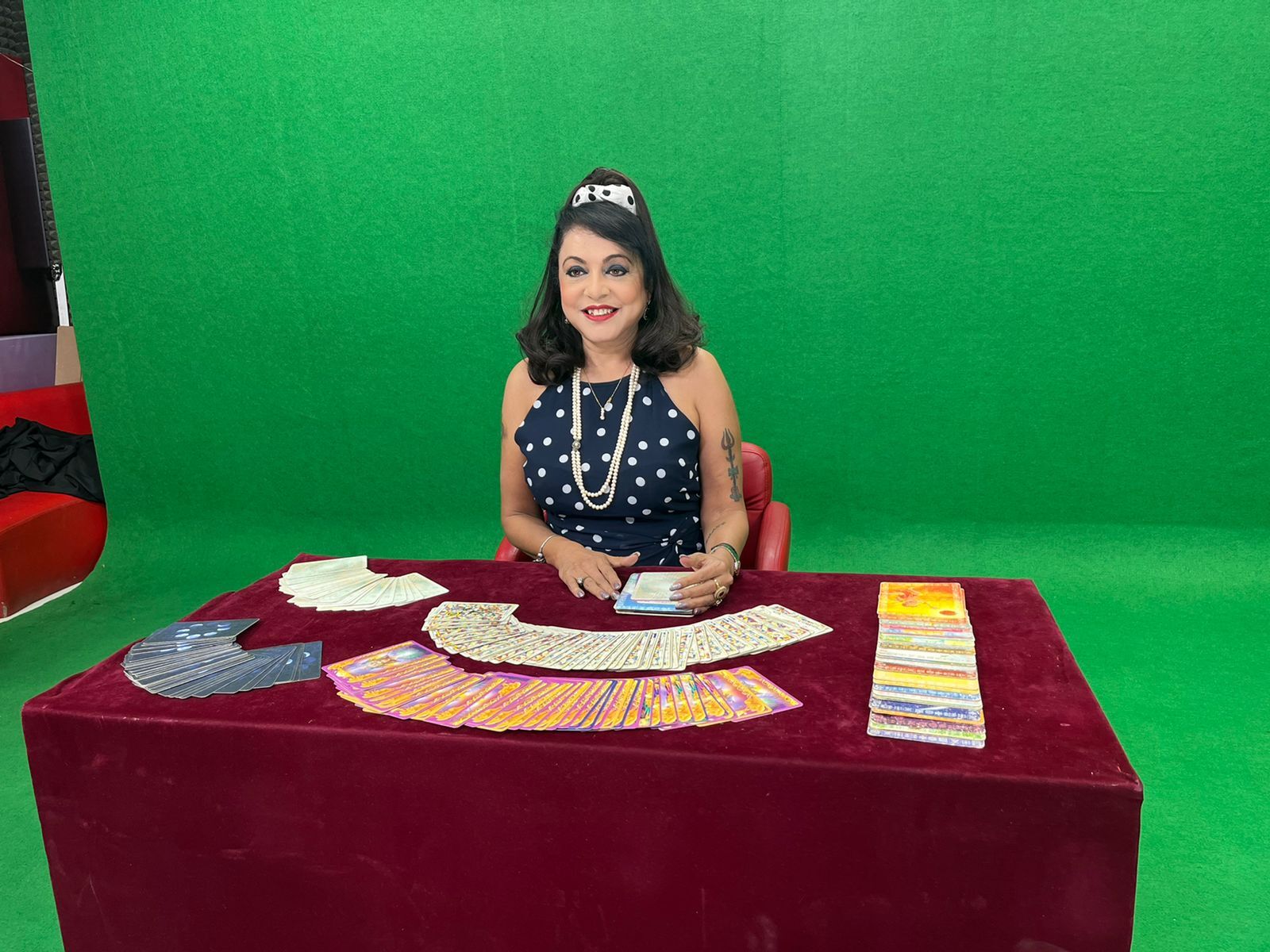 Our correspondent
Rashme Oberoi had this 'inner calling' and inclination towards the occult studies ever since childhood. In school, she was often caught day dreaming or making doodles in her book. She would sit alone on a bench in the playground and switch off into her world. In her reverie, she would imagine flying high above the ground, into the clouds and in another dimension, which had other beings happily cavorting around into the nothingness. She would have this familiar heady feeling of having existed in this dimension long ago. Sometimes, she would just sit and question her very existence. Questions like 'Who am I', 'Where am I going' and 'Why am I here' would flit through her young mind all the time.
When Rashme grew older, she started predicting something that was to happen by looking at the clouds. She could interpret images and make predictions thereof. She would count trees or any other objects to give yes and no answers. She had latent intuitive powers since a very young age, which was very impressive.
Soon enough, Rashme came across a deck of tarot cards and totally immersed herself in learning and discovering the same. Learning divination numerology and other occult studies including witchcraft was a whole new exciting world for her. It was indeed an exhilarating journey from then to now.
Today, Rashme proudly calls herself a wiccan, a healer and a divinator.
Rashme started doing divination through tarot cards and making predictions for her clients roughly three decades ago when tarot was not known much as an art of divination in India. Today, she has quite a big clientele of people reaching out to her for predictions, advice and solutions for their ongoing problems. She customises simple solutions associated with situations and issues that her clients face. She has helped a lot of troubled souls and healed their life situations.
Along the way, she learnt the Wiccan way of life, which is practising positive spells for manifesting wishes and desires for herself and her clients which could range from health, relationship and financial issues.
She formally studied the religion and the craft, that is, Wicca.
She has also learnt through workshops the various modalities of healing and general well-being. She practices Shamanic, Pranic, high vibrational frequency crystals and Chakra healing.
She had a weekly tarot show on 'Zee TV' for four years and currently, is hosting the weekly show of predictions for all sun signs on 'India.com', which is the digital platform of 'Zee TV'.
Rashme started writing her book on Wicca when she was researching and studying Paganism and Wicca but did not find any material available in bookstores, especially on magic, witches or Wicca in India. Whatever she found, she read voraciously.
What Rashme has written is not just the detail on how to conduct spells, but she has enlisted her own spells which she crafted over the years. All her spells have been tried and tested by herself in various different situations. She has put in her own interesting experiences on how she was guided along this path and some case studies of the spells and magic she has performed in her sacred space/ workshop.
Rashme's book, which will be titled 'My book of Shadows', is to be published soon and will be available in bookstores and online on 'Amazon' and 'Flipkart'.
Rashme's mission is to help as many people as she can in her journey and in this lifetime with the hope to evolve more and more spiritually to achieve ultimate joy and happiness.