'Indian stories have potential to travel globally'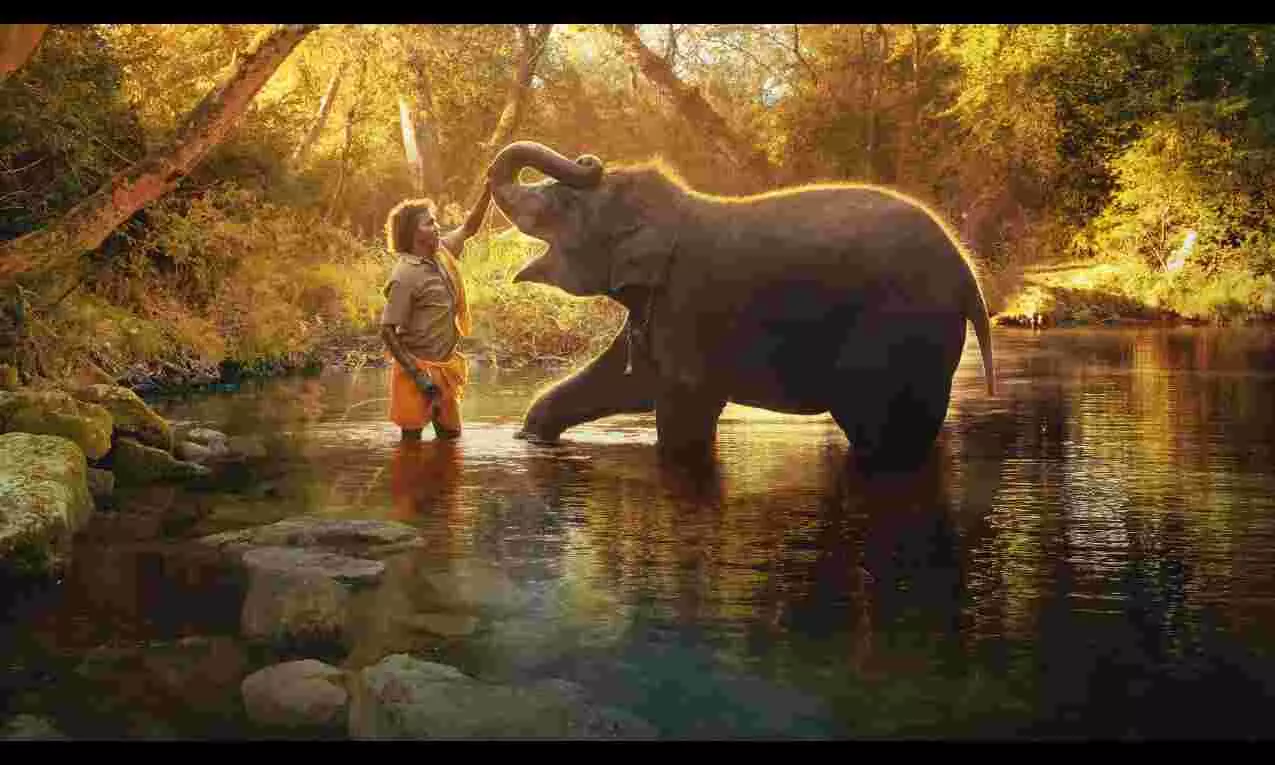 New Delhi: A country like India has interesting stories in every corner and there is a need to nurture storytellers, believe Kartiki Gonsalves and Guneet Monga, the director-producer team behind Netflix's Oscar-nominated documentary 'The Elephant Whisperers'.
The around 39-minute-long documentary is among the three titles vying for an Oscar on Sunday. It the 'documentary short' segment. Shaunak Sen's 'All That Breathes', another story on climate change, is nominated in the 'documentary feature' category while 'RRR' song 'Naatu Naatu' hopes to clinch an Academy Award for the 'original song'.
"India is so vastly big and there's so much to offer from every nook and corner. There are stories that are really small that have so much heart like 'The Elephant Whisperers' and then there are beautiful stories like 'All That Breathes' that is in the heart of a city. So, there's a big range of stories from across India, which really have the potential of going out to the world and being loved by audiences across the oceans," Gonsalves told PTI in a virtual interview.
Monga, who has worked on films such as 'The Lunchbox' and Oscar-winning short documentary 'Period. End of Sentence' and co-produced this one, boarded the project around three years ago when the streamer approached her.
She said she was won over by the 'empathy and love' that Gonsalves brought to the story.
According to Monga, Indian documentary filmmakers are making great strides internationally and need to be acknowledged for their work.
"There is definitely a documentary wave in India. We have incredible filmmakers here. The world is acknowledging that and it needs better structure, better funding. These filmmakers will continue to make India proud and their work is being loved globally," she added.
The producer said through 'The Elephant Whisperers', they wanted to highlight the issue of climate change.
"I don't think a film can bring change, but it can get people to value what they are doing and how they can be better and what is their footprint on this earth. Of course, the nomination helps in the publicity," Monga said.
According to Gonsalves, stories are at the heart of human existence. Her debut project began with a simple curiosity that she had when she spotted a man walking alongside the road with an elephant calf during her journey from Bangalore to Ooty.
She immediately parked her car on the side of the road and followed the pair as they went for their bath in the river.
The elephant calf was Raghu, whose mother was electrocuted after their herd travelled to a nearby village during a prolonged drought. Separated from his herd, Raghu seemed to have found substitute parents in Boman and Bellie, a couple from an indigenous tribe.
"This movie began with a bittersweet beginning with the death of Raghu's mother. But I wanted the story to be positive and to not focus on all the depressing parts when there's so much beauty and this beautiful, unusual family dynamic. I just wanted people to be able to understand elephants on a deeper level. And to also recognise how similar they are and how intelligent elephants are, which would eventually help people to want to protect them and the landscape," she said.
The filmmaker also hoped to highlight the importance of indigenous people and their role in preserving the wildlife.
Gonsalves said when there are so many stories about the danger of animals, she was keen to show the love and connection they have with humans.
"That was the core idea with this documentary because the elephant is such a large animal and they need to be treated with respect and they're capable of lifelong bonds. I hope that people will start seeing them as one of us and not as the other."