Definitely going to portray amazing characters: Maitreyi Ramakrishnan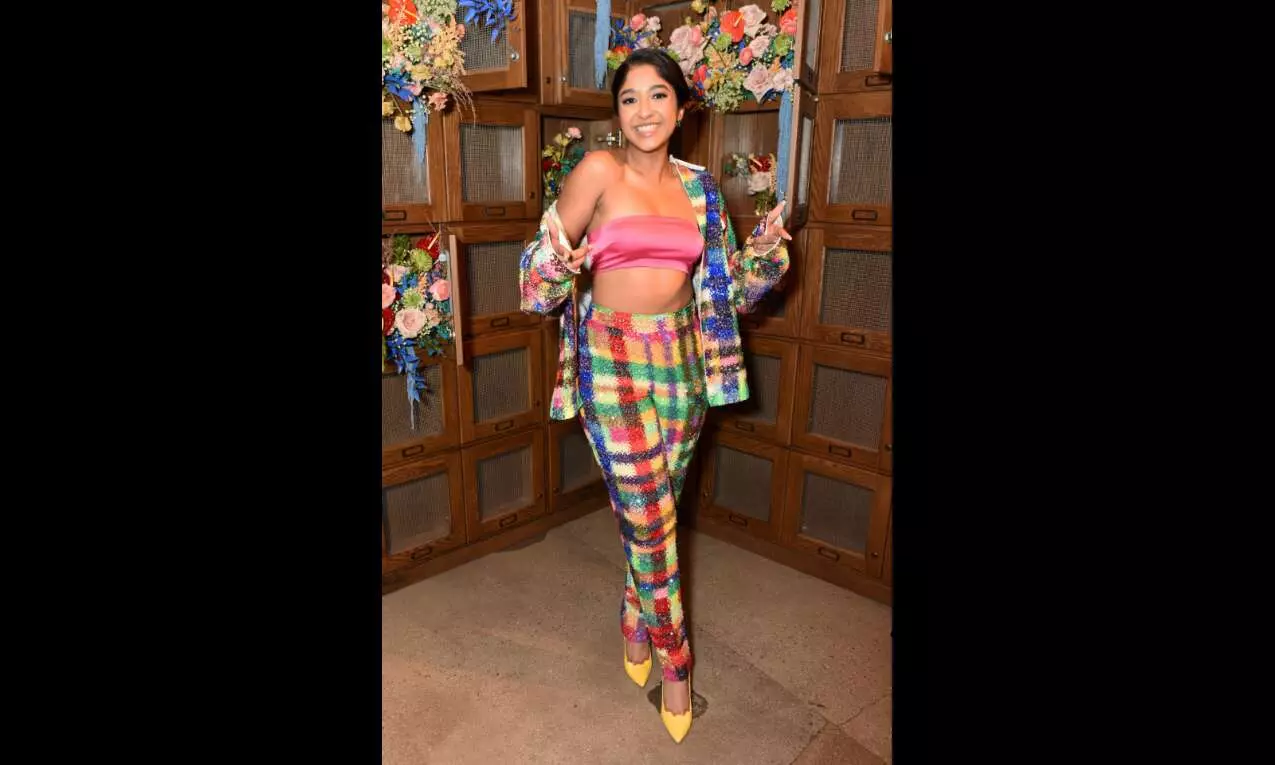 There is sadness but also hope that the friendships that she formed on the set of 'Never Have I Ever' will continue to thrive beyond the show, said series lead Maitreyi Ramakrishnan ahead of the premiere of the final season of the popular young-adult drama.
The fourth and final season of the 'Netflix' series, created by Mindy Kaling and Lang Fisher, will premiere on June 8. Ramakrishnan and her co-stars Darren Barnet and Jaren Lewison sat down for an interview with a top news agency, where they spoke about the show that changed their life and life ahead.
"Definitely, there is sadness. More of this sadness comes because such a great thing is ending. We all know all good things come to an end, right? We are just sad that we won't be able to create this one specific project together. That does not mean we won't be able to create anymore," Ramakrishnan said.
She added, "We are definitely going to portray amazing characters going forward. It is just that this one specific project, 'Never Have I Ever' will be done, which is sad to think about, but the nice part about it is that it is not fully a goodbye because our friendship has grown outside of the show. I'm not like never seeing these guys again."
Ramakrishnan, a Sri Lankan-Canadian, was just 17 when she landed the role of Devi, an overachieving Indian American teenager growing up in Southern California, US, who is mourning the death of her father while navigating life as a high school student in the hit 'Netflix' show.
Whether it's about dealing with life's anxieties or sweet cravings, the 21-year-old actor said that she will reach out to Barnet and Lewison whenever she is in Los Angeles.
"I'm still going to bother Darren like 'Hey, what are you doing?' and just respond to all the cool things he does on 'Instagram' and I'm like, 'Dude, I'm jealous'."