Celebrating menstrual health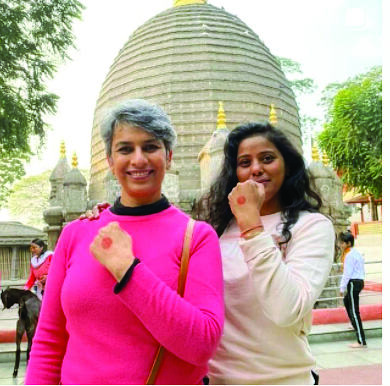 Periods in most parts of our country are often associated with shame, girls are often told by their mothers and sisters to hide their periods. This leaves a significant impact on their psyche and the shame and silence often get translated into low self-confidence and low self-esteem in them.

So that this shame can be replaced with a sense of pride and every woman and girl can celebrate herself, various groups such as schools, colleges, NGOs. activists and brands are coming together to mark Menstrual Health and Awareness Day on February 5, 2022.
Menstrual Health and Awareness Day (MHAD) was first initiated and celebrated in India by Delhi based NGO Sachhi Saheli on February 5, 2019 with a unique menstruation themed event called the 'Period Fest' and a one of its kind rally called the 'Pad-Yatra'.
This year MHAD is being marked by several sections of the society as a virtual campaign called 'Ab Pata Chalne Do' that aims to dismantle taboo around menstruation and highlight the need for action to improve the status of menstrual health and hygiene in India.
As a part of the campaign, several organizations, govt departments, bands, activists such as Tata Trusts, Uninhibited, Durga, Delhi Commission for Protection of Child Rights, Department of Women and Child Department, THDC, Ecofemme, Humjoli Foundation, Love Matters India and more are organising several virtual activities such as webinars, social media lives and are also participating the symbolic movement- The Red Spot Campaign. Wherein they draw a red spot on the back of their fist and post a picture/video of the same on social media while relaying the message that there is nothing shameful about periods. At a webinar organized by Tata Trusts, a woman attendee expressed, "I strongly believe that such days must be celebrated because today I got to know as much about periods and women health as I never knew before and I pledge to further disseminate this knowledge among my family and friends."
Furthermore, under the hashtag #AbPataChalneDo, organizations and activists working in the field of menstrual health and hygiene are also sharing stories of change and hope from the ground.
The initiators of Menstrual Health and Awareness day now invite the entire country to join this initiative in an effort to bring about collective change.
In order to participate, NGOs, schools, colleges, offices, individuals etc may organize activities such as webinars, dialogues and more.
Speaking about the importance of the day, Dr. Surbhi Singh, Gynecologist & President, Sachhi Saheli, says, "Despite living the 21st century women or menstruators are shackled by the myths and misinformation when it comes to periods, which limit their potential and that is why a day such as this was initiated to highlight the importance of action in the menstrual health and hygiene landscape in India. So that the very last period myth is broken and so that every menstruator in the country has access to proper knowledge and infrastructure for her to manage her periods effectively and with dignity."