Bholaa's teaser shares glimpses of high-octane stunts on various modes of travel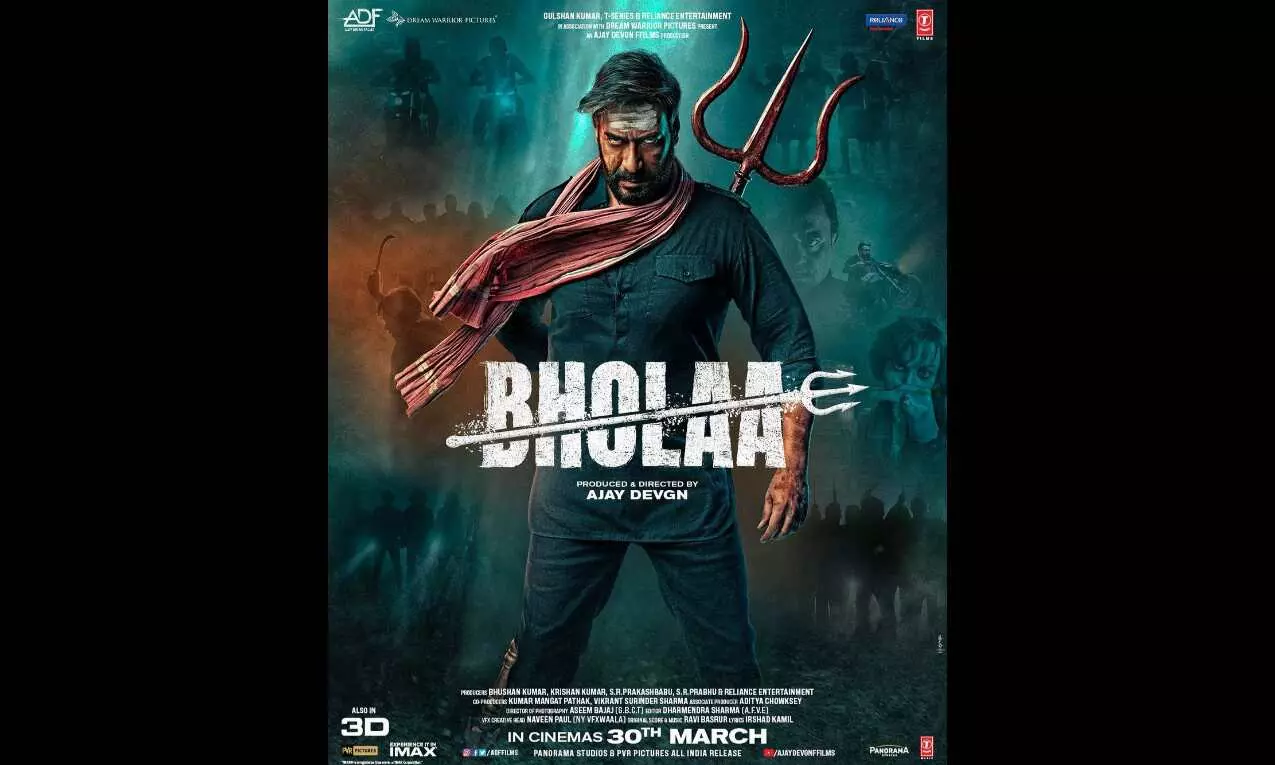 A new, much longer teaser for 'Bholaa' was shared on social media recently by lead star and director Ajay Devgn. The film, co-starring Tabu and an unrecognisable Deepak Dobriyal is about a Lord Shiva devotee's love for his daughter and the villains he fights for her.
The teaser offered glimpses of high-octane stunts on bikes, trucks, boats and other modes of travel. Ajay wielded a mighty 'trishul' and attacked his enemies with slick and deadly moves. The viewers met his daughter in the first teaser and saw that he was in jail. This time, however, he is out and brings some gory mayhem along with him as well.
The teaser also showed Tabu as a cop, with her arm fractured, being dragged across a dirt road by some thugs. She also aimed her gun at the target before being washed in a sea of red.
"Why do people forget that I am a human behind this uniform," she said in a line from the film, heard in the background. Also in the background was a mellow rendition of 'Aaj Phir Jeene Ki Tamanna Hai' from the 1965 film 'Guide'.
Deepak Dobriyal looked nothing like people ever saw him before. With long hair, kohl-rimmed eyes and all-black robes, he will remind one of early 2010's hot vampires straight out of 'Twilight' or 'Vampire Diaries'.
'Bholaa' is an official Hindi remake of the 2019 Tamil hit 'Kaithi' and Ajay has directed it. It has been styled as the story of a 'one-man army, set in one night, fighting a multitude of enemies in various forms, human and otherwise'. Also starring Gajraj Rao, Sanjay Mishra, Raai Lakshmi and Makarand Deshpande in prominent roles, it is all set to hit the theatres on March 30, 2023.