Being FTII: Looking back at the golden journey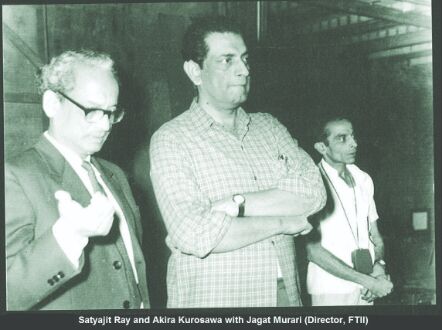 To mark the 60 years of its establishment, Film and TV Institute of India, Pune has brought out a highly readable coffee table book 'Being FTII' that tells the story of the institute through its alumni.
In the words of its dynamic director, Bhupendra Kainthola, "The book chronicles the journey of an institution that every Indian filmmaker looks up to. The book is the signature of a hallowed place that is ever-changing and yet in some sense never changing."
Filmmaker cum cinema scholar Arun Khopkar reflects on the unique academic environment at the institute. He says, "The sunshine of a laburnum fell on the canopy of the wisdom tree, just outside the main theatre. It had space enough underneath for 'argumentative cineastes' of all colours, shades and opinions."
For film editor, A K Mitra, studying at FTII was like 'deconstructing magic', while for cinematographer and director Shaji Karun, FTII enabled 'me to visualise life in every shade and to read the binaries of life'.
Apart from messages from alumni, the then Minister and Secretary of I &B Ministry, and of Shekhar Kapoor, Chairman of FTII Society, the book contains rich profound thoughts on various aspects of cinema.