Amitabh Bachchan retrospective part of Festival des 3 Continents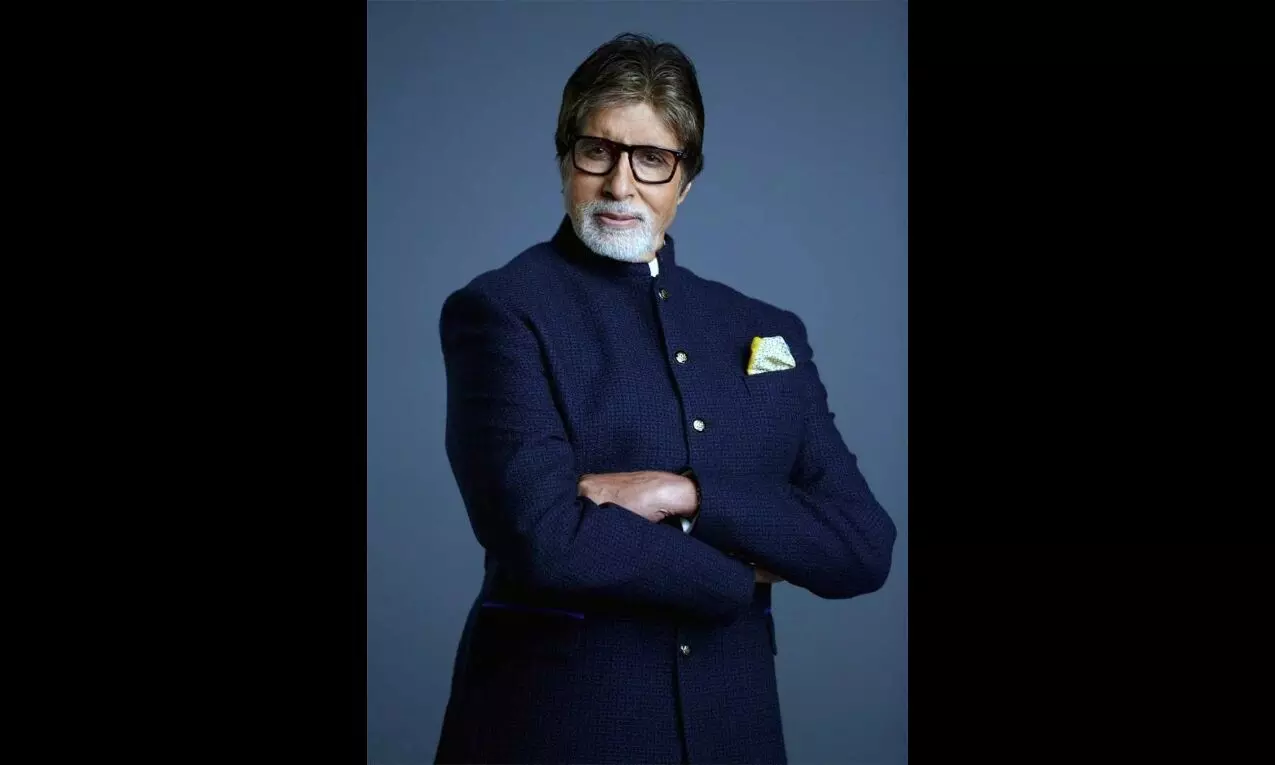 New Delhi: The 45th edition of France's 'Festival des 3 Continents' has set a film retrospective on Indian screen icon Amitabh Bachchan, the organisers said. The film gala will run in Nantes from November 24 to December 3.
The segment, titled 'Amitabh Bachchan, Big B Forever', will showcase nine films from the 1970s and 1980s starring the legendary actor: 'Trishul', 'Amar Akbar Anthony', 'Satte Pe Satta', 'Sholay', 'Don', 'Kabhi Kabhie', 'Deewaar', 'Kaala Patthar' and 'Abhimaan'.
The retrospective is being conducted in partnership with the Film Heritage Foundation (FHF) and with the support of the French Embassy in India.
Bachchan is pleased to hear that FHF is co-presenting a selection of nine of his early films at the 'Festival des 3 Continents', 'one of the oldest and most reputed film festivals'.
"Many of these films gave me an opportunity to play a diverse range of characters and work with some of the most significant filmmakers of the time including Hrishikesh Mukherjee, Manmohan Desai, Yash Chopra and Ramesh Sippy. I hope that the festival audience will enjoy the selection of films that continue to give so much joy to viewers even half a century after they were made. Even though I will not be there in person, I am delighted that my daughter Shweta will be in Nantes to represent me at the festival," the 81-year-old star.
Shivendra Singh Dungarpur, director of FHF, said the foundation is proud to have its name associated with the 'Amitabh Bachchan, Big B Forever' retrospective.
"We had presented an eclectic selection of Indian classics in the Indian autumn stream of the festival last year and saw an enthusiastic response to the films from the festival audience. We'd like to thank Jerome Baron, the artistic director of the festival, for giving us another opportunity this year to showcase nine Amitabh Bachchan films spanning a period from 1973 to 1982 when Bachchan was at the peak of his career, at the festival this year," he said.
Jerome Baron, artistic director of 'Festival Des 3 Continents', said the film gala finds its inspiration by combining curiosity for contemporary cinema with the classics.
'Festival Des 3 Continents' will also host the world premiere of 'The Real Superstar', a 68-minute experimental documentary on Bachchan by filmmaker Cedric Dupire.