YEIDA holds meet with allottees of plots in Medical Device Park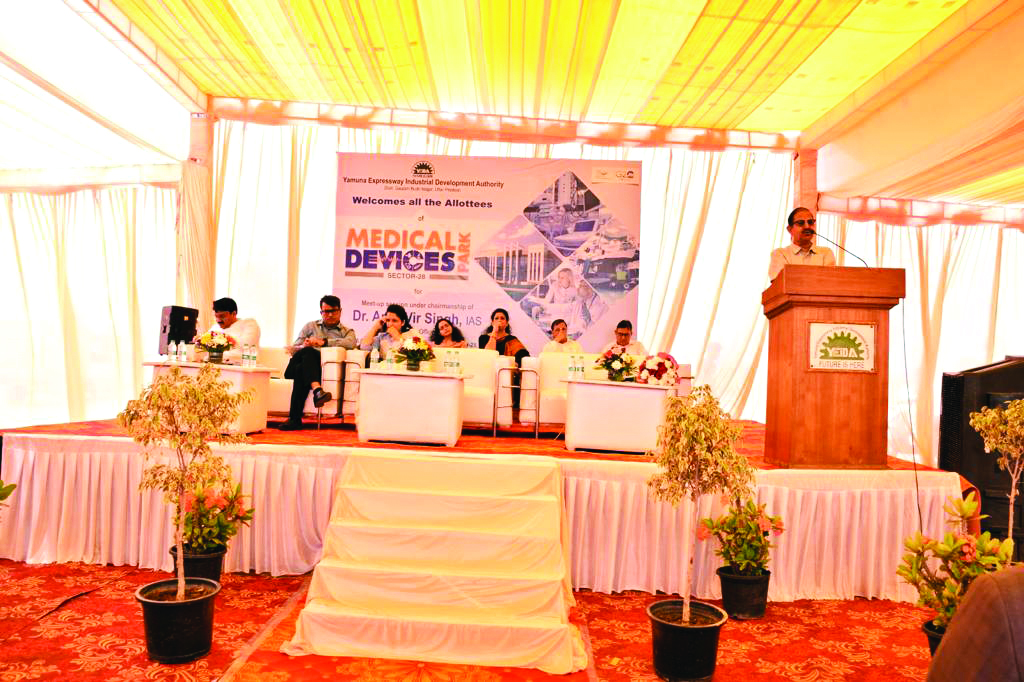 The Yamuna Expressway Industrial Development Authority (YEIDA) organised a meeting with the allottees of the plots in the Medical Device Park on Wednesday which is being set up in Sector 28 of YEIDA.
As per officials, in the first phase a total of 59 plots have been developed up on 350 acres of land by the Yamuna Expressway Authority.
"In the programme that was organised on Wednesday, the allotment letters and checklist/lease plans were handed over to about 26 allottees. They were told about the facilities being developed in the vicinity including the international airport, export hub, roads, infrastructure, pod taxi, rapid metro and much more, which will benefit them in future," Shailendra Bhatia, officer on special duty, YEIDA said.
The officer further said that an Export Promotion Council is also being set up by the Ministry of Commerce, Government of India in this Medical Devices Park.
"With this, the industrialist will no longer need to go anywhere else for export documentation, export grant, and other related works. For this, the construction work of administrative block has also been started by the authority. This area of ​​authority is also going to be connected with better road, metro, highway, pod taxi, bullet train," OSD Bhatia added.
The meeting was chaired by Chief Executive Officer Dr. Arun Vir Singh who told in the meeting that in this ambitious plan of the Government of India and the Government of Uttar Pradesh, the medical device park is being developed. "Work is being done at a fast pace to make the level facilities available with no delay," Singh said.