Yamuna's water level crosses danger mark again amid rain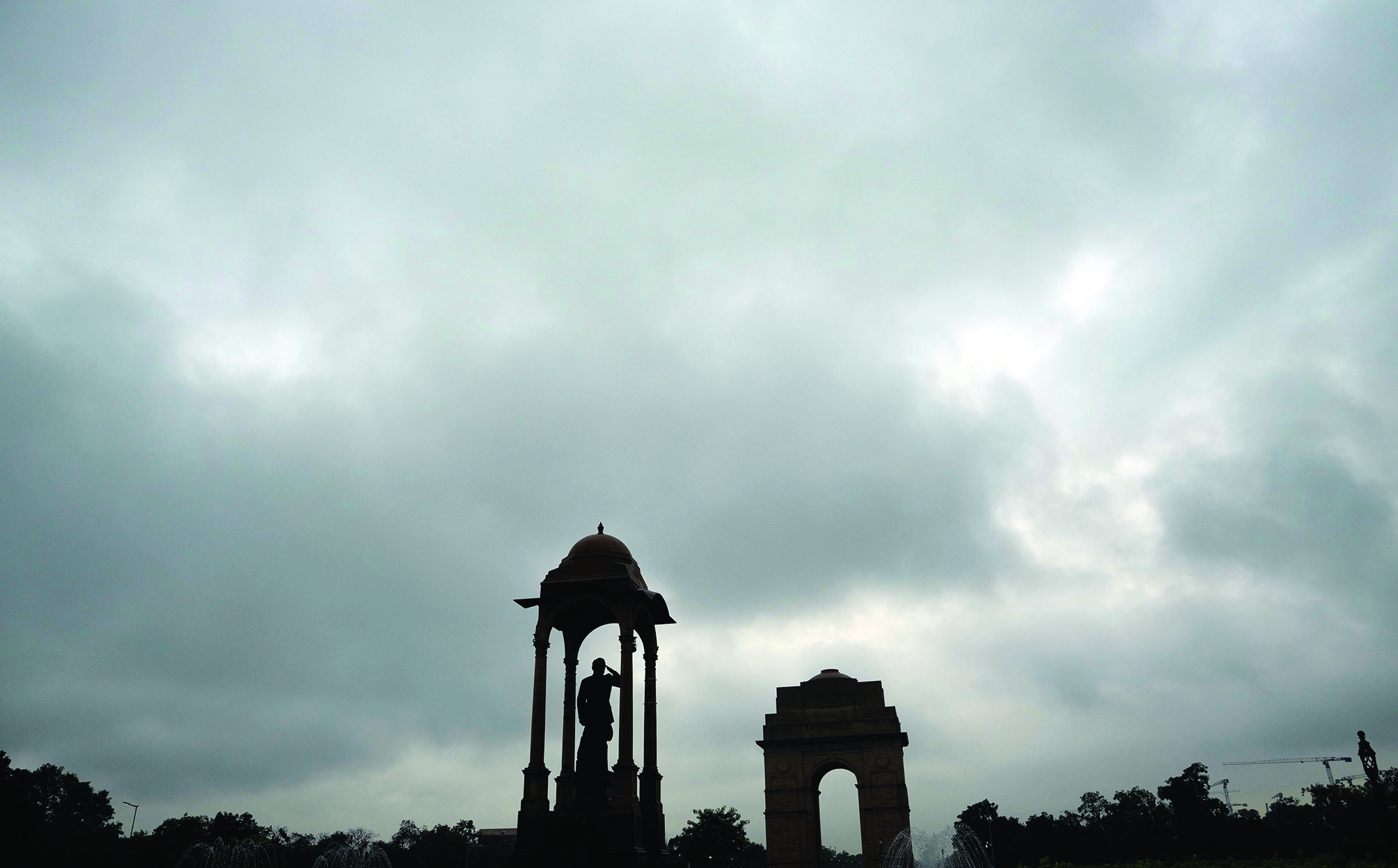 The Yamuna River in Delhi crossed the danger mark of 205.33 metres on Wednesday following heavy rain in parts of the Capital and upper catchment areas.
According to the Central Water Commission (CWC), the water level at the Old Railway Bridge (ORB) stood at 205.5 metres at 8 pm.
The flow rate at the Yamunanagar-located Hathnikund Barrage oscillated between 30,000 cusecs and 50,000 cusecs on Wednesday. The Safdarjung Observatory, Delhi's primary weather station, recorded 37.1 mm of rainfall in the 24 hours that ended at 8:30 am, meteorological office data showed.
The weather stations at Lodhi Road, Ayanagar, Mungeshpur and Mayur Vihar gauged 35.1 mm, 26 mm, 53.5 mm and 110.5 mm of precipitation.
The India Meteorological Department (IMD) has forecast heavy to very heavy rain in parts of Himachal Pradesh and Uttarakhand till July 27.
The river's water level at the ORB has been hovering around the danger mark after reaching an all-time high of 208.66 metres on July 13. It breached the danger mark again on Sunday following a surge in water discharge from the Hathnikund Barrage in Haryana after heavy rain in parts of Uttarakhand and Himachal Pradesh.
The railways had on Sunday night suspended the movement of trains on the ORB due to the increase in the water level.
The rise in the river's water level is expected to impact the ongoing relief and rehabilitation work in the flood-affected low-lying areas of the
national Capital, officials said.
Meanwhile, a 16-year-old boy drowned while bathing in the Hindon River in Noida on Wednesday. The Hindon is currently overflowing and has flooded low-lying regions along its banks in the wake of heavy rains and the release of water in upper stream locations.
"Around noon, the local Bisrakh police station received information about three boys going to the Hindon river in Tigri area near the Iqra mosque for bathing, where one of them drowned," a police spokesperson said. "Rajesh Singh (16), a resident of Tigri, was later taken to a private hospital where doctors declared him dead," the spokesperson said. The body was sent for post-mortem and further necessary legal proceedings were being carried out, the official said.