Yamuna water level breaches danger mark again after rains
DELHI: Flow rate at the Hathnikund barrage saw a marginal rise on Tuesday, oscillating between 50,000 & 60,000 cusecs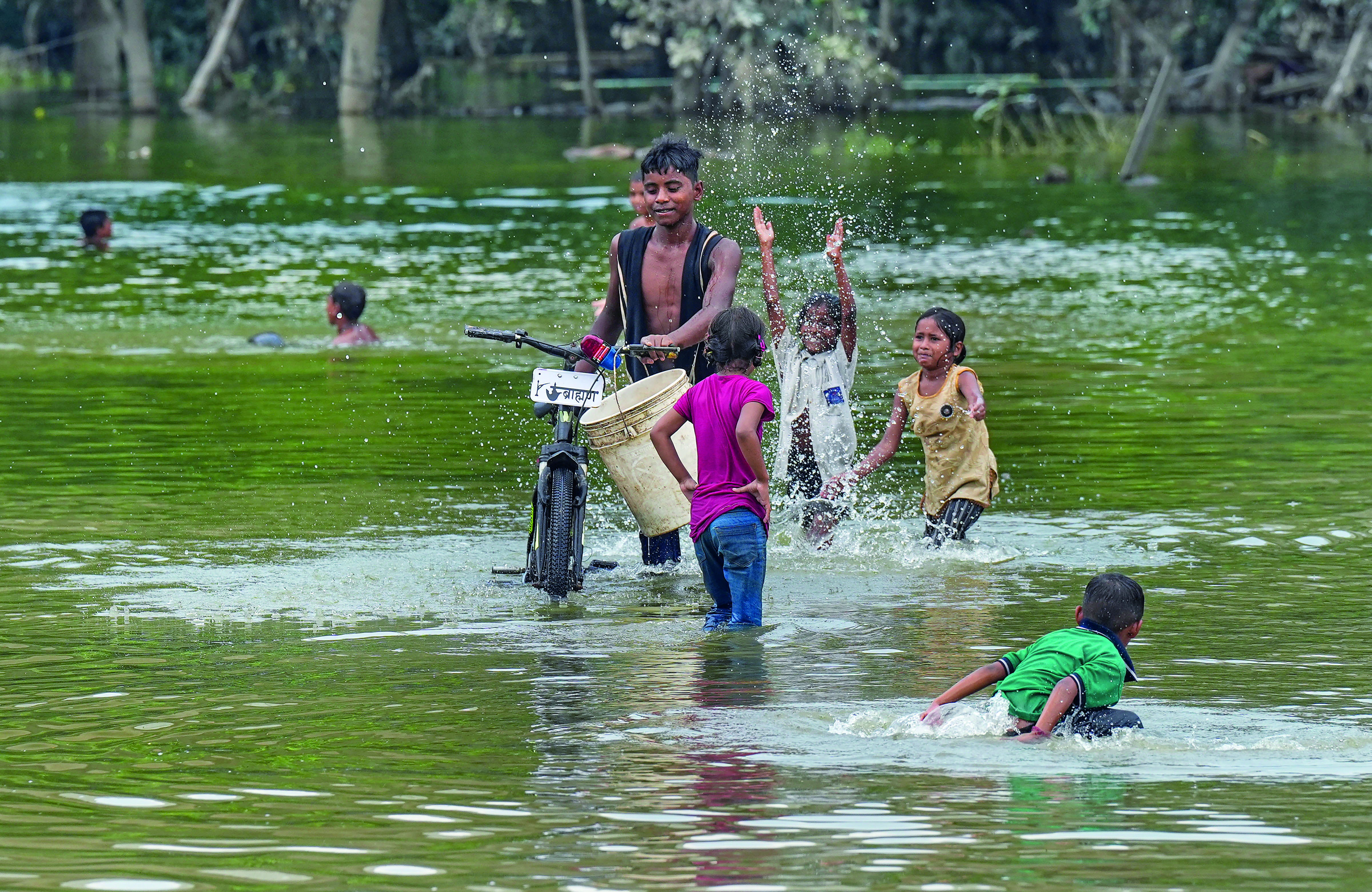 The water level of the Yamuna in Delhi breached the danger mark again on Wednesday morning, less than 12 hours after it dropped below the threshold, amid rains in the national Capital and the upper reaches of the river.
The Central Water Commission's data showed the water level reached 205.48 metres at 8 am and 205.60 metres an hour later. It is expected to rise to 205.72 metres by 6 pm.
The flow rate at the Hathnikund barrage saw a marginal rise on Tuesday afternoon, oscillating between 50,000 and 60,000 cusecs.
It dropped to around 39,000 cusecs by 7 am on Wednesday. One cusec is equivalent to 28.32 litres per second.
The India Meteorological Department has warned of heavy to very heavy rain at isolated places in Uttarakhand and Himachal Pradesh until July 22 and moderate showers in Delhi on Wednesday.
The water level in the river had dropped below the danger mark of 205.33 metres by 8 pm on Tuesday, after flowing above the threshold for eight days. It receded to 205.22 metres at 5 am on Wednesday before it started rising again.
The increase in the water level could slow down the rehabilitation of affected families in the inundated low-lying areas of the Capital and they may have to stay longer in relief camps.
It could also impact the water supply, which became normal only on Tuesday after being affected for four to five days due to the inundation of a pump house at Wazirabad.