Yamuna residents adrift as flood washes homes away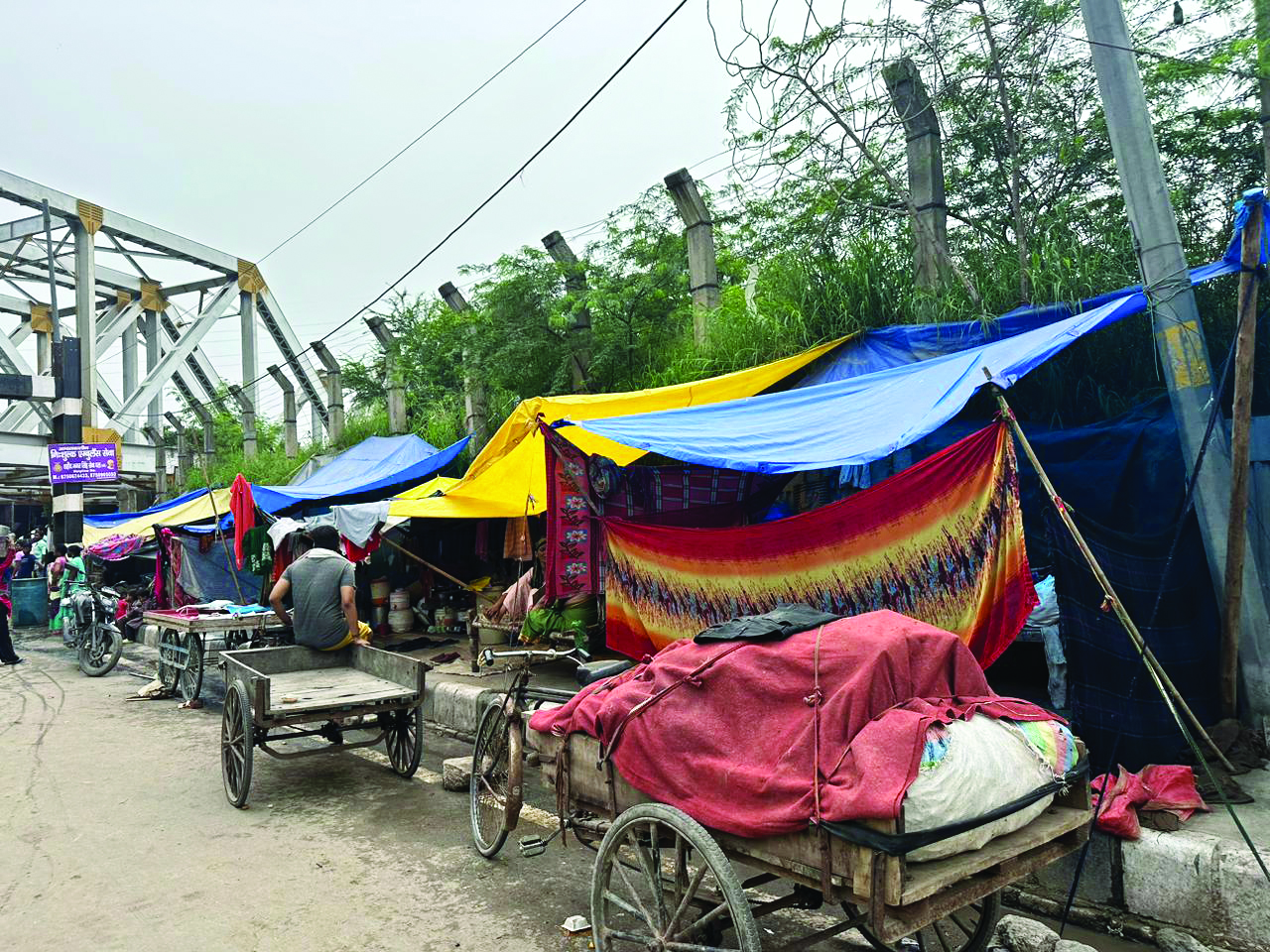 New Delhi: A week after the Yamuna overflowed and flooded the riverbanks, civil defence volunteers along with other government officials spent Monday afternoon here setting up tents and mattresses for people who have been living on the pavements.

Near the Shastri Park Metro Station, 25 tents were set up on Sunday with each tent's capacity to accommodate two families with mattresses, fans and drinking water and food for all. "Our houses are inundated in shoulder-deep water for over a week," 35-year-old Meena said.
Her husband and most of the neighbourhood people work as rickshaw pullers and as daily wage workers in Bhagirath Palace. Their rickshaws lay in knee-deep water while families struggled for their next meal.
After a week of flooding, tents were put up in the Shastri Park area. "These 25 tents that you see were set up on Sunday," mother of two, Geeta Raj said. She along with her neighbouring 40 families vacated the Yamuna banks and moved closer to the Shastri Park metro station on July 9.
"Whatever plastic cover we had or could lay our hands on we used it and made makeshift homes on the pavements. We have been asking for help for over a week, and finally,
government officials and tents we saw yesterday," she added.
However, most are still living without basic amenities like mattresses, fans, and fresh water. "25 tents aren't enough for approximately 250 people, some of us are living in proper tents with electricity while others are cooking their own meals and sleeping without a fan. Sometimes people and NGOs come and distribute food. Sometimes government people come and give us food but it is not regular,"
Ramesh added.
"Every year the Yamuna overflows during monsoon. We are used to evacuating and moving to higher land but this year it is different," 40-year-old Parmasur said. Both Ramesh and Parmasur work as gardeners and beautify people's homes but they do not have a home today, they point out.
When Millennium Post visited Shastri Park, Yamuna Metro, and Khajuri Khas flood relief camps, a common complaint amongst the occupants was a lack of prior information on the floods.
"We have seen flood water increase and we always take our valuables and we had to vacate but this year suddenly we see water coming in. We ran with our children and by the time I went back for my employee card and other documents and valuables the water had
reached my shoulder level," Parmasur added.
However, officials maintained they had made several announcements asking people to move to camps but they were uncooperative. "The locals were insecure that if they leave their house someone else will come and occupy it as they are living on unauthorised land," SDM of Seelampur Sharat Kumar explained. He further said that arrangements are being made for 10 more tents to accommodate more people.
Some senior officials pointed out that a natural disaster requires all departments to work together efficiently. "Such refugee camps can become a house of diseases if the bathrooms are not cleaned regularly and proper drainage is not provided. The MCD has been lacking in this regard and we do not have the resources to do their job," a senior official added.