Yamuna cleaning: Panel formed to resolve land issues impeding construction of STPs, DSTPs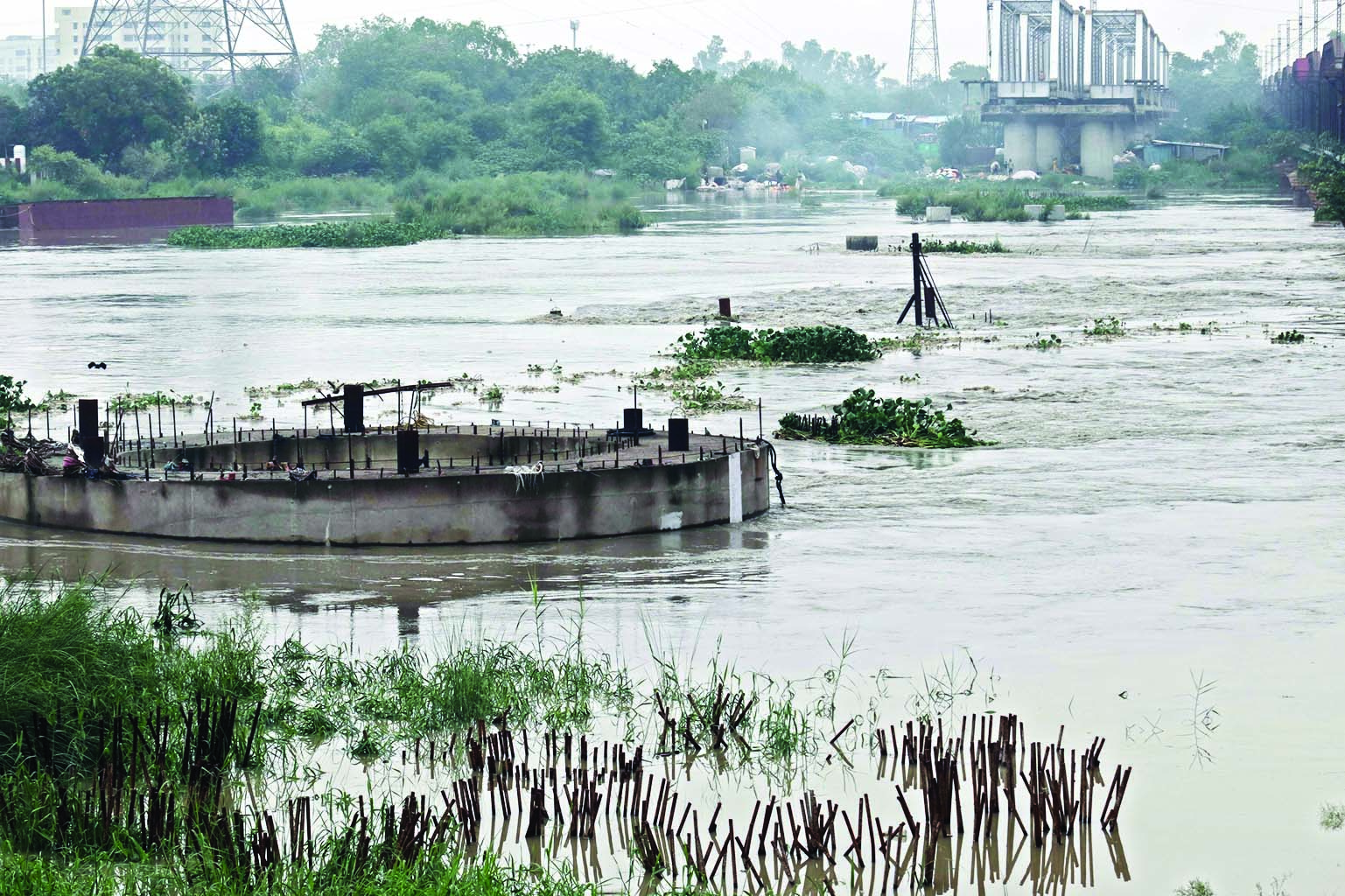 New Delhi: The Delhi LG-led high-level committee for Yamuna cleaning has constituted a panel to identify land parcels for sewage treatment plants and biodiversity parks, according to a report submitted by the city government to the National Green Tribunal.

Unavailability of land has delayed the construction of a number of STPs and decentralised sewage treatment plants (DSTPs) in Delhi, where the Arvind Kejriwal government aims to clean the Yamuna to bathing standards by February 2025.
The Delhi Jal Board is upgrading and rehabilitating the existing STPs and constructing new STPs and decentralised STPs to be able to treat all the sewage generated in Delhi which will help reduce the pollution load in the river.
"(The) High-level committee also decided to constitute a committee under the chairmanship of Divisional Commissioner, Revenue Department of GNCTD, with Pr. Secretary (Forest and Environment); VC DDA; and CEO DJB to resolve all land-related matters (like identification and handing over land to DJB/NMCG for setting up of STPs, de-centralized STPs, biodiversity parks, etc.) and the committee shall ensure identification and handing over the requisite land parcels to DJB or NMCG, as the case may be, within a fortnight," the report submitted to the NGT on January 31 read.
The Delhi government plans to construct 40 decentralised STPs, including 14 in the Najafgarh drainage zone. These will increase the sewage treatment capacity by 92 million gallons a day.
Land unavailability has delayed the construction of 12 decentralised STPs in rural areas and unauthorised colonies for over seven years and the sewer water drains into the Yamuna directly.
Land is also required for the construction of a new STP of 10 MGD capacity at Delhi Gate.
Delhi generates 768 million gallons of sewage every day on an average. The 35 STPs in the capital have a cumulative treatment capacity of 632 MGD.
At present, these STPs are utilising only 69 per cent of their installed capacity, i.e. only 530 MGD of the 768 MGD sewage is being treated.
According to government data, only 160.5 MGD of the treated wastewater meets the prescribed standards, which states that BOD (biological oxygen demand) and TSS (total soluble solids) in the treated wastewater should be less than 10 milligram per litre.