Wrestlers' protest: Representatives from 360 Delhi villages to visit Jantar Mantar, says AAP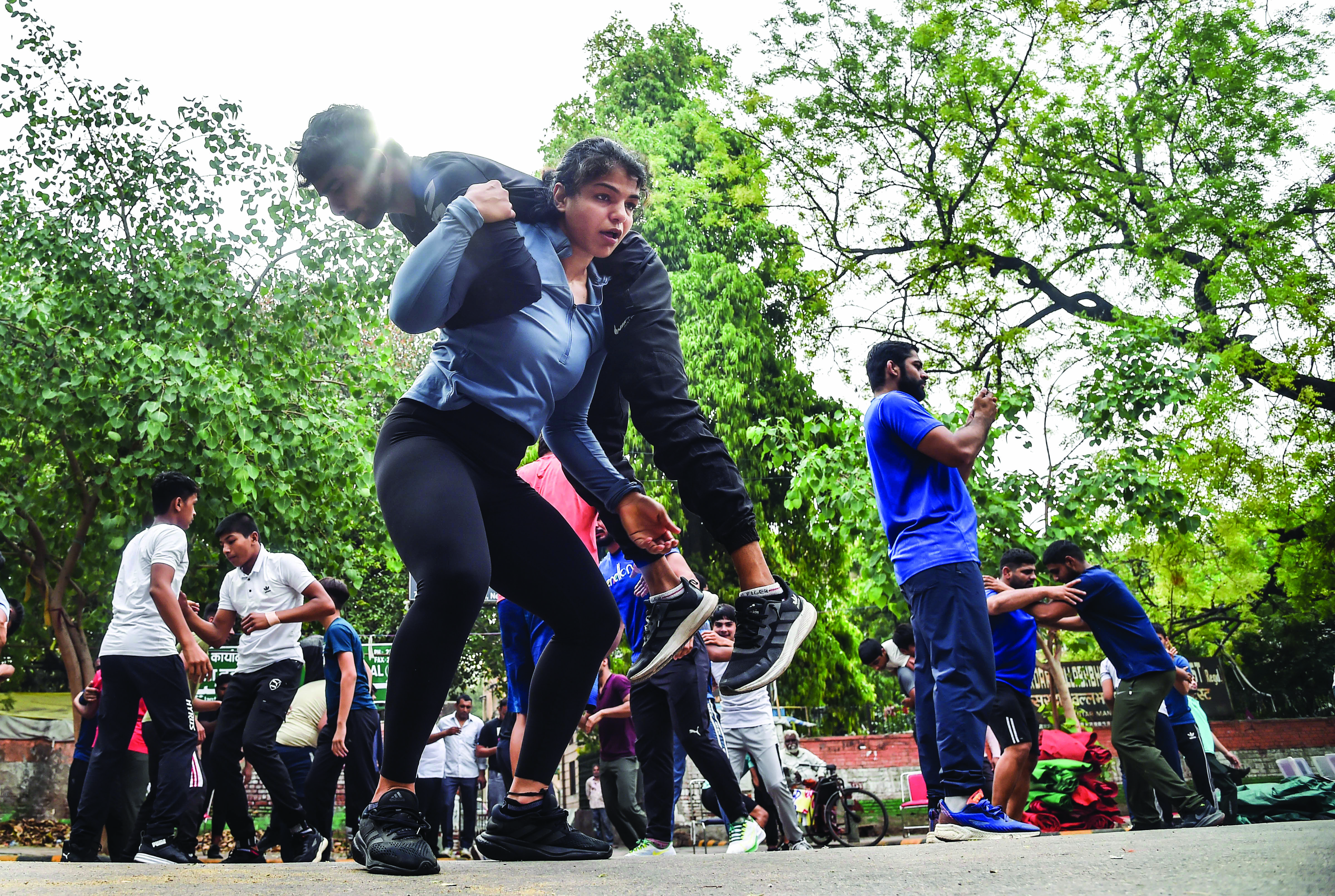 New Delhi: The Aam Aadmi Party (AAP) said representatives from 360 villages in Delhi, including MLAs and councillors, will visit Jantar Mantar on Wednesday to express solidarity with the protesting wrestlers.

Addressing a press conference on Tuesday, AAP Delhi unit convener Gopal Rai said the wrestlers who brought fame for the country have been braving adverse weather conditions.
The wrestlers have been staging a sit-in since April 23 over allegations of sexual harassment against Wrestling Federation of India (WFI) president Brij Bhushan Sharan Singh.
"Yesterday they sat there in heavy rains. The prime minister has no time to listen to them. SC (Supreme Court) had to direct that an FIR be registered. Even the sports minister is not ready to hear their pleas," he said.
Rai accused the BJP of being busy in maligning them.
"They are trying to malign the movement. They were not allowed to put up tents. They are not allowed to put up microphone system. The whole nation is watching it. People are supporting them over social media and they are also reaching Jantar Mantar," he added.
Recalling how efforts were made to crush the farmers' movement, he said that the BJP-led Centre had to bow down and repeal the three farm laws.
"Tomorrow, representatives from 360 villages, including councillors and MLAs, will visit Jantar Mantar at 11 am to support the protesting wrestlers," he said.
The protesting wrestlers have demanded criminal action against WFI president Singh for alleged sexual harassment and intimidation of seven wrestlers, including a minor.
The Delhi Police filed two FIRs against the WFI president on Friday on allegations of sexual harassment levelled against him by seven women wrestlers.
The protesting wrestlers had moved the Supreme Court seeking registration of FIR against the WFI chief.