Wrestlers form two committees to decide on future course of action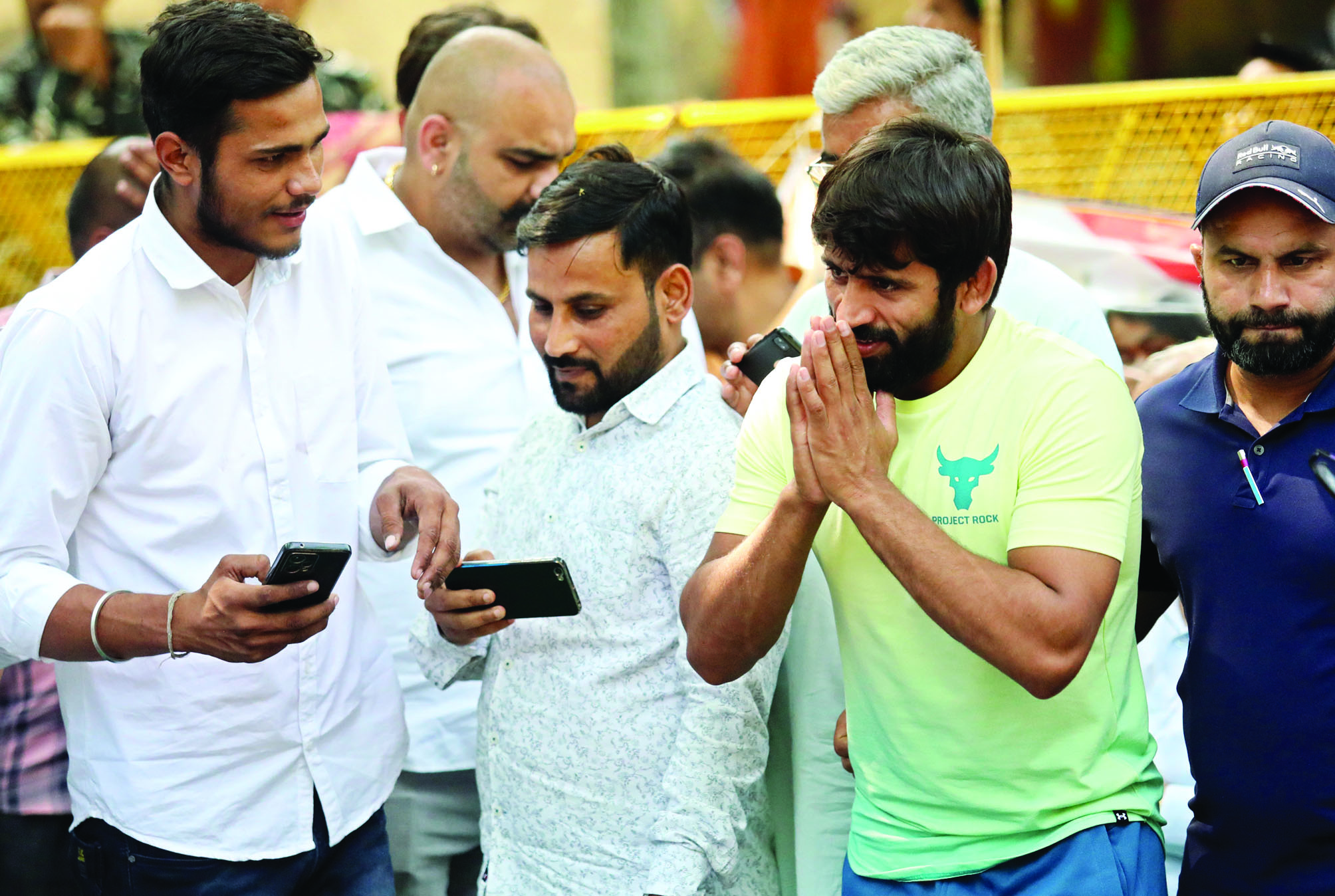 New Delhi: The protesting wrestlers on Friday formed two committees to advice them on the future course of action in their fight against outgoing Wrestling Federation of

India (WFI) chief Brijbhushan Sharan Singh.
The aggrieved wrestlers started the day contemplating their next move after the Supreme Court closed proceedings on their plea even as Sports Minister Anurag Thakur requested them to have faith in the system, saying the investigation will make everything crystal clear.
"Vinesh is discussing it with the legal team. We will inform tomorrow. Today we made two committee — one is a 31-member committee and the second is a nine-member one.
Khap panchayat, farmers and women organisations are there in 31 member committee. The nine-member committee will decide on the wrestling part," said Bajrang Punia.
"I request the sports minister to come and stand on the side of truth."
"We will restart our fight, maybe by going to the high court. This fight is not restricted to three wrestlers," he added.
With the Delhi Police blocking the entry of more wrestlers to the protest site, only a few farmers could reach Jantar Mantar on Friday to extend their support.
The usual fervour was missing as the protest entered the 13th day though political and farmer leaders continued to visit the wrestlers. Congress leaders Kumari Selja, Kiran Choudhary and Anil Kumar extended their support to the grapplers.
"It feels like we are in prison. There are barricades on all sides. The police is also misleading our supporters. So many are sitting on the Delhi borders."
The wrestlers have the option of moving to a lower court or the Delhi High Court if they are not satisfied with the police investigation into the sexual harassment charges against the outgoing Wrestling Federation of India chief Brijbhushan.
The Supreme Court on Thursday closed the proceedings on the women wresters' petition, saying the prayer for an FIR has been answered. The wrestlers said the apex court order was not a setback for them.
The Delhi Police has registered two FIRs, including one on POCSO Act, against Singh.
The police have also recorded statements of five wrestlers, including the minor.
"It is my request to all the sportspersons who are agitating there that whatever their demands were, they were met. Court has also given its directions and they should let an unbiased probe to complete," Thakur said in Lucknow on the sidelines of a Khelo India event.
"Delhi police will do 'doodh ka doodh pani ka pani' and take strict action as per law," he added.
The wrestlers, who alleged that police personnel misbehaved with them on Wednesday night, have threatened to return the awards the government has bestowed on them in the past.
Renowned wrestling coach Mahvir Phogat, the uncle of Vinesh Phogat, who is the face of the protest, also made a similar threat. He is a Dronacharya awardee, having received the honour in 2016.