World Hepatitis Day: AIIMS calls for awareness about hepatitis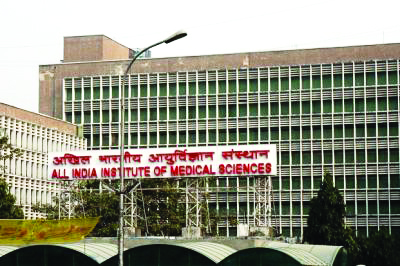 New Delhi: On the occasion of World Hepatitis Day, AIIMS has raised public awareness about hepatitis, an

inflammatory condition affecting the liver.
The World Health Organisation (WHO) dedicates this day each year to honour the memory of Nobel-Prize winning scientist Dr Baruch Blumberg, whose groundbreaking work led to the discovery of the hepatitis B virus and the development of its diagnostic test and vaccine.
This annual observance serves as a global call to action against hepatitis, urging public, national, and international leaders to join hands in combating this preventable disease. The theme for this year, "One life, One liver," underscores the significance of a healthy liver in leading a meaningful and fulfilling life.
Hepatitis can arise from various factors, including viral infections such as hepatitis B and hepatitis C, excessive alcohol consumption, metabolic diseases resulting in "fat" deposition in the liver, and certain medications.
A study conducted by the Department of Gastroenterology & HNU, AIIMS, New Delhi, revealed that hepatitis A and E account for 30 per cent of acute liver failure cases, with a distressing mortality rate of over 50 per cent. Effective prevention of hepatitis A and E can be achieved by ensuring access to safe and clean drinking water.
Furthermore, a recent meta-analysis examining Non-alcoholic fatty liver disease (NAFLD) in India reported that over one-third (38 per cent) of Indians have a "fatty liver" or "metabolic dysfunction-associated steatotic liver disease," previously known as non-alcoholic fatty liver disease (NAFLD). This condition extends beyond adults and affects nearly 35 per cent of our children as well.