Woman arrested for running fake travel agency & duping advocate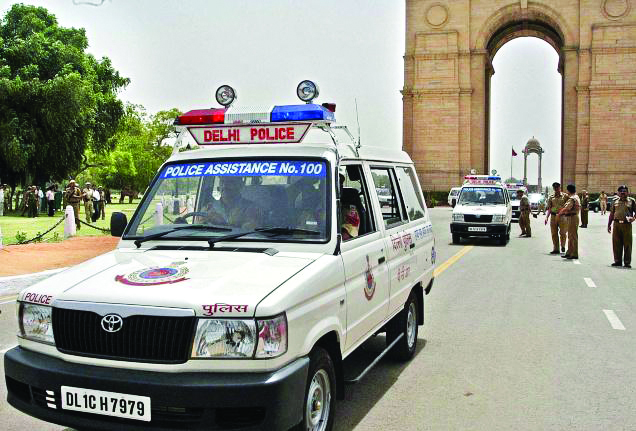 New Delhi: A 38-year-old woman was arrested for allegedly cheating an advocate on the pretext of offering her a travel package for a trip to Gujarat, police said on Sunday.

The accused, Paulina, is a resident of northwest Delhi's Indira Vikas Colony, they said.
Paulina and her husband Ricardo Gomes operated from Delhi and Kolkata, respectively. Gomes has been arrested by Maharashtra Police. The couple have duped many people on the pretext of offering attractive travel packages, they said.
The matter came to light when the advocate, a travel enthusiast, approached police alleging that she was duped by a travel agency, Think Trip, she came across on Facebook.
The complainant contacted the agency for a trip to Gujarat and after she finalised a package, she was asked to make a payment of Rs 38,000. The complainant transferred the amount to a bank account registered in the name of Riona Tour and Travels, the police said.
The accused shared fake flight tickets and an itinerary for the trip with the complainant. Later, the accused told her that her trip had been cancelled due to the rising number of COVID-19 cases. When the complainant tried to contact the agency, she found its number switched off.
Deputy Commissioner of Police (North) Sagar Singh Kalsi said during the investigation, details of the Facebook page of the travel agency were obtained from the social media platform and the bank details of the beneficiary were also obtained.
After an analysis of the call detail records (CDR) and the money trail, it was learnt that the culprits were operating from different locations in Delhi and Kolkata, he said.
Thereafter, the accused was traced to a congested street in Indira Vikas Colony and arrested, the DCP said.
Paulina told police that she is married to Ricardo Gomes, who is from Kolkata. He used to live in Delhi with his family but moved back to Kolkata a few years ago when he decided to start the fake travel agency. She worked from Delhi to dodge investigation agencies, Kalsi said.
Rs 1,60,000 was found in the bank account of the accused. Mobile phones and SIM cards used in the commission of the crime have also been recovered, the police said.