Woman, 3-year-old son killed in wall collapse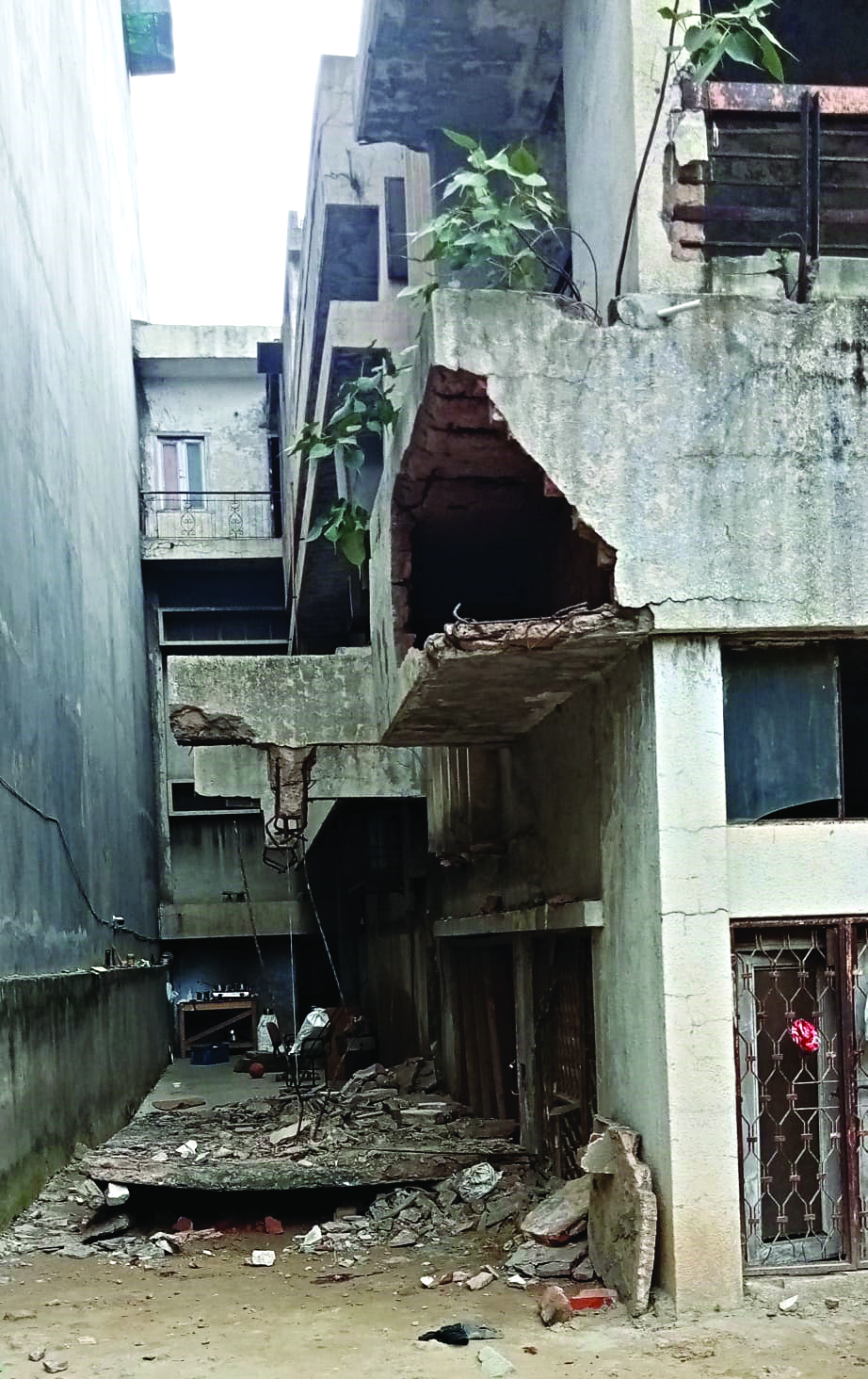 New Delhi: A tragic incident unfolded at a banquet in Punjabi Bagh on Tuesday afternoon when an old building wall suddenly collapsed, claiming the lives of a young mother and her infant son.

The horrifying incident occurred at about 1 p.m. at the Maharaja Banquet Palace. The victims have been identified as Mamta, a 25-year-old woman, and her one-and-a-half-year-old son, Anshala. Both were tragically killed on the spot as they were caught beneath the falling debris of the dilapidated wall. The incident has left the entire neighbourhood in mourning.
According to eyewitnesses, Mamta's three-year-old daughter, Anshali, was also present at the scene during the catastrophic event. She was playing near the wall with her younger brother when suddenly a section of the upper balcony and the wall itself appeared to be on the verge of collapse.
In a desperate attempt to save her children, Mamta rushed towards them, putting her own life at risk. Tragically, despite her valiant efforts, Mamta was unable to rescue her son and herself from the crumbling wall. The force of the collapse proved fatal, leaving the young mother and her infant son fatally trapped under the rubble leading to their death.
Miraculously, young Anshali managed to crawl out through a gap in the fallen wall just in time, narrowly escaping the same fate as her mother and brother. It has been revealed that Mamta and her family were residing in the ill-fated building as caretakers and watchmen.
As news of the tragic incident spread, the local authorities and rescue teams swiftly arrived at the scene to secure the area and search for any other possible victims.
The collapsed building structure is now under investigation, and authorities are looking into the cause of the collapse to determine if there were any potential hazards or structural deficiencies that contributed to the incident.
Meanwhile, Atishi, who visited the site to meet the affected people, said in a tweet in Hindi, "A woman and a child from the family of a caretaker have tragically died after the balcony of a dilapidated building in Punjabi Bagh fell on them. As soon as the news was received, I went to the spot and met the victim's family." She further said, "An aid amount of Rs 20 lakh will be given to the victim's family by the Arvind Kejriwal government. The officials have been instructed to make arrangements for their lodging and food immediately. We are standing with them in every way in this hour of grief."