Woes unabated: Deluge interrupts life and last rites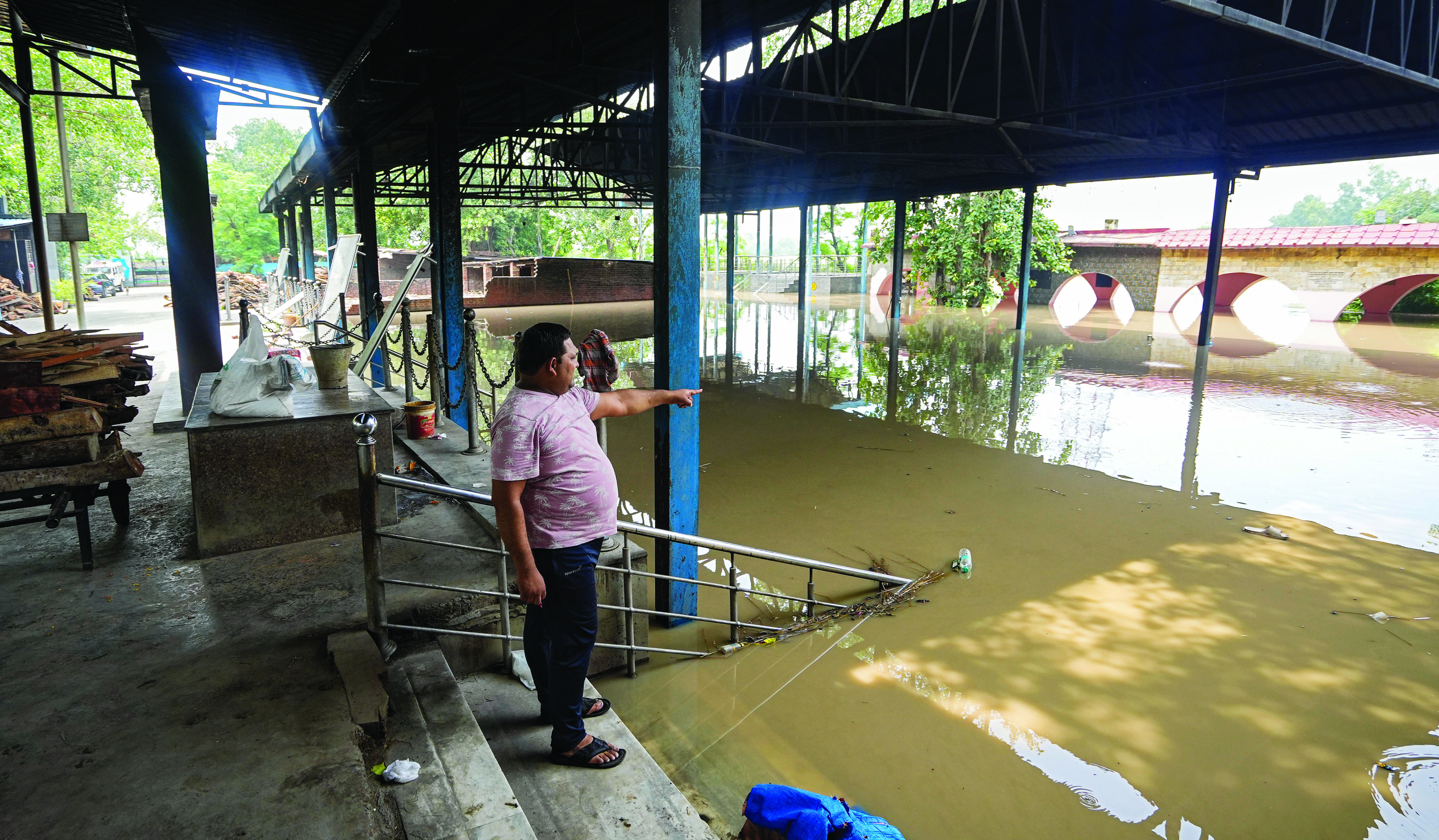 The flood-like situation in Delhi has not even spared the dead as the deluge has not only interrupted normal life in the national Capital but also inundated crematoriums located near the raging Yamuna making it difficult for people who have lost their loved ones to conduct funerals.
Nigambodh Ghat, a place preferred by many for last rites of the deceased, is flooded as waters from the swollen river have rendered it practically dysfunctional. The Municipal Corporation of Delhi on Wednesday had issued an advisory asking people not to go to Nigambodh Ghat to carry out last rites as the cremation ground was flooded.
The room in which all the ashes were kept was filled with flood water and relatives of the deceased who came to collect the ashes for the last rites were sent back disappointed.
"We closed the cremation ground last evening on Wednesday when the flooded water just started to come inside, we are feeling very sorry for those who couldn't even take the ashes of their loved ones," one of the cremation centre workers told Millennium Post.
The crematorium in Geeta Colony too was closed due to the rise in Yamuna water levels.
The Delhi civic body has advised people to take the bodies to other cremation grounds at Panchkuian Road, Sat Nagar, Punjabi Bagh, Green Park, Dakshinpuri or preferably in their neighbourhood.
On Thursday, visuals emerged on social media of some people performing rituals on a raised platform outside Nigambodh Ghat as the inside of the cremation site and the road outside were flooded with river water. Many had come to collect mortal remains after cremation but the waters submerged the ashes in the premises of the crematorium.