'Without preparing entire judgment, judge can't pronounce concluding portion in court'
Coming down heavily on the Karnataka High Court for 'white washing' serious charges, an SC bench said the conduct of the judge is unacceptable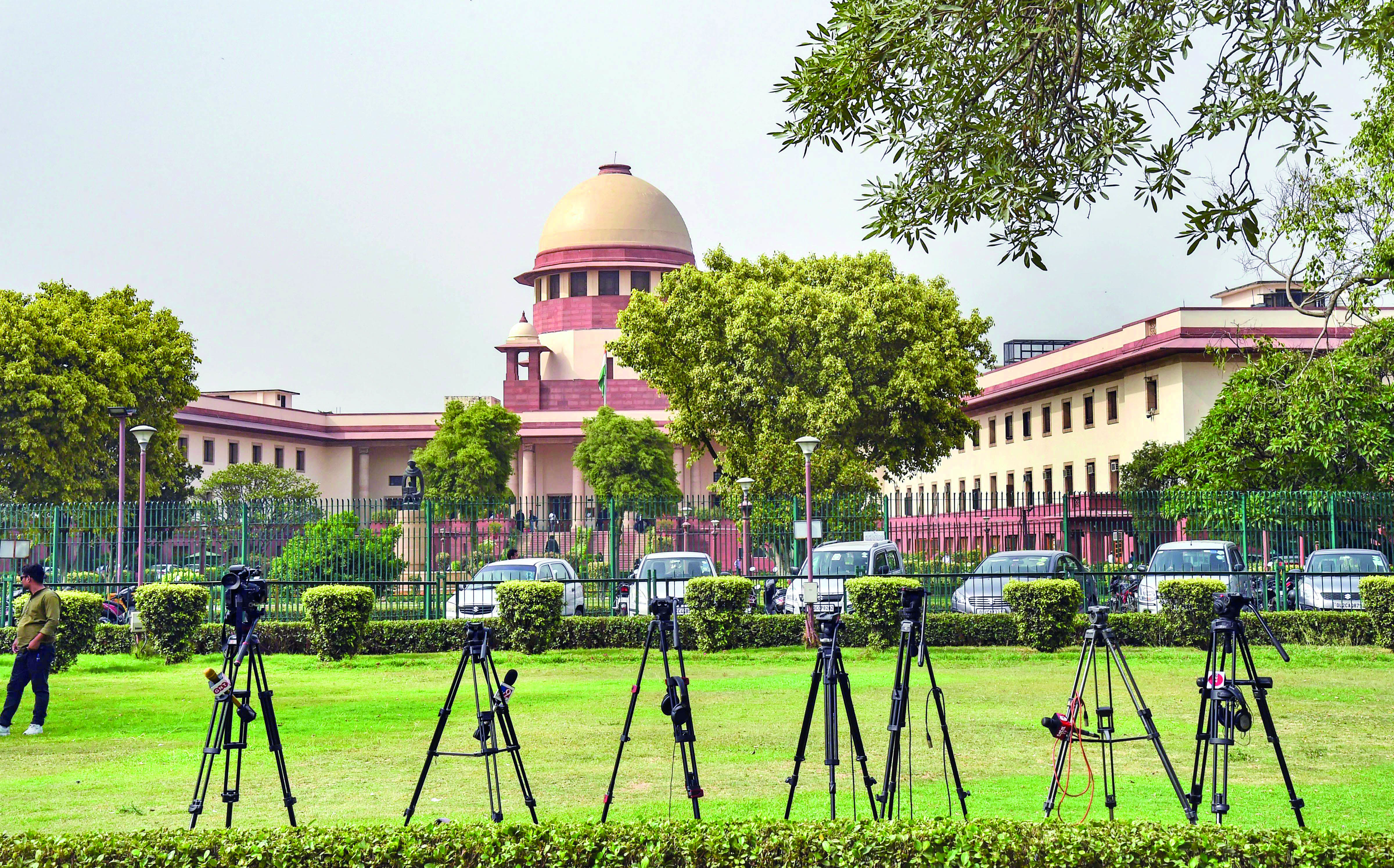 The Supreme Court has ordered the sacking of a trial court judge in Karnataka, holding that a judicial officer cannot pronounce the concluding portion of a judgment in the open court without the entire text of the judgment having been prepared or dictated.
The SC direction came on a plea filed by the Registrar General of the High Court of Karnataka who had challenged the HC's division bench order on the judge's reinstatement by quashing the termination order passed by its full court.
Coming down heavily on the Karnataka High Court for "white washing" serious charges, an SC bench of justices V Ramasubramanian and Pankaj Mithal said the conduct of the judge is unacceptable.
"It is true that some of the charges revolve around judicial pronouncements and the judicial decision-making processes and that they cannot per se, without anything more, form the foundation for departmental proceedings.
"Therefore, we are ignoring those charges. But the charges which revolve around gross negligence and callousness on the part of the respondent in not preparing/dictating judgments, but providing a fait accompli, is completely unacceptable and unbecoming of a judicial officer," the bench said.
The top court said the defence taken by the judge that the lack of experience and the inefficiency on the part of the stenographer has to be blamed was entirely unacceptable.
"But unfortunately, the High Court not only accepted this panchatantra (a false or improbable account) story, but also went to the extent of blaming the administration for not examining the stenographer as a witness. Such an approach is wholly unsustainable.
"If it was the case of the respondent that the entire blame lay upon the stenographer, it was for him to have summoned the stenographer as a witness. The High Court unfortunately reversed the burden of proof," the bench said.
The apex court said the high court was swayed unduly by the animosity attributed by the judge to a member of the local Bar and the assistant public prosecutor in granting him relief.
"We have not come across a case where the High Court, while setting aside an order of penalty, has held that there shall not be any further inquiry against the delinquent.
"But in this case, the High Court has done exactly the same, creating a new jurisprudence," the bench said.