Will thoroughly clean Delhi within 2 mths: Mayor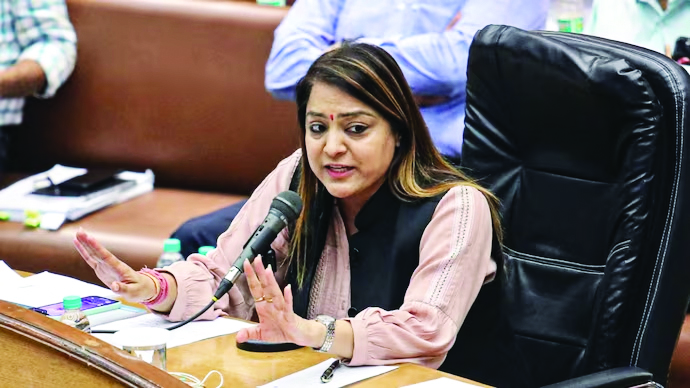 New Delhi: Mayor Shelly Oberoi on Thursday pledged to clean Delhi within two months, saying that special cleanliness campaigns will be conducted in each zone to "thoroughly cleaning each ward".

Oberoi held a review meeting with all zonal DCs of the Municipal Corporation of Delhi to discuss Delhi's cleanliness, desilting of drains, road repairs, and park maintenance, among other local issues, officials said.
During the meeting, the mayor instructed officials to coordinate with councillors to enhance public services. The importance of regular inspections inwards and prioritised resolution of issues was also emphasised. In the review meeting, officials informed Mayor Dr Shelly Oberoi that the cleaning of drains in the MCD areas is nearly complete, while some drains in other departments are still pending.
"To address this, the Mayor sought a list of the relevant drains to establish coordination with other departments for their cleaning. This collaborative effort aims to prevent waterlogging in Delhi during the monsoon season," the Mayor's office said in a statement.
"Dr Shelly Oberoi reiterated the commitment to completely clean Delhi within two months. Special campaigns will be conducted in each zone, involving the participation of all campaign employees. Additionally, a campaign to remove construction and demolition waste will be launched in each zone," the statement added.
Leader of the House Mukesh Goyal emphasised the need for officials in all 12 zones to work together and address public-related issues based on merit. Sufficient funds will also be allocated to support the work of the civic body, he said. In light of the festival of Eid-ul-Adha, all regional DCs have been instructed to repair street lights and ensure cleanliness around mosques. Deputy Mayor Aaley Mohammad Iqbal highlighted the importance of maintaining cleanliness in the areas of Old Delhi among other areas.
The municipal corporation will conduct cleaning operations three times during the festival to ensure a hassle-free experience for the public, the mayor's office noted.