Why was excise policy withdrawn if it was so good? asks Delhi HC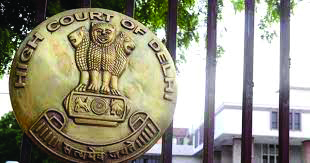 New Delhi: The Delhi High Court Thursday asked former deputy chief minister Manish Sisodia, arrested in cases related to alleged irregularities in the city government's excise policy, to explain why he chose to withdraw the policy when it was claimed to be "so good".

Justice Dinesh Kumar Sharma, while hearing the bail application of co-accused Vijay Nair in a money laundering case arising from the alleged scam, asked the counsel for the AAP leader to "get a definite reply" to his query.
Sisodia also held the excise portfolio besides many others as the deputy chief minister.
"If policy is so good, why did you withdraw it? Get a definitive reply for this," said the judge, who was informed that Sisodia, currently lodged in Tihar jail, has once again filed applications for his interim release.
The counsel for Sisodia submitted the policy was rolled back after the Delhi Lieutenant Governor did not let liquor vends to open in "non-conforming" zones, leading to losses. He claimed vends were allowed to operate in such areas under the earlier policy which was in place for ten years.
Under the new excise policy, every licensee had to open three stores in each municipal ward. However, many were branded as non-conforming where the shops could not open due to action by civic bodies over alleged violations of the Delhi Master Plan.
Additional Solicitor General SV Raju, who appears for the Enforcement Directorate (ED), however, claimed the policy was withdrawn because the wrongdoings of the accused had been "exposed".
Sisodia's bail plea in the money laundering case related to the excise policy is pending before the court.
According to the CBI and the ED, which are probing the cases against Sisodia, irregularities were committed while modifying the excise policy and undue favours were extended to licence holders.
The Delhi government implemented the policy on November 17, 2021 but scrapped it at the end of September 2022 amid allegations of corruption.
Under the excise policy, the city was divided into 32 zones in which licences were given through open tenders for opening 849 liquor stores.
The Delhi government decided to allow opening of two liquor vends in wards having non-conforming areas, which are largely unauthorised colonies.
The counsel for ED and also Sisodia told the court on Thursday that fresh pleas have been filed on behalf of the AAP leader seeking interim bail on account of the deteriorating health of his wife which are likely to come up for hearing on Friday.
On May 24, the court had allowed Sisodia to withdraw his earlier applications for
interim bail in both CBI and ED cases.
On May 30, the court had dismissed the bail plea of Sisodia in the excise policy scam being probed by the CBI, saying he is an influential person and the allegations against him are very serious in nature.