Voting ends for DUSU polls with 42% turnout; counting today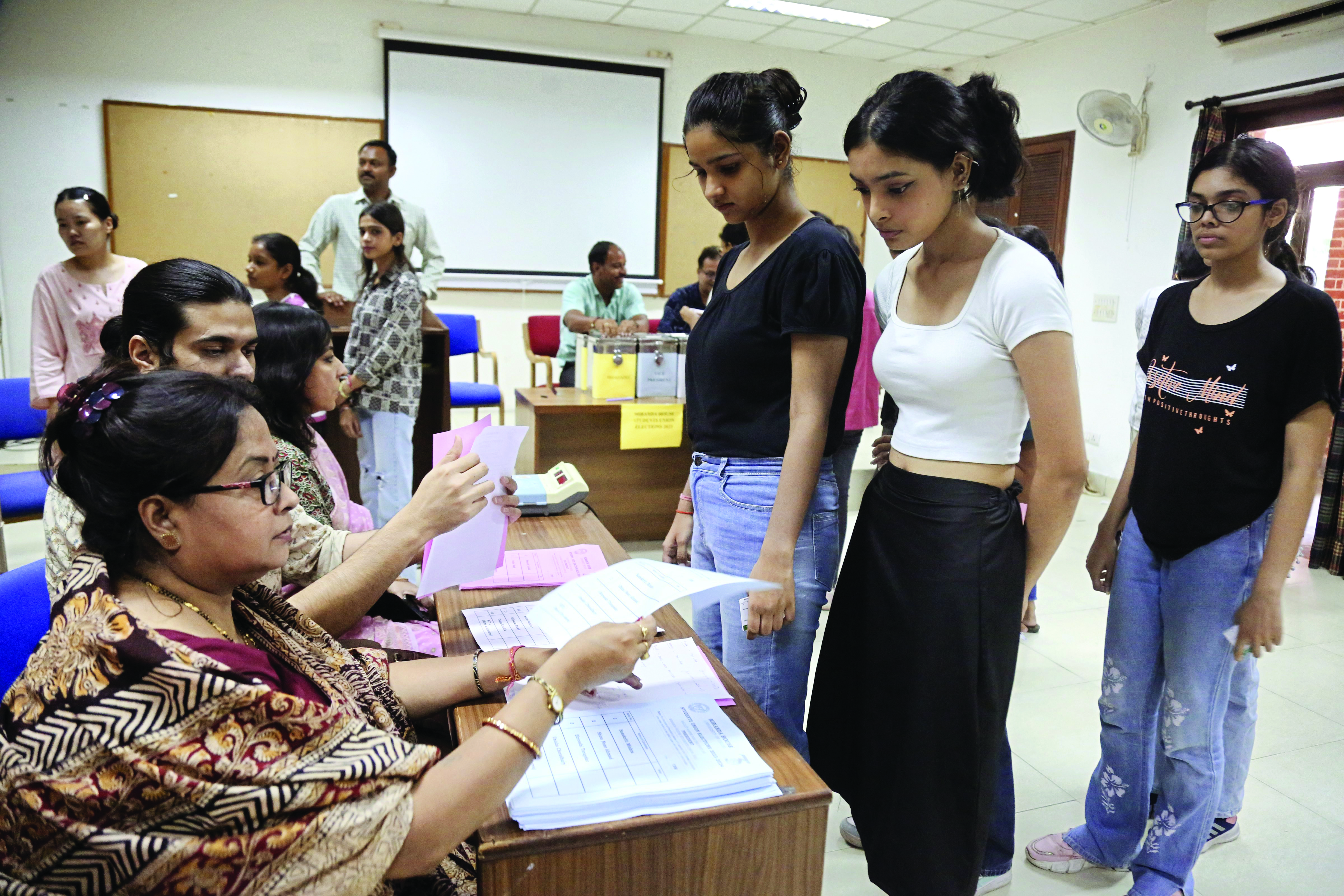 New Delhi: Voting for the Delhi University Students' Union has concluded and the results of all four central posts — president, vice-president, secretary and joint secretary — will be announced on Saturday.

In a late-night update, Prof Chander Shekhar — the chief election officer for the polls — said the university recorded a voter turnout of 42 per cent.
The voter turnout in 2019 — when the elections were last held — was 39.90 per cent. The turnouts in 2018 and 2017 were 44.46 per cent and 42.8 per cent, respectively. The Delhi University Students' Union (DUSU) elections were last held in 2019. The polls could not be held in 2020 and 2021 due to COVID-19 while possible disruptions to the academic calendar prevented their conduct in 2022. The voting process for students of day classes concluded at 1 pm while those in evening classes cast their votes till 7.30 pm.
Vice-Chancellor Yogesh Singh made a surprise visit to polling stations while voting was underway. Singh took stock of security arrangements at the polling stations and sought information about the situation from election officials.
He visited the polling booths at Hansraj College and Hindu College and also interacted with the students.
Students participating in the polls expressed hope that students' leaders will "work tirelessly and improve the campus environment." For most of them, this was the first opportunity to vote in the campus elections.
Twenty-four candidates are in the fray for the elections.
The RSS-affiliated Akhil Bharatiya Vidyarthi Parishad (ABVP), Congress students' wing National Students' Union of India (NSUI), CPI(M)-backed Students' Federation of India (SFI) and the CPI(ML)-Liberation-linked All India Students' Association (AISA) fielded candidates for all four central posts. The ABVP won three of the four seats in the 2019 elections. The DUSU is the main representative body for most colleges and faculties. Each college also has its own students' union, elections to which are held annually. The NSUI, meanwhile, has claimed to have won in 17 colleges (day classes) in the college union elections, which took place simultaneously with the DUSU polls. The ABVP has claimed to have won in 34 colleges (day classes).