Violence scares migrants in Nuh and Gurugram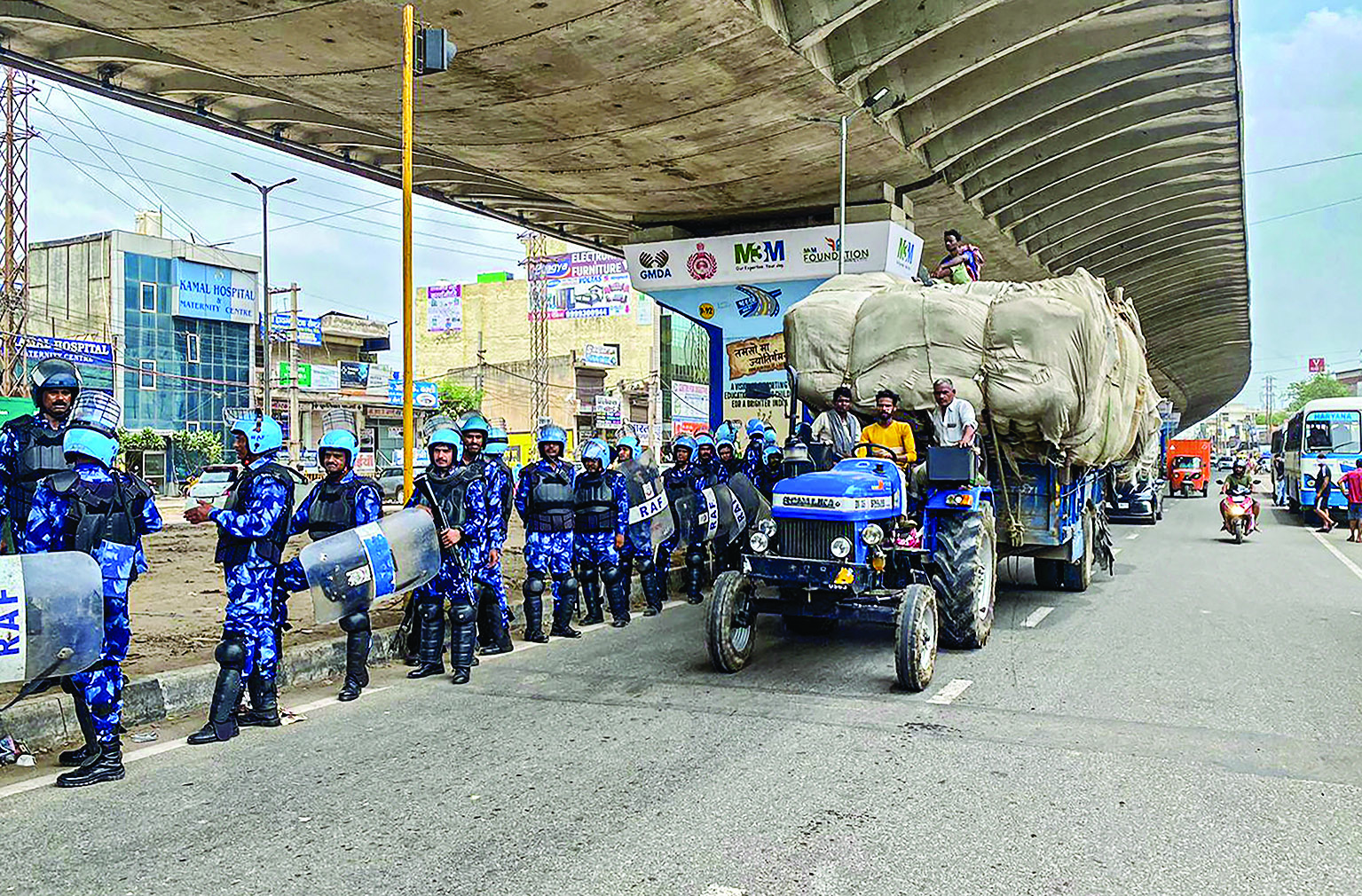 Scared by the violence, auto-rickshaw driver Rehmat Ali is thinking of going back home to West Bengal.
"Some people came on motorcycles on Tuesday night, threatening us that if we do not leave, they would set fire to our slum. Police have been present here since night but my family is scared and we are leaving the city," said Ali, who lives in a slum in Sector 70A here. "We can come back when the situation improves," he added.
After the communal violence in Gurugram, some Muslim migrants are thinking of leaving the city at least for a while. Six people, including two home guards and a cleric, have died in the clashes that erupted in Nuh over an attempt to stop a Vishva Hindu Parishad procession and spread to Gurugram over the past two days. In Nuh, some Hindu migrants have decided to leave the city.
As curfew is imposed in the district, the migrant families, including children, are preparing to leave the place on foot.
Jagdish from Madhya Pradesh said that he was living in Nuh for the last several months but now feeling scared here, and would leave for his hometown.
Like Jagdish, Ram Avatar of Uttar Pradesh, who is living here with his family, said several Hindu families have started leaving for their hometowns since Tuesday night. "About 400 Hindu families have been forced to leave the city," claimed Jagdish who works as a daily wager.
In Gurugram, like Ali, there are many others who have decided to leave the Millennium City that provides livelihood to a number of migrant people from across the country.
Bamisha Khatun, a native of West Bengal who also lives in the Sector 70A slum, said that she had come to Gurugram in search of work three years ago.
Khatun, who works as maid, said, "I fear for my life and property, and have decided to leave for my hometown." Ahila Bibi, another migrant, said that she did not want to take risk and would come back later when the situation improves.