Two-day national seminar on NEP 2020 held at LSR College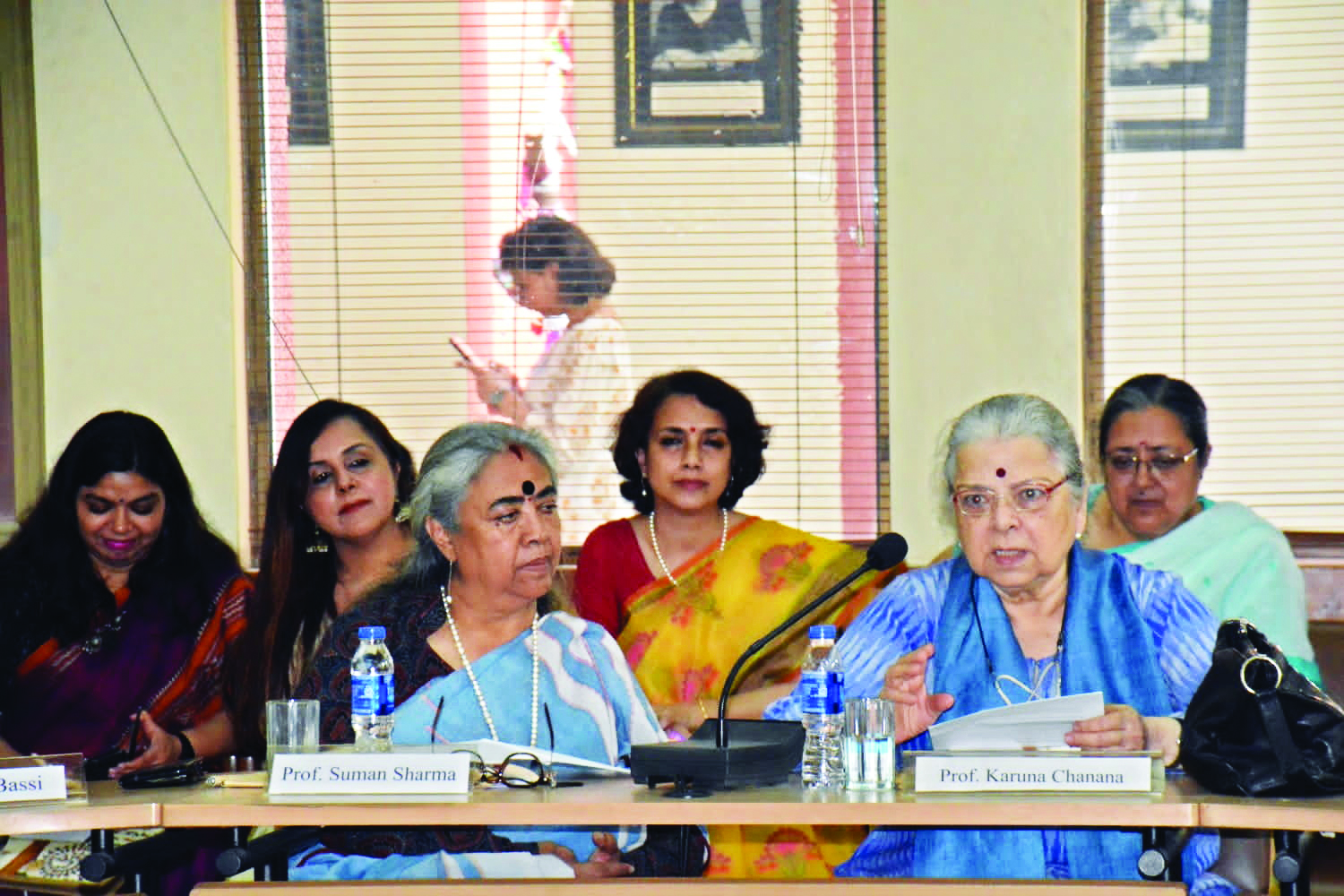 New Delhi: A two-day national seminar titled 'National Education Policy 2020: Themes and Perspectives', sponsored by the Indian Council of Social Science Research (ICSSR), was organised by the Department of Elementary Education at Lady Shri Ram College for Women on March 29 and 31, under the guidance of Principal Prof. Suman Sharma and convenor Dr Tripti Bassi. Stakeholders from various institutions and organisation participated in the seminar articulating opinions on various interjections around NEP.

The seminar was inaugurated by Alice Vaz R, Principal Secretary, Higher Education, GNCT. In her inaugural address, Alice outlined the NEP 2020's focus on developing rationality, creativity, and critical thinking skills among learners. Prof. Karuna Chanana, former chair and professor, School of Social Sciences, JNU, in her keynote address, hailed the policy as a much-needed step after a long gap of 34 years since
NPE 1986.
While she appreciated the policy's efforts to acknowledge teachers as the catalyst for fundamental reforms and its focus on historically marginalised children, she pointed out that more space could have been given to the discourse of gender.
Prof. C.B. Sharma, School of Education, IGNOU, declared the policy to be 'revolutionary' for its increased emphasis on native language as the medium of instruction, toy pedagogy, flexibility, assessment reforms, and provisions made for increased accessibility to quality education by more girls.
Prof. Pawan Sinha, Department of Political Science, University of Delhi, discussed how the framework of the NEP 2020 is rooted in the Indian philosophical and political thought tradition and focuses on multilingualism, an indigenous system of education and discussion based pedagogy. Prof. Arvind Kumar Mishra, School of Social Sciences, JNU, deliberated on the need to use social sciences as a tool to develop critical thinking and uncover the nuances of the
social world.
Talking on equity and inclusivity in NEP 2020, Prof. Rama Meganathan, Department of Education and Languages, NCERT, drew attention towards early introduction of several languages during the primary stage in NEP 2020, particularly towards the plight of learners with tribal languages.
Yogita Nishad from Barefoot College shared the inclusive practices followed by her organisation for making quality education accessible to children belonging to the marginalized communities. Prof. Yogesh Gupta, Department of Political Science, University of Delhi, argued that all policies need to be seen as the manifestation of people's aspirations, thus foregrounding the relevance of the current policy as the need of the hour.
While Prof. Nita Kumar, Director, Vidhyashram, the South Point School in a session on NEP 2020 and School education, argued that while reading any policy, the agenda of education espoused in it needs to be identified. She argued for integration of different social classes in the school system and the need for embracing diversity, multiplicity and plurality in Indian
classrooms.
Dr Jayanthy Ramachandran, Principal, Mirambika Free Progress School, exemplified how the pillars of integral education align with the recommendations of NEP 2020 while Manju Sethi, former principal, Blue bells International School, outlined the proposed initiatives of NEP 2020 with regard to school education and gave a glimpse into school practices aligning with the recommendations of
the policy.