Transformer catches fire, 2 cars charred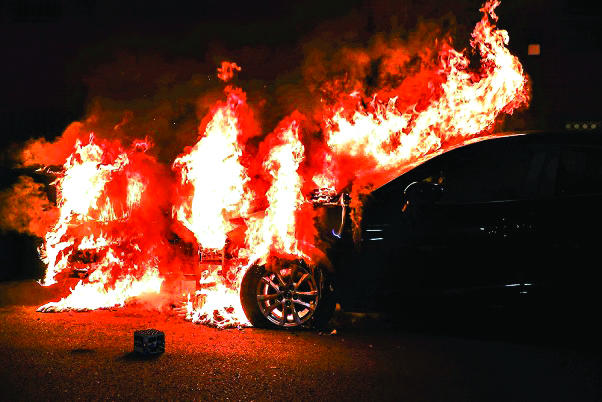 gurugram: Two cars were completely charred while another was partially burnt after a vehicle parked nearby caught fire due to a short in a transformer here, officials said on Tuesday.

The incident occurred Monday late night when a transformer in the Sector 15 area here caught fire due to a short circuit, fire officials said.
An SUV parked near the transformer caught fire and suddenly started moving, ramming into two cars which eventually caught fire, they said.
A team of the fire brigade reached the spot around 10.30 pm and doused the blaze within an hour, a senior fire official said.
While two cars were completely gutted in fire, the rear part of a luxury car got charred, he added.
To avoid a major accident, the electricity department cut off the power supply to the surrounding areas, officials said.