Tihar Jail's novel scheme to generate employment within prison system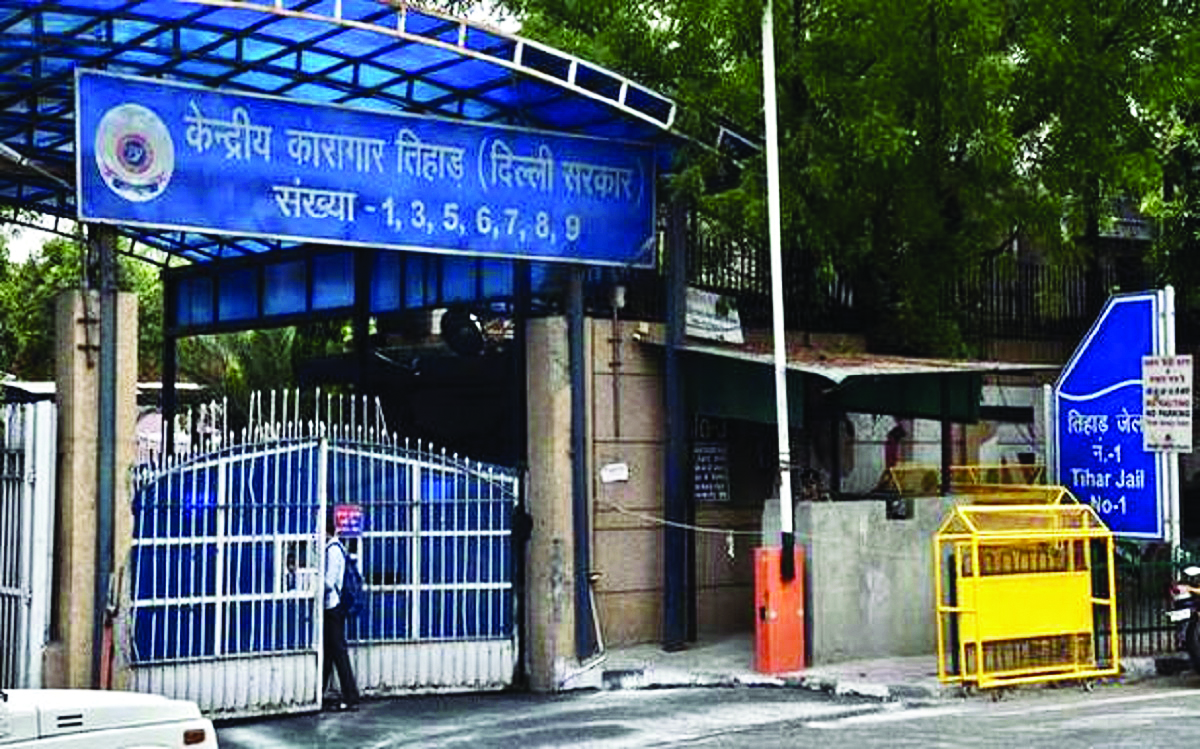 New Delhi: Tihar Jail's groundbreaking 'Prarambh' scheme introduces a pioneering approach to skill development and employment within the prison system, jail officials said on Thursday.

Superintendent of Central Jail No. 4 Gaurav Yadav recently participated as a Resource Person at the Institute of Correctional Administration (ICA) in Chandigarh.
The purpose of the event was to present the innovative "Prarambh Scheme," an initiative that has been successfully launched at Tihar Jail under the leadership of Sanjay Baniwal, DG (Delhi Prisons).
"The Prarambh Scheme is the first of its kind in India, designed to provide skill training and gainful employment to 1,020 inmates in its inaugural phase. This effort marks a significant milestone as it is the first instance of a prison administration taking proactive measures to offer employment opportunities to inmates, including seeking conditional bail from the judiciary for successful participants", Beniwal said.
The scheme has garnered widespread appreciation, with participants from various prisons across north Indian states expressing admiration for its objectives and execution. Other state prison administrations have expressed a keen interest in adopting a similar approach within their respective institutions, Beniwal mentioned.
The Skill Development Training Programme is a part of the Innovative and Special Projects (ISP) initiative by the National Urban Livelihoods Mission (NULM), sanctioned for 1,020 inmates of Tihar Prisons by the Ministry of Housing and Urban Affairs (MoHUA), Government of India.
The programme is being conducted in collaboration with Primero Skills Pvt Ltd and is assessed and certified by the Tourism and Hospitality Skill Council (THSC), in accordance with the National Skills Qualifications Framework, the official said.
The scheme has witnessed remarkable progress since its launch in February 2023. Currentlt the programme has 492 Certified Candidates: (including 79 female inmates), 173 Candidates Who Received Bail During Training, 487 candidates awaiting assessment and certification Including fresh enrollments. (Expected to be completed by September 7, 2023).
The Prarambh scheme sets a significant precedent by aiming to skill train the largest target of inmates (1,020) ever attempted in an Indian correctional facility.
This initiative is expected to serve as a model for reform and rehabilitation strategies across correctional centres in the country. By equipping inmates with skills and employment opportunities, it offers a ray of hope for their successful reintegration into civil society, Beniwal added.