Swachhta Pakhwada: NDMC school students, teachers visit Garbage Disposal Centre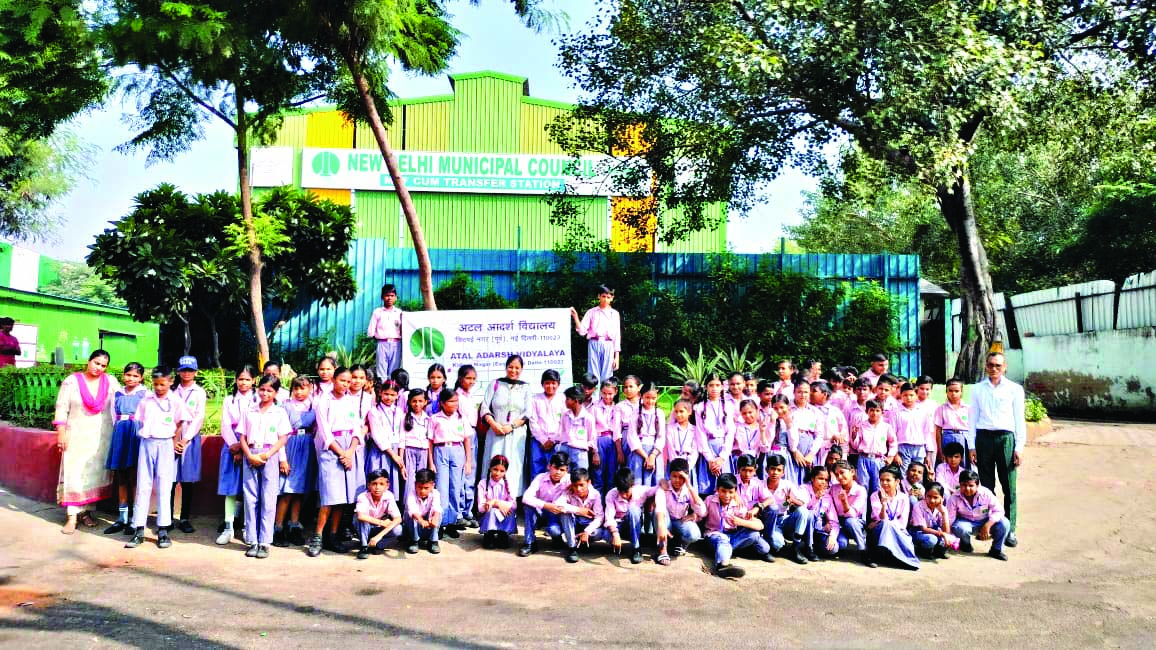 New Delhi: The New Delhi Municipal Council (NDMC) organised visits of school teachers and students to the NDMC Material Recovery Facility-cum-Transfer Station and Garbage Disposal Centre, near AIIMS as part of their 'Swachhata Hi Sewa' Pakhwada.

During the event, around 2,000 students across 21 schools visited the Centre to learn the process of garbage disposal and importance of "Reduce, Reuse and Recycle".
It was a guided tour where the teachers explained how garbage segregation, recycling and proper disposal play a role in reducing the city's waste problems.
The visiting students are shown how plastic bottles, paper, and metal are transformed into usable products.
The Ministry of Housing and Urban Affairs launched the campaign with the theme "Garbage Free India" on September 15 and will end on October 2 with the Swachh Bharat Diwas.
Earlier, NDMC had announced that they would be coordinating and creating awareness within stakeholders like Market Traders Associations (MTA), Residents Welfare Associations (RWA), and citizens of concerned areas like slums, commercial, markets, and public places to ensure a "Jan Andolan".
On October 1, the main Swachhata event is expected to be carried out in all colony parks, gardens and markets in the NDMC areas, and 8 Heads of Departments designated as Nodal Officers have been directed to inspect and engage with all concerned parties.
They have also been instructed to submit a report at the end of the events on plastic, construction and demolition, green wastes collected, square metres or area of park cleaned, numbers of citizens participating and other activities.