Students allege JNU wardens misusing hostel facilities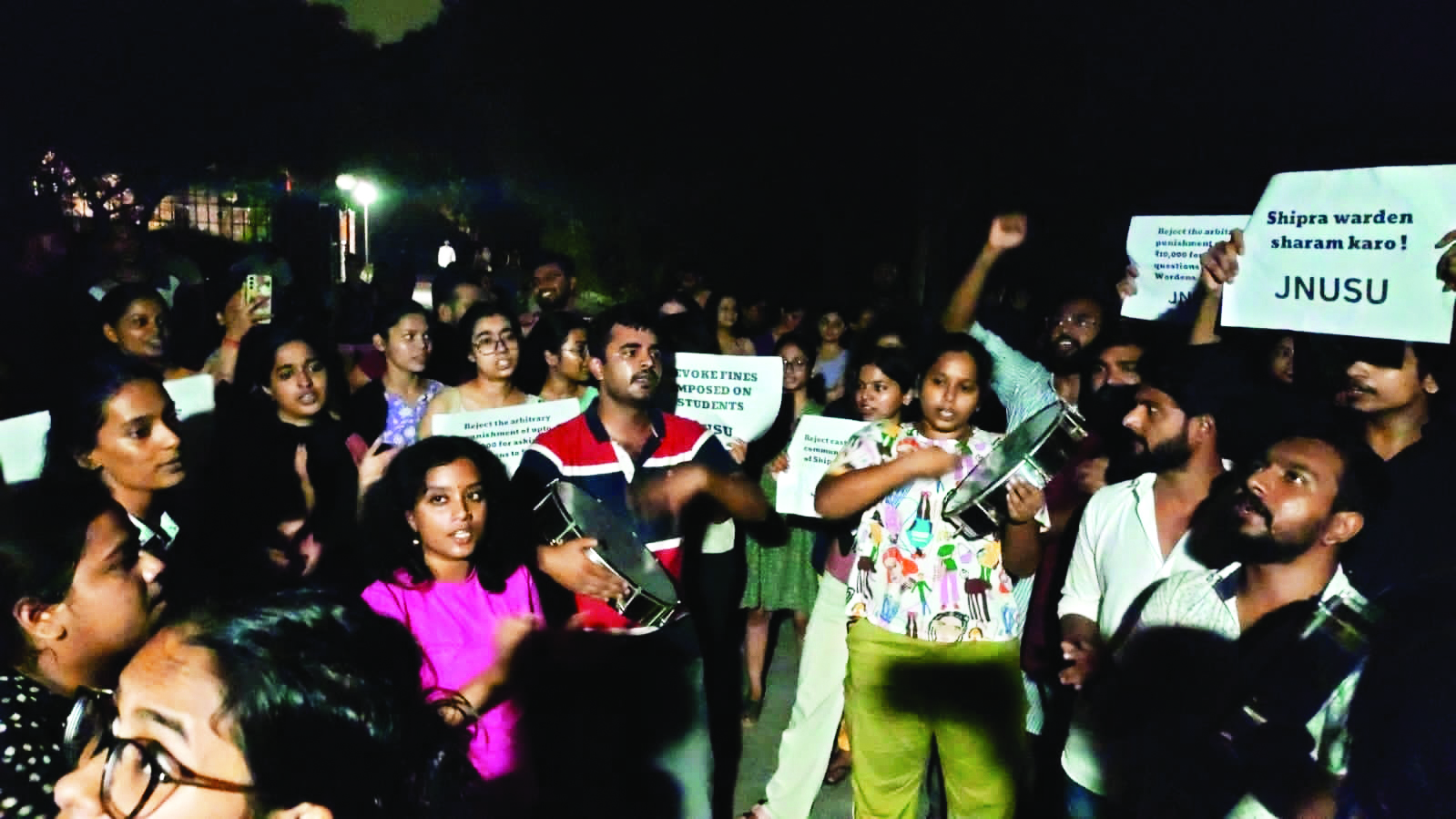 New Delhi: Recent events have brought to light several instances of alleged misconduct related to corruption in mess facilities, allocation of hostel seats, and perceived abuse of power by wardens in various hostels within Jawaharlal Nehru University (JNU).

On April 7, a situation unfolded at Shipra Hostel where students raised concerns over specific actions taken by the wardens during a room inspection. Students protested, citing dissatisfaction with how the wardens conducted the inspection.
Accusations include using derogatory language, disrespecting religious practices, and verbally abusing the students. Prior incidents involving the wardens' behaviour towards marginalised communities and attempts at moral policing have also been reported.
This incident triggered a demonstration against perceived neglect from the wardens. Subsequently, fines were imposed on eight residents and four other women in a manner deemed questionable by some. These events occurred shortly after the appointment of Anshu Joshi as the Proctor, raising concerns of potential intimidation tactics and adverse impact on women students.
Tajammul Hussain's tenure as the president of Sutlej Hostel faced disruption when the warden of the hostel initiated actions that led to the nullification of his presidency. Hussain had been elected to this role by the residents, and his displacement raised questions about the democratic process and student representation.
His efforts to address hostel conditions and infrastructure issues, such as the water crisis, were noted. Allegations suggest that his vocal stance on matters related to hostel management may have contributed to the decision to remove him. This incident highlights concerns surrounding dissenting voices and the potential for curtailed democracy within the university. Reports emerged that certain rooms within Brahmaputra Hostel were being used by non-students (outsiders) for more than a year, allegedly with the involvement of the wardens. These individuals were reportedly availing mess facilities without appropriate authorisation.
The availability of these rooms for JNU students was allegedly compromised due to this occupation. One of the wardens, Saurabh Sharma, is named in connection with these activities. This situation has raised questions about transparency in room allocation and alleged misuse of hostel facilities.