Student body cries foul over death of 20-year-old IIT-Delhi student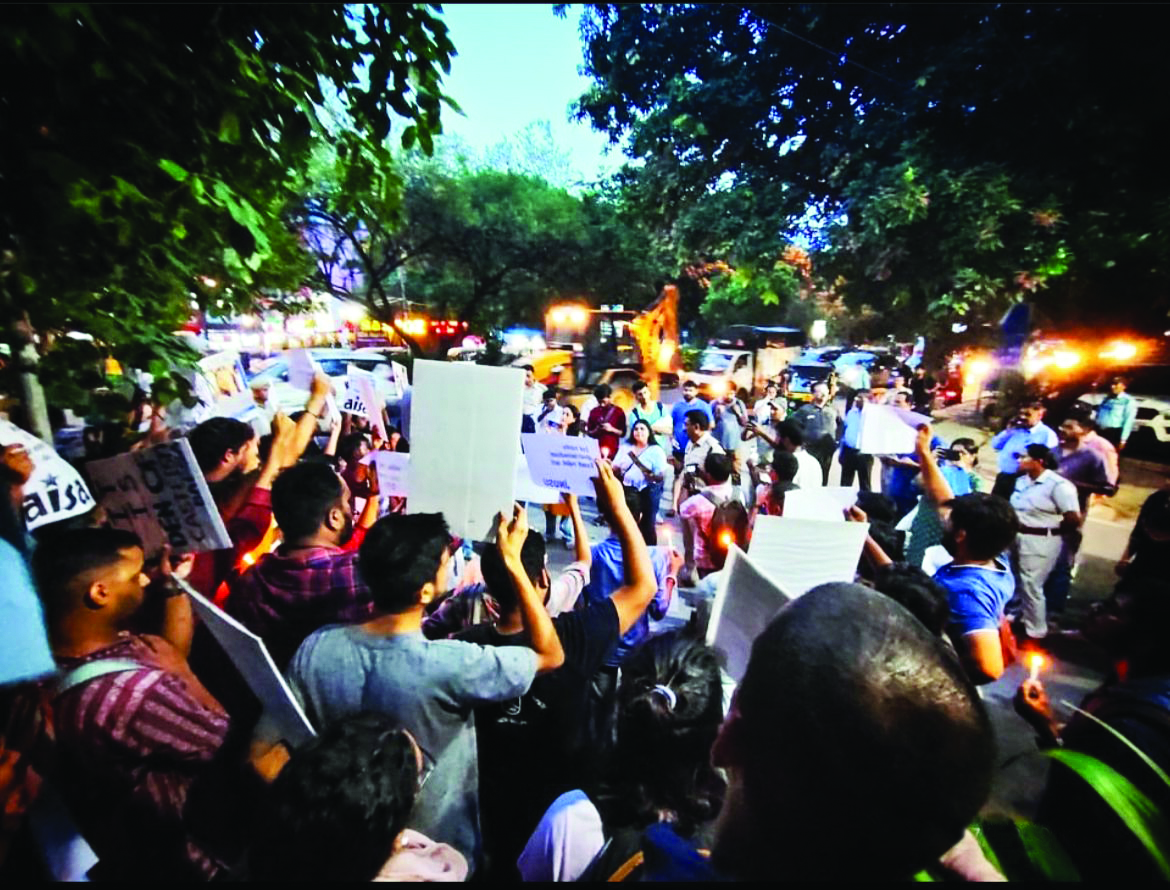 Following the reported suicide of a 20-year-old student of IIT-Delhi, a student body has alleged that the institute concealed the fact
that the victim belonged to a Scheduled Caste, and expressed doubts over the circumstances of his death.
On July 8, final-year IIT student Ayush Ashna from Bareilly, Uttar Pradesh, took his own life.
The Ambedkar Periyar Phule Study Circle (APPSC), said that Ayush belonged to a Scheduled Caste (SC), a fact omitted by the institute in their condolence email.
APPSC said it had to actively seek out unofficial sources to confirm Ayush's
identity, allegedly exposing the institute's failure to be inclusive and address issues of institutional casteism, bullying, and the questioning of SC/ST students' capabilities.
In a show of solidarity, the APPSC held a candlelight march on Thursday in Ayush's memory.
While the Delhi Police have stated that there was no foul play involved and deemed the incident a suicide, APPSC members have strongly disagreed. They point out that the circumstances surrounding Ayush's death remain mysterious and urged people not to label it as a suicide until it has been thoroughly investigated.
APPSC claims Ayush's body was not found hanging but rather seated on the floor with a rope around his neck, casting doubt on the police's assessment.
Ayush's fellow students in the department expressed their disappointment with the institute's response, citing a lack of effort in informing the campus community about the condolence meeting. Just months prior, the death of Darshan Solanki, a Dalit student at IIT-Bombay, sparked a similar investigation and raised concerns about caste discrimination.
Those in distress or having suicidal tendencies could seek help and counselling by calling — Delhi Sanjivini, Society for Mental Health — 011-4076 9002, Monday-Saturday, 10 a.m. — 7.30 p.m.