Specially-abled students from Delhi govt schools shine at World Scout Jamboree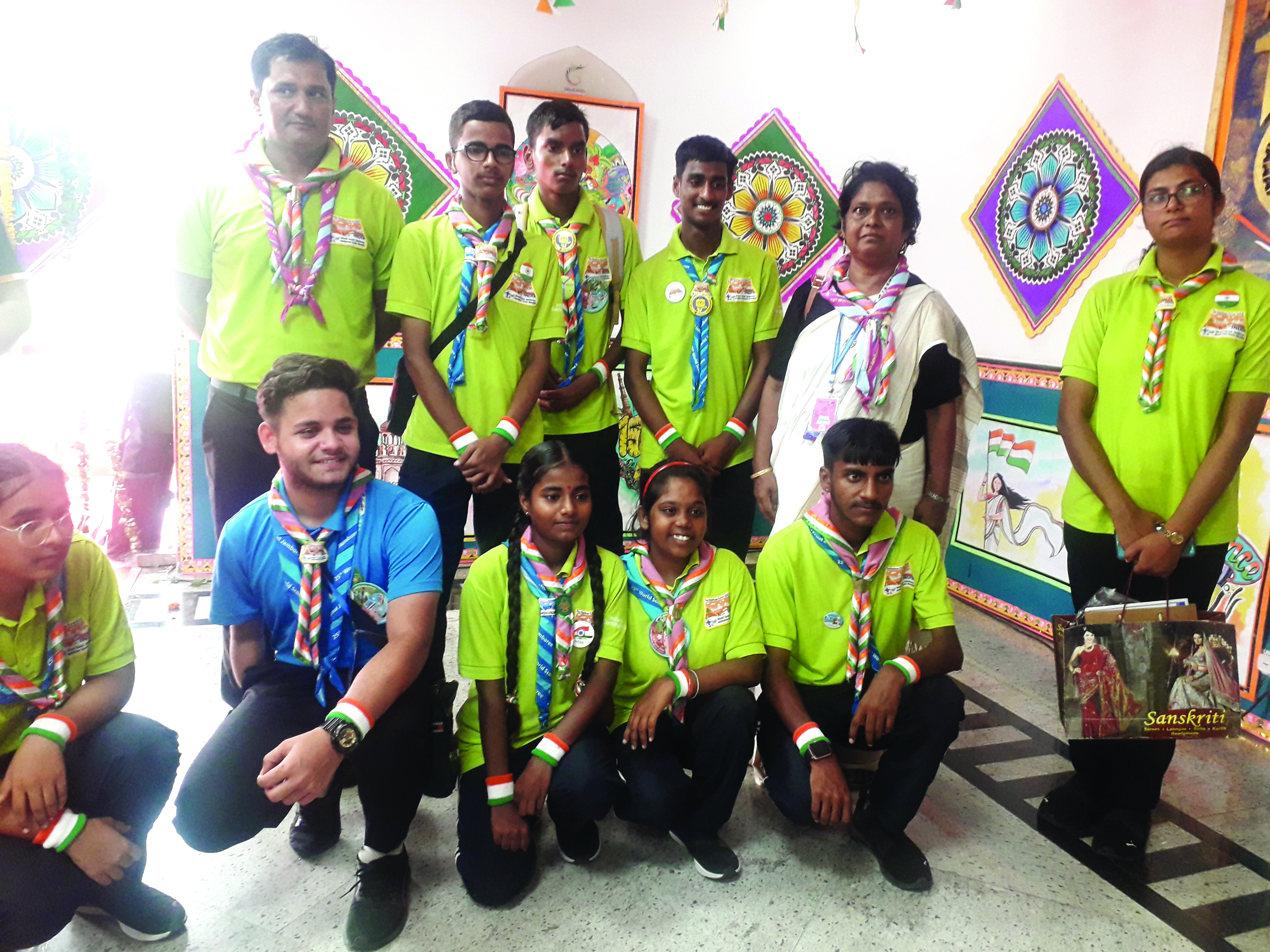 Eight specially-abled students from Delhi government schools who left an indelible mark on the international stage at the 25th World Scout Jamboree held in South Korea were invited to the Aam Aadmi Party's Independence Day celebrations at Chhatrasal Stadium on Tuesday.
From August 1 to 12, the event witnessed the participation of over 43,000 scouts and guides from 158 countries. While it was the first time disabled children from India participated in the event, showcasing their prowess in over 180 activities.
The delegation, consisting of five boys (scouts) and three girls (guides), left an indelible mark with their cultural performances, traditional cuisine, and skills such as henna designing.
Deputy Director (Education) Razia Begum shared, "We are proud of these kids and Delhi government who gave them this huge chance. When we came back, our CM especially invited us to this Independence Day program, and this has given these kids more motivation."
A teacher at Sarvodaya Balika Vidyalaya, Sagar Chaudhary, expressed gratitude, stating, "Our kids proved that even they can do these things. I thank the Delhi government and our CM for looking after this matter quickly and not letting these kids down."
A speech-impaired Class 11 student Vikas Kumar, recounted his journey through gestures, highlighting his participation in dance and other activities. A hand-disabled girl, Naina, expressed her elation at the opportunity, saying, "I am thrilled that I got this chance, and I wish every kid
gets this chance. I thank the Delhi government for providing us with this opportunity."
Another participant, Khushi shared the joy of teaching fellow participants Hindi and Shahrukh Khan's dance steps, an experience that enriched their cultural exchange.
The special education teacher accompanying the group, Swati Kaushik, emphasised the students' preparation through sign language and other methods before the jamboree.
The triumphant journey of the specially-abled children at the World Scout Jamboree exemplifies their achievements and underscores the significance of an inclusive society.