Southwest monsoon bids adieu to Delhi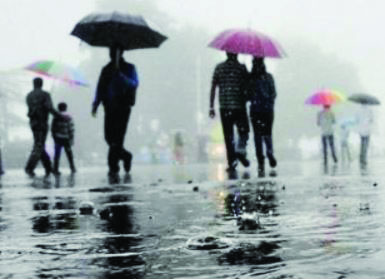 New Delhi: The India Meteorological Department said on Saturday said that the southwest monsoon has receded from Delhi, with the city receiving above normal rains during the season.

According to IMD data, the Safdarjung Observatory, the primary weather station of Delhi, received 660.8 mm of precipitation against a normal of 653.6 mm during the monsoon season (June to September).
Normally, the monsoon begins in the national capital by June 27 and recedes by September 25. This year, the rain-bearing system embraced the city on June 25. 'The southwest monsoon has further withdrawn from some parts of Jammu and Kashmir, Himachal Pradesh and Uttarakhand; entire Punjab and Haryana-Chandigarh-Delhi; some parts of west Uttar Pradesh, west Madhya Pradesh and east Rajasthan and some more parts of west Rajasthan today,' the IMD said in a statement.
The weather office said conditions are becoming favourable for further withdrawal of the monsoon from remaining parts of Jammu, Kashmir, Ladakh, Gilgit, Baltistan, Muzaffarabad region, Himachal Pradesh, Uttarakhand and west Uttar Pradesh; some more parts of Madhya Pradesh; remaining parts of Rajasthan and some parts of Gujarat in the next three to four days.