Slum cluster in Vasant Vihar razed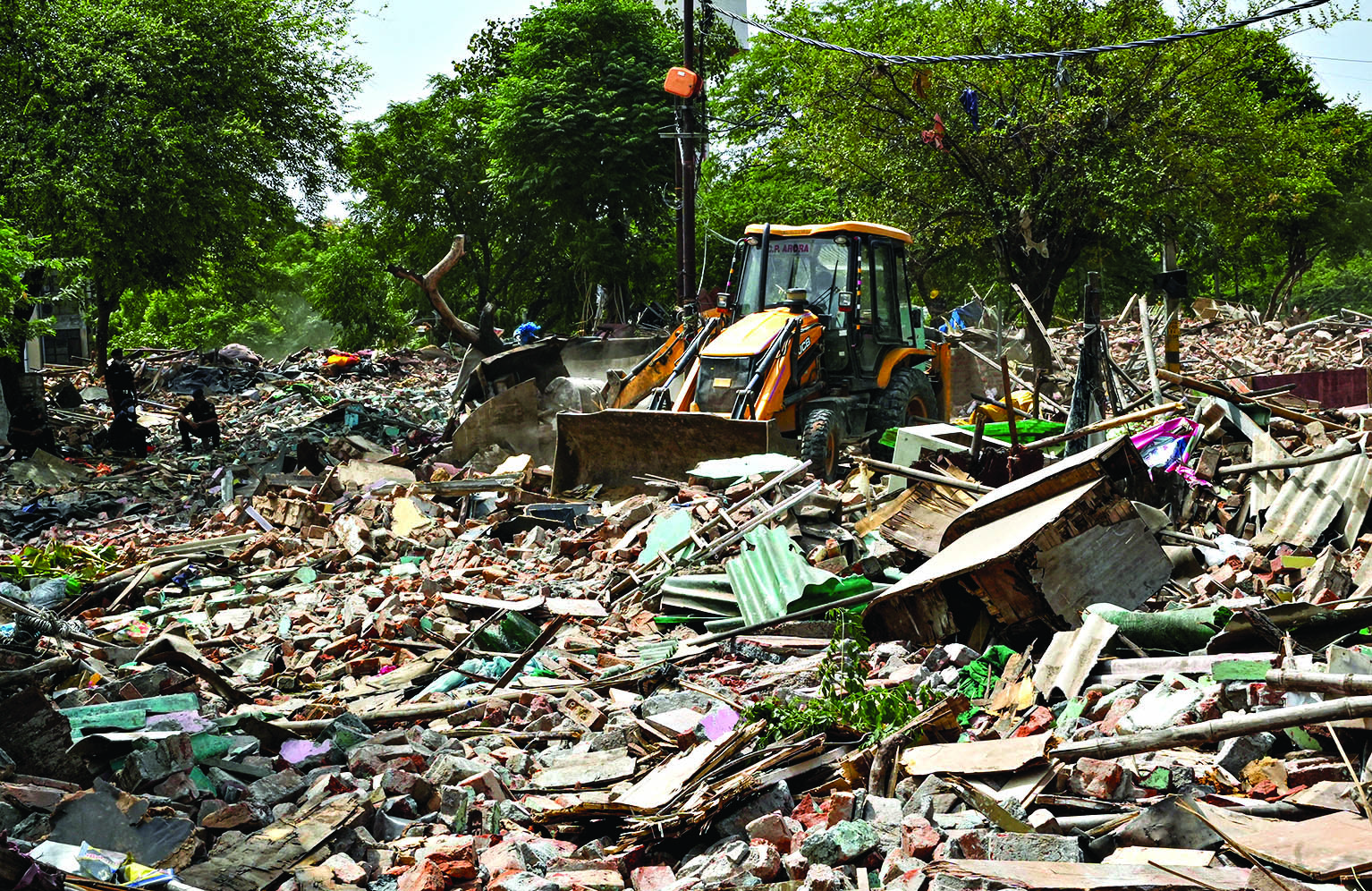 New Delhi: A slum cluster in Vasant Vihar was razed by the authorities on Friday following a Delhi High Court order, police said.

A senior police officer said the demolition drive was held at the Priyanka Gandhi camp which had reportedly been there for about three decades.
"It was carried out by the team of NDRF in assistance with MCD. The drive was completed by this afternoon," he said.
Officials of the National Disaster Response Force (NDRF) said they were following the court's order, and acting as per the due process.
The Delhi High Court had on May 30 refused to stay the demolition of a slum cluster that had come up at the site allotted to the NDRF for construction of its headquarters, also directing that the cluster can be razed on June 15 instead of June 2.
Justice Tushar Rao Gedela, while hearing a petition by the residents of the Priyanka Gandhi Camp, had asked the Delhi Urban Shelter Improvement Board (DUSIB) to consider the plea of the petitioners to shift them to a temporary shelter in the meantime.
"Notice of demolition dated May 19, 2023, which will be enforced from June 2, 2023, be extended to June 15, 2023 We have not stopped. We are not staying it. We are saying shift the date, the deadline," the judge had said.
The counsel for the petitioner had said the people in the area had been living there for the last three decades and were entitled to rehabilitation under the relocation policy of 2015 as the cluster was part of an additional list of 82 slums covered by it.
The court was also informed the land in question was allotted by the Delhi Development Authority (DDA) to the NDRF in 2020 and that currently the headquarters of the force is located on leased premises for which crores of rupees were being paid as rent.
Meanwhile, a news report claimed that a reporter was allegedly manhandled by police at the site of the demolition action, a charge denied by the police. The Municipal Corporation of Delhi in a statement, meanwhile, said it carried out an "anti-encroachment drive" near Mata Gujri Devi (MGD) Hospital in west Delhi.
A road in front of MGD Hospital was "heavily encroached" upon by some local shopkeepers and vendors, causing hindrance to ambulances and patients going to the hospital, it said.
Shopkeepers and vendors were repeatedly warned, but they were refused to vacate the encroached part, so action was taken with the help of the Deputy Commissioner of Police, West District, the MCD said.