Slippers worth Rs 1.5L, high-end jeans recovered from Sukesh's cell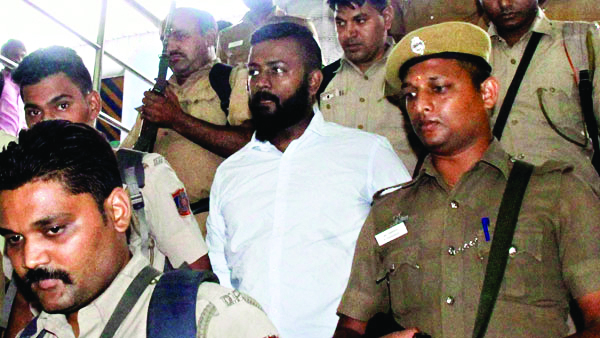 New Delhi: The Delhi Prisons Department raided alleged conman Sukesh Chandrashekhar's cell in Mandoli Jail here and recovered a pair of Gucci slippers worth Rs 1.5 lakh and two jeans worth Rs 80,000, officials said on Thursday.

CCTV footage of the operation being circulated on social media platforms shows Chandrashekhar weeping in front of jailor Deepak Sharma.
A senior official said the routine raid, which included the Prisons Department and other security personnel, was conducted on December 15 last. The Enforcement Directorate (ED) has recently arrested Chandrashekhar in a fresh money laundering case linked to duping former Religare promoter Malvinder Singh's wife by posing as the Union home and law secretaries.
Chandrashekhar, 33, was taken into custody under criminal sections of the Prevention of Money Laundering Act (PMLA) from a local jail last week. A Delhi court later sent him to nine-day ED custody.
This is the third money laundering case in which the ED has arrested Chandrashekhar. The other two cases relate to the conman allegedly duping Aditi Singh, the wife of Malvinder Singh's brother Shivinder Singh, of Rs 200 crore, and the purported bribing of Election Commission officials to get the AIADMK's 'two leaves' symbol for the V K Sasikala faction.